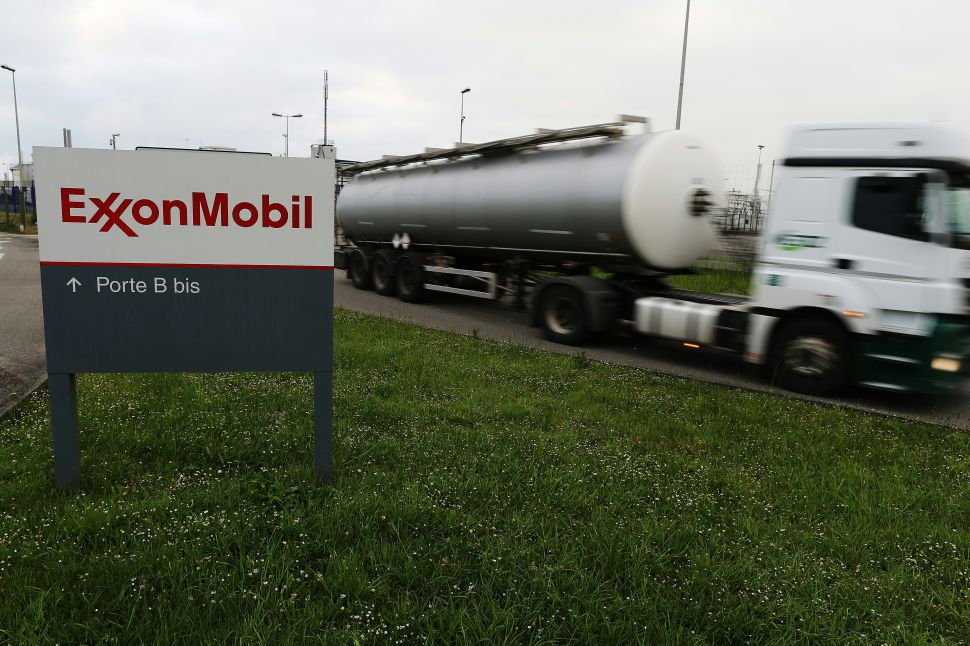 The Murphy administration has moved to block environmentalists from appealing a controversial $225 million pollution settlement between New Jersey and ExxonMobil.
The Attorney General's Office filed court papers on Thursday asking the state Supreme Court to not hear an appeal from four environmental advocacy groups and former state Sen. Ray Lesniak. They argue the settlement falls way short of compensating the state for Exxon's environmental damages.
The state originally sought $8.9 billion from the oil company before both sides settled a lawsuit for the much smaller amount in 2015 under former Gov. Chris Christie.
The Murphy administration's move disappointed environmentalists who hoped the Democratic governor would take a different position on the settlement than Christie, a Republican.
"The Murphy administration has sided with Exxon and Christie over the people of New Jersey," said Jeff Tittel, director of the New Jersey Sierra Club, one of the groups that sued over the settlement. "By opposing our certification, the state is agreeing that the settlement was acceptable. This means they are supporting the biggest rip-off of taxpayers in state history."
Spokespersons for Murphy and the Attorney General's Office did not return requests for comment.
State lawyers submitted a brief arguing that the environmental groups appeal is moot because lower courts have already allowed the advocacy groups to challenge the settlement and ruled against them on the merits of the case.
"This court should deny both petitioners' requests for certification for one simple reason: their primary challenge makes no real-world difference in this case," Deputy Attorney General Richard Engel wrote. "The judge who presided over the bench trial of the parties' complex claims and defenses examined and ultimately approved the settlement as fair, reasonable, in the public interest, and consistent with state statutory policy. The Appellate Division affirmed his decision."
The Department of Environmental Protection sued Exxon in 2004 for the contamination and loss of use of more than 1,500 acres of wetlands, marshes and waterways in Bayonne and Linden.