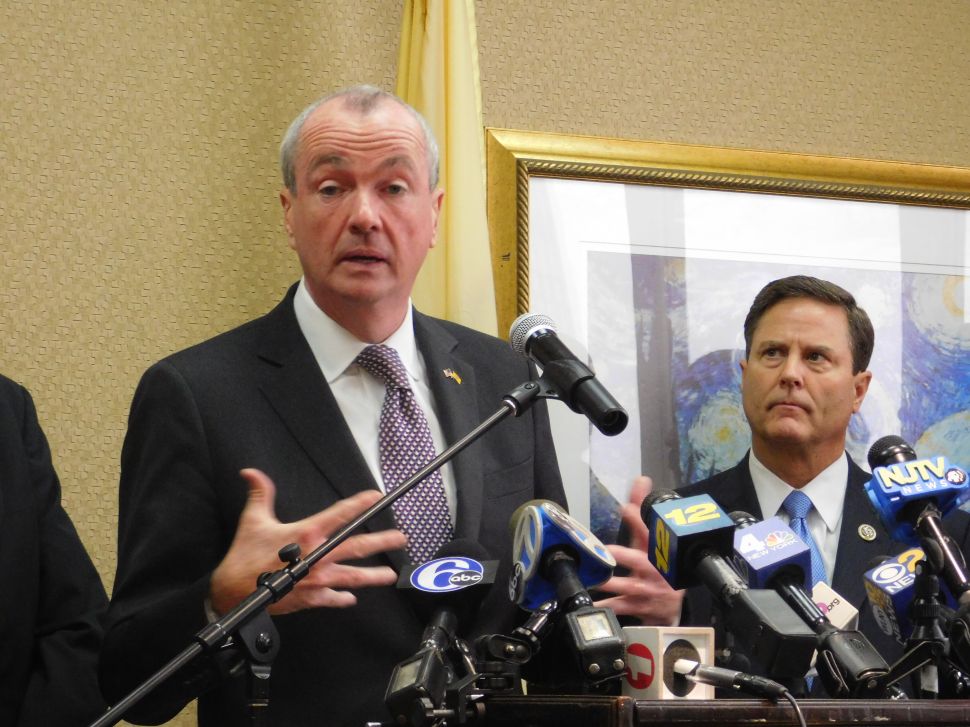 While New Jersey's political class was riding—and drinking—on a train to Washington, D.C., Gov. Phil Murphy was already in the District on Thursday, meeting with the state's congressional delegation.
It was Murphy's first in-person group meeting with the delegation since becoming governor, though four members—Reps. Frank LoBiondo (R-2), Tom MacArthur (R-3), Albio Sires (D-8) and Rodney Frelinghuysen (R-11)—didn't attend, the governor's spokesman said.
They discussed the Gateway Tunnel project, offshore drilling, the opioid epidemic, immigration and gun safety, Murphy said during a news conference afterwards.
"We feel strongly that the deeper the relationship and the cooperation and communication between the executive branch in Trenton and our outstanding federal delegation on both sides of the aisle, the better New Jersey will be as a result," Murphy said. "We want to make this a regular event, whether it's down here in Washington or up in New Jersey."
The meeting took place hours before Murphy is set to deliver a dinner speech for the New Jersey Chamber of Commerce's 81st annual Walk to Washington, a yearly trek from the Garden State to D.C. that includes lawmakers, lobbyists and business leaders—and a lot of boozing.
Murphy said his speech will "start to lay out a little bit of the blueprint" for his first state budget. He declined to give a sneak preview and would not say whether he will anticipate revenue from a tax hike on incomes above $1 million.
A millionaires tax was a major part of Murphy's gubernatorial campaign, but several state lawmakers on the so-called "Chamber train" said they were still undecided on it.