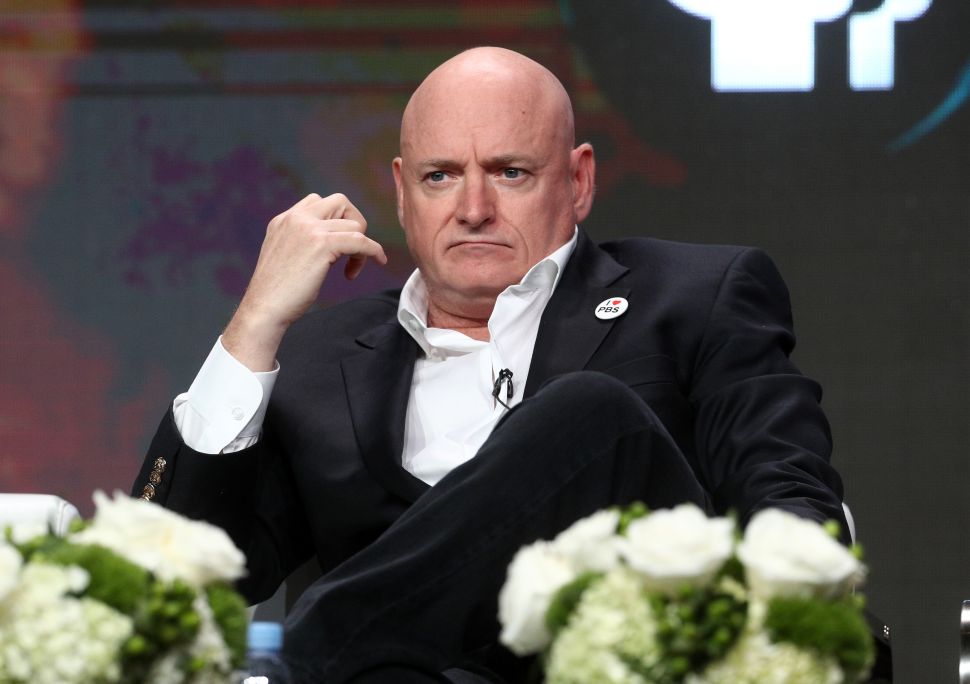 Some stories are just too good to be true.
Last week Business Insider and Newsweek breathlessly reported that astronaut Scott Kelly's DNA was altered after he spent a year in space. Seven percent of his genes did not return to normal once he landed, according to the outlets.
NASA has been studying Scott Kelly and his brother Mark, the first pair of identical twin astronauts, to see what happens to a body after a prolonged period in space. Mark remained on Earth, while Scott was on the International Space Station.
The space agency recently released a preliminary analysis of the twin experiment, and one section of the post sent these outlets over the edge.
"Another interesting finding concerned what some call the 'space gene,' which was alluded to in 2017," NASA's statement read. "Researchers now know that 93 percent of Scott's genes returned to normal after landing. However, the remaining seven percent point to possible longer-term changes in genes related to his immune system, DNA repair, bone formation networks, hypoxia, and hypercapnia."
It was the phrase "possible longer-term changes" that tripped up the news sites.
In its report, Business Insider claimed that "seven percent of Scott Kelly's genes may have permanently changed." Then, Newsweek took things even further with the headline, "NASA Twins Study Confirms Astronaut's DNA Actually Changed in Space."
So a mere possibility alluded to in NASA's press release quickly became cold hard fact thanks to a clickbaity headline. That clickbait was then picked up by numerous other news outlets.
Even Scott Kelly himself was surprised by the "news."
But don't worry, Kelly—you're not about to turn into a space monster.
Both NASA and the news outlets corrected the record this week. Scott Kelly's genes themselves didn't change—only the way they were expressed did. Gene expression refers to the ways in which DNA adapts or reacts to changes in its environment.
All humans experience changes to their gene expression when they're under stress, such as while mountain climbing or scuba diving.
Scott Kelly's experience was very similar to this: his gene expression changed during spaceflight, and seven percent of his genes are still expressing the way they were in space. They haven't yet returned to pre-flight levels.
But this change is minimal and doesn't affect Scott Kelly's DNA or day-to-day life. Indeed, if seven percent of his DNA changed, he would literally be a different species.
NASA stressed in its correction that it's still at the beginning of its twin study and won't share full results until this summer.
Here's hoping news outlets tread more carefully when that information is released.