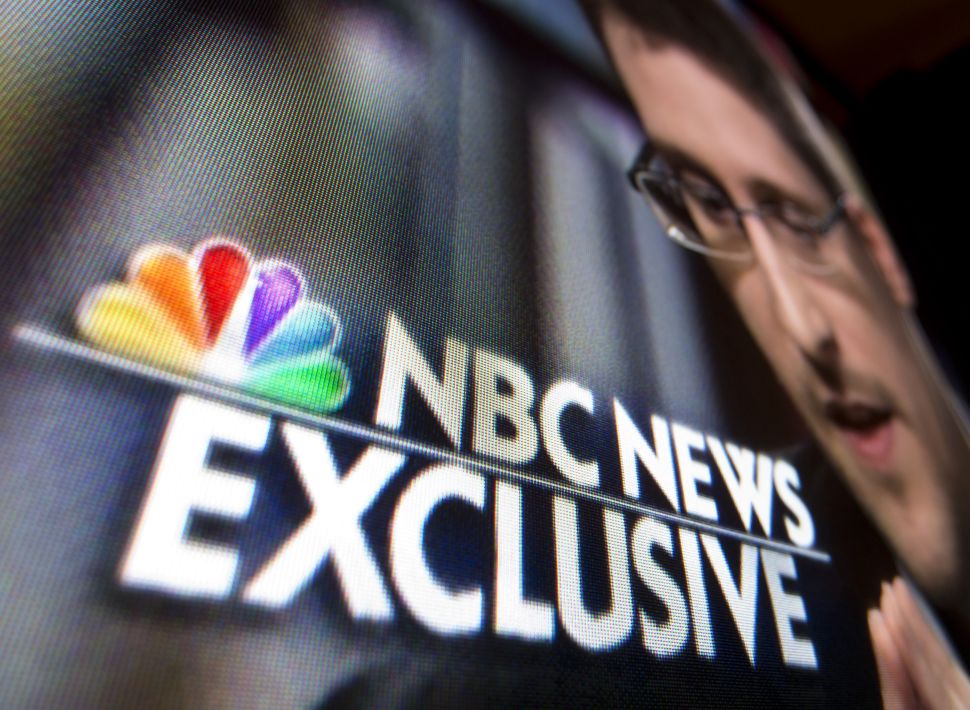 It's hard out here for broadcast networks. They slave all day in front of hot camera lights to deliver the news and what do they get in return? Bupkis.
Take NBC News, for example. Last month, ABC's World News Tonight beat the Peacock's Nightly News in total viewers… during an Olympics week. For the first time in more than a quarter-century.
Ouch.
Nightly News is averaging right around eight million total viewers, while its ABC counterpart is pulling in an average of nine million, the first time the Disney-owned network has taken the crown since 1992. All of this is a long-winded way of saying that something needs to change at the Peacock.
On Thursday, the powers that be over at Comcast NBCUniversal announced that they are developing a streaming service set to launch later this year with the goal of appealing to younger audiences and boosting overall viewership. According to Reuters, the median age of NBC Nightly News viewers is 64 years old, a far cry from the advertiser-coveted 18 to 49 demographic and the emerging 18 to 24 online viewing audience.
As we've seen with recent school shootings, teenagers and young adults are taking an increased interest in political and social issues, potentially revealing an untapped market for streaming news. But this isn't the first move the company had made to appeal to younger demographics.
In May 2017, Comcast invested $500 million into Snapchat's parent company when it went public. NBC News now runs Stay Tuned, a twice-daily news show on the app that currently has five million subscribers, according to head of digital Nick Ascheim.
But whipping up a digital and online audience isn't as easy as launching a Snapchat show or a new streaming platform.
CNN dropped around $25 million for popular YouTuber Casey Neistat's video-sharing app, Beme, two years ago in an attempt to appeal to younger demographics. At the time, it was considered a positive pivot with a proven audience engager. But in January, the two sides parted ways after the ambitious plan failed to gain much traction.
So while NBC News' move to online delivery fits with the times, we don't yet know if it will be a fruitful endeavor.