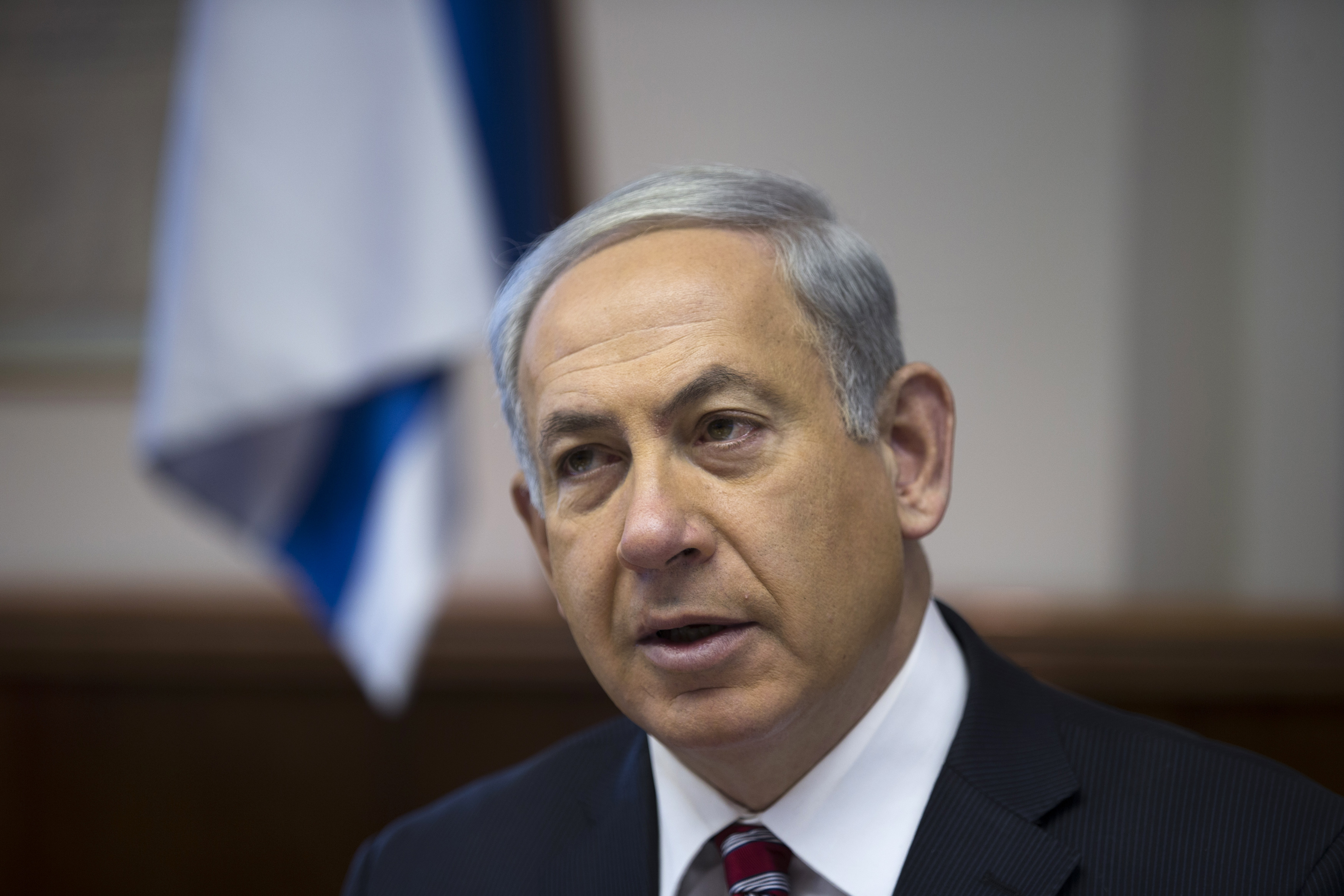 From the corridors of power to local soccer fields, Israelis are preoccupied with thoughts about corruption at the country's highest ranks.
Given the coverage emanating from Jerusalem, one might think Israeli politics are corrupt at their core; that corruption is part and parcel of the Israeli political system.
This a logical conclusion, especially given that investigators interrogated Israeli Prime Minister Benjamin Netanyahu for four hours this week. Netanyahu's wife and son were also interrogated but in different venues. This investigation into the prime minster, known as case 4000, is the third corruption investigation against Netanyahu and his family this time around.
You would think that after so many corrupt politicians Israelis would accept corruption as a given. After all, Ehud Olmert, Netanyahu's predecessor, was just released from prison after being convicted of corruption.
Is something "rotten in the state of Denmark," or in this case the state of Israel, as Marcellus asked of Horatio in Act I of Hamlet?
At a recent conference on politics sponsored by Yediot and Ynet, one of Israel's leading media outlets, Israeli President Reuven "Ruby" Rivlin was a featured speaker. (Another former president of Israel, Moshe Katzav, also served a prison sentence—but for sexual misconduct.)
Rivlin argued that Israel was not corrupt. He said, "The state of Israel isn't corrupt. It is one of the only states in the world that knows how to deal with corruption. From high to low, everyone is equal."
Of course, Rivlin has an agenda: he wants to defend his country. But is he whitewashing reality or speaking the truth?
Out of 180 countries, the 2017 Corruption Perception Index ranked Israel the 34th most corrupt country. In similar studies, Israel fares about the same.
Over the past 20 years, a cloud of corruption has hovered over four consecutive Israeli prime ministers.
One of the reasons for widespread corruption in Israel is the practice of political appointments. There are political appointees on the local, national and party level, but other democratic countries use this same system as well. Elected leaders appoint people who have helped them in the past, and most of the appointees have no experience in the jobs to which they are appointed.
The need for a professional bureaucracy has become a cardinal, albeit unwritten, rule in government. And in democracies across the world, those seeking appointment go to great lengths to achieve that success.
These issues are obviously not unique to Israel. For example, the Trump administration is often criticized for its appointees having little to no real experience. And in France, former President Nicolas Sarkozy is being investigated for corruption, specifically for taking bribes.
Israeli culture breaks from tradition in many ways. These influences, which have been mainstreamed into the country's political system, may be the underlying cause for the Israel's current political situation. From the army to the business world to the disciplines of science, medicine and the arts, Israel rewards creativity and out-of-the-box thinking. As a culture, Israel pushes the envelope.
Israelis know how to ignore rules in order to advance—and that's the case in politics too.
Sometimes, they go too far, like Olmert did and Netanyahu likely did as well. Having powerful friends and exploiting political friendship for personal gain is a fine line. Israel is still working out the kinks in regards to government accountability, and the police, courts and media are playing integral roles in that process.
President Rivlin is probably correct. Israel is dealing with corruption, but it isn't corrupt at its core. Like any democracy, Israel needs to police itself in order to remain honest. And that's exactly what it's doing.