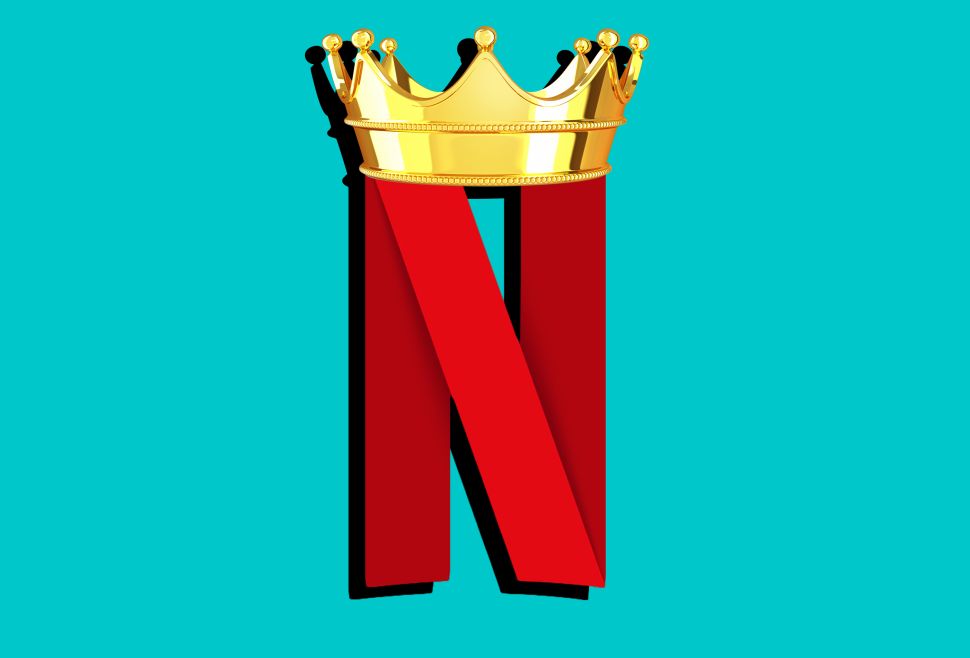 $140 billion.
It's an astronomical number, greater than the GDP of 138 countries. Why is it relevant? Because that's the number Netflix was valued at in a recent study. That's right, the former DVD rental service-turned-content creator is worth more than 70 percent of Earth's countries.
Grab your Dungeons and Dragons set pieces and your Eggo Waffles, because we've officially entered the Upside Down.
Netflix now has a greater market cap than McDonald's ($100 billion), General Electric ($130 billion) and Time Warner ($75 billion). But despite its unprecedented and rapid growth, it's still no match for its greatest looming threat—Disney ($156 billion).
The Mouse House announced last year that it would be pulling its Marvel and Lucasfilm content, with other Disney-branded offerings expected to follow, from Netflix in 2019 as it launches its own stand-alone streaming service next year. Once the company's acquisition of 21st Century Fox is approved, it will also own a majority stake in Hulu and be in control of arguably the most impressive back catalog of content in the industry. With that seismic shift forthcoming, many have been wondering if Netflix's valuation will take a hit.
How can the streamer maintain its torrid pace, while losing the most popular content creator's most lucrative content?
Disney has ranked No. 1 in domestic box office market share for two straight years and finished in the top three every year since 2012. But the data Netflix has gleaned from its Disney-viewing audience can help them develop tailored original content moving forward and hyper-target certain demographics with related offerings. This is how they can replace the lost value.
"Retaining your customers is cheaper and more important in subscription than just attracting new subscribers with high churn rates," Alon Waks, VP of marketing at CRM platform Kustomer, the modern platform for CX and service, told Observer.
"Netflix has a large subscriber base, to which it now needs to provide content—however, this content is now personalized at a 1-1 level, rather at a 1-few. Disney, while being a strong brand and great content provider, enables its content to be consumed in many ways. Originally, more targeted and personalized content, served and promoted to an audience that Netflix has a lot of data on and can thus segment and keep engaged, will be a retention and growth tool for them," Waks explained. "By doing this niche, targeted and personalized approach, Netflix could grow its average lifetime value per customer."
With 700 originals arriving in 2018 and a content budget of $8 billion, not to mention an extra $2 billion being funneled into marketing, Netflix has the volume to smooth over its upcoming Disney losses.
While Disney's new streamer, which will feature a live-action Star Wars TV show from Iron Man writer/director Jon Favreau among other enticing IP titles, will be an immediate threat to Netflix, it won't be a death knell. Netflix has positioned itself well as the established market leader, and the gap between the companies will not shrink overnight.
So more than the presumed downfall of Netflix, Disney's move really represents the scale of media at the moment. Splashy IP acquisitions are crucial for long-term survival as audiences become further and further segmented.
This face-off between the two entertainment giants is the highlight gladiator match of our time: Mickey vs. Eleven.
"Disney's decision to launch its own service is another part of the longer term media battle that started with Blockbuster v. Netflix, then Netflix v. HBO and now Netflix v. Disney v. Amazon and possibly even Facebook, Apple and YouTube, which are all in the same sandbox," Georg Richter, CEO of OceanX, a subscription commerce platform, explained. "In the short term, it is hard to see this having much impact on Netflix, because Netflix will continue to invest heavily in its own content, and the main prize is a global audience. What Disney has as an advantage over the long term is some of the highest quality content and teams ever assembled in media, as well as the ability to connect a streaming service to other parts of the world-class Disney experience (parks, TV, hotels, etc.)."
He added: "At this stage [for] Netflix, Disney's content is not the main reason anyone is subscribing or staying on the platform, so it is less about replacing value around lost subscribers and more of an issue of creating an arms race for quality content."
Investors aren't scared at all of Disney's exodus or the beefed-up competition it will bring along with the deep-pocketed Apple. Netflix's 2018 revenue is expected to surpass $15 billion, and stock prices are still rising. The streamer has been developing a roster of talent and offerings that can bring in new customers, while convincing its current subscribers to re-up. The company is notably in negotiations with the Obamas on an unprecedented production deal that is already starting to make waves.
In late 2017, the streamer scooped up proven hit-maker Shonda Rhimes ($100 million) for an overall content deal and then snagged mega-producer Ryan Murphy ($300 million) earlier this year. It's possible that the company will start poking around mass-audience live events in the years to come.
Plans for the present and future are in motion, and given the streamer's resources and successful track record, newly minted competition will have a lot of catching up to.
The Wall Street numbers back up this confidence.
"We can see that best-performing investors are very bullish on Netflix right now. In the last 30 days, the number of top-performing portfolios holding Netflix has increased by three percent. Even over the last week, this number has increased by 1.7 percent. Plus, top performers allocate a considerable percentage of their portfolio to Netflix (on average 6.3 percent)—so clearly, Netflix's current value is still very appealing to them," said Uri Gruenbaum, CEO of TipRanks, a company that evaluates public stock recommendations and ranks financial analysts.
Or, in less mathematical terms: "The Disney pullout is cast into Netflix's stock. It will have little to no impact when Disney blasts away from Netflix. Netflix's plan to overcome Disney's detach is the massive investment in content that will continue in the foreseeable future," Eric Schiffer, CEO of the Patriarch Organization and chairman of Reputation Management Consultants, told Observer.
Despite some early skepticism when Disney first announced this move, it is not the wall that Netflix will run into. Instead, this is a minor roadblock that the streamer has accounted and prepared for as evidenced by all of the headline-grabbing moves they've made in recent months.
The real story here is the titanic rivalry that is set to begin between two of our biggest and most beloved entertainment entities. And if Netflix should somehow fall, maybe the streamer can just buy one of those 138 countries—or at least a few McDonald's.