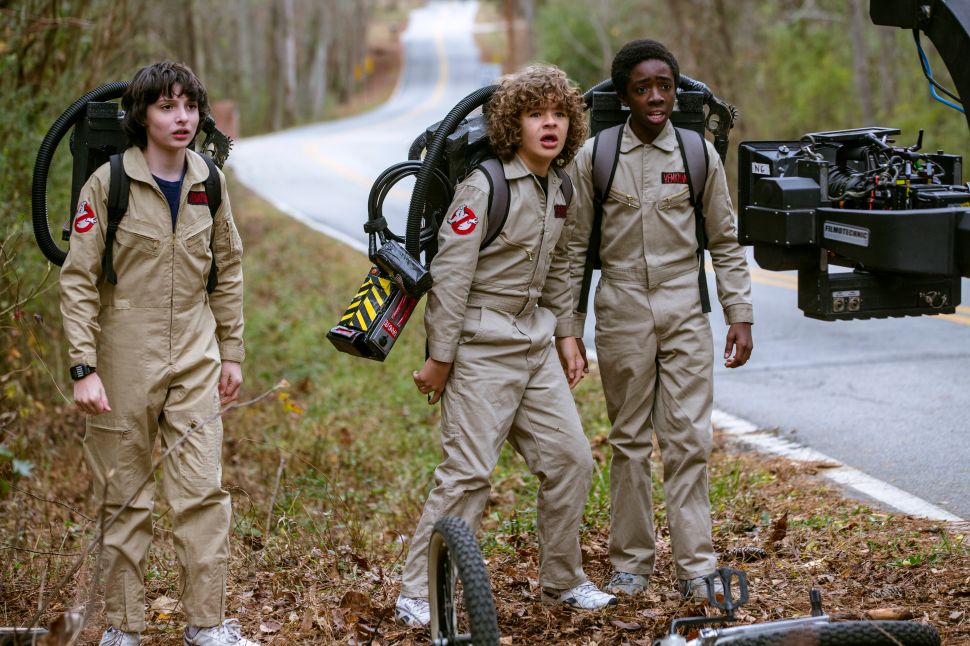 Netflix hasn't killed TV yet. In fact, it's actually helping traditional television in one key way.
According to internal company data, 70 percent of Netflix customers view streamed content on TVs rather than computers, phones or tablets.
This pattern becomes more pronounced over time. Three-quarters of users sign up for Netflix on a non-TV device, which makes sense—it's easier to use a keyboard when implementing passwords and other personal information.
But when it comes to actually watching shows, the vast majority of users prefer to use the boob tube.
This pattern holds true for every type of Netflix programming. Whether it's an action-adventure like Bright or a Chris Rock comedy special, more than half of users in every genre category eventually migrate to the TV.
That may seem counterintuitive for a modern tech firm, but Netflix isn't the only company noticing this pattern. Last fall, YouTube TV (which was developed as a mobile-first platform) reported that more than half of its streams came from televisions.
What's more, Netflix is actually embracing its popularity among TV watchers.
In recent years, the company has integrated its technology into Comcast's set-top boxes. Customers can access the Netflix app on Comcast's X1 platform.
Netflix also recently entered into a subscription deal with European network Sky TV.
The Netflix app has been available on Apple, Roku and Google Chromecast devices for several years, and its service has also been available on smart TVs.
But these new deals with more traditional media companies show that Netflix isn't as hellbent on destroying traditional TV as some analysts seem to believe.
This ease of use has led to financial fortune for Netflix. In its most recent earnings report, the company added two million more streaming subscribers than expected. Netflix stock is now worth about $140 billion.
That means Netflix is worth more than McDonald's, GE, Ford and IBM.
The company has celebrated by striking lucrative megadeals with proven TV hitmakers like Shonda Rhimes and Ryan Murphy. That's led some analysts to predict that the talent well for traditional TV networks will eventually run dry.
The good news is that fans of quality television will still be able to see their favorite shows and personalities on actual TVs thanks to Netflix.
It may seem like an oxymoron that Netflix is the main reason many people still have a TV in their living room. But hey, stranger things have happened.