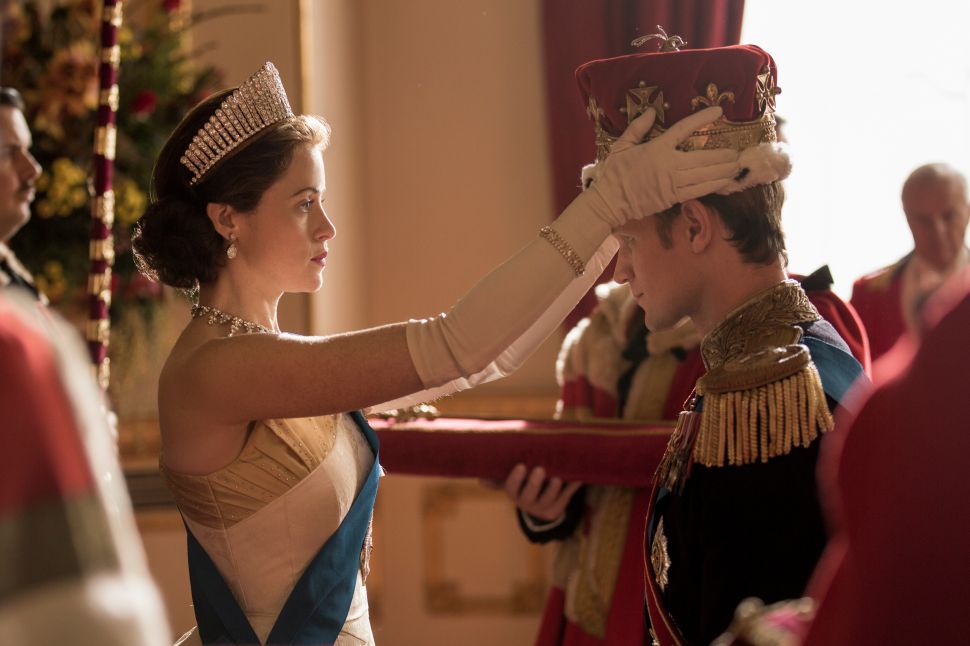 Claire Foy blew critics and audiences away with her turn as Queen Elizabeth on Netflix's expensive royal drama The Crown. She was so impressive that she won a Golden Globe for her performance in 2017, along with an Emmy nod, and earned another Golden Globe nomination this past year.
With season three set to swap out the entire main cast and time jump ahead, we have time to look back at the show's start. Specifically, it was revealed at the INTV Conference in Israel on Tuesday that Foy earned less than her co-star Matt Smith, who played Prince Philip.
"The producers acknowledged that [Smith] did make more due to his Doctor Who fame, but that they would rectify that for the future," Variety reported.
Suzanne Mackie, creative director of Left Bank Pictures, which produced the Netflix series, added: "Going forward, no one gets paid more than the Queen."
Though The Crown was Foy's breakout role and Smith was more of a known commodity, especially in the United States, the actress did headline the series as the main character. At some point, there needs to be a better marriage between common business practices and pay equality. However, this isn't a surprising reveal as Hollywood has consistently been failing women for years.
Foy was paid an estimated $40,000 per episode ($800,000 in total for 20 episodes), while the first two seasons of The Crown cost Netflix around $130 million. For comparison, Donald Glover came in near the bottom of the TV salary actor rankings at $75,000 per episode for Atlanta.
According to Variety, Elisabeth Moss earned $200,000 per episode on The Handmaid's Tale after racking up six Emmy nominations during her time on Mad Men. This Is Us star Chrissy Metz also took in $40,000 per episode during the show's rookie run, though that was for 18 episodes, while The Crown is composed of 10-episode seasons.
Foy likely won't be making less than her male co-stars for long, however, as her career is booming at the moment.
She'll next headline Steven Soderbergh's (Logan Lucky) Unsafe, appear in Damien Chazelle's (La La Land) First Man and take on the coveted lead role in the new Girl With the Dragon Tattoo film. 
The Crown will continue with Olivia Colman replacing Foy as Queen Elizabeth and Helena Bonham Carter reportedly replacing Vanessa Kirby as Princess Margaret.