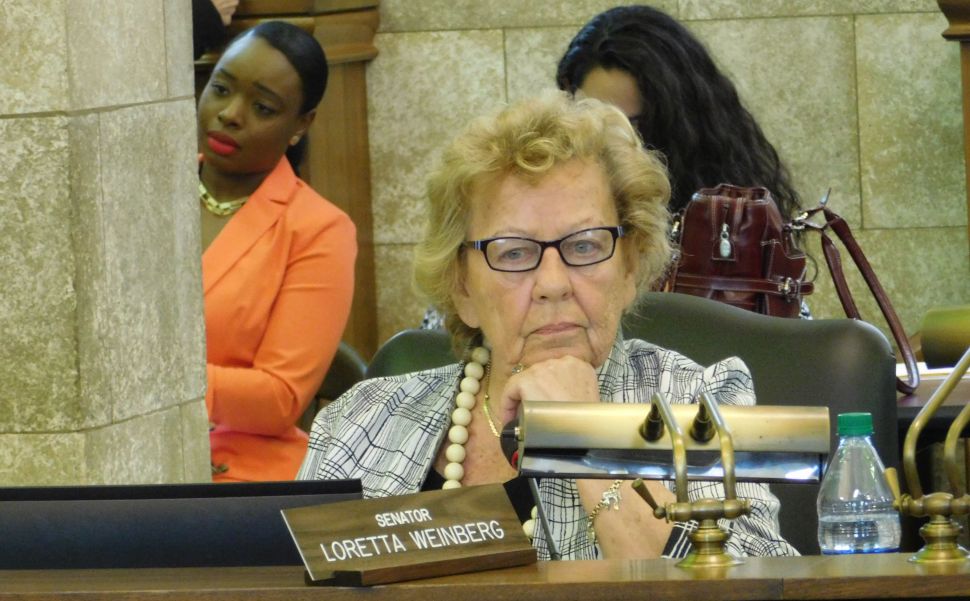 New Jersey lawmakers are once again trying to toughen the state's gender-pay discrimination law, now that Phil Murphy is governor instead of Chris Christie.
Two Senate committees have advanced a bill (S-104) that would ban employers from offering different pay rates for "substantially similar work." An identical measure is scheduled for a vote on Monday in the Assembly Labor Committee.
The Democrat-controlled legislature passed similar bills three times during Christie's tenure, but the Republican governor vetoed them all. Murphy, a Democrat, has pledged to sign legislation combatting the gender wage gap.
The bill would amend state law to make employers justify different pay rates by showing the compensation is based on factors other than sex, such as seniority, training, education or experience. It would also allow victims of discrimination to sue for up to six years of back pay, rather than the federal law's two-year cap. In addition, it would effectively restart the statute of limitations on discriminatory pay claims each time a paycheck is issued.
Women in New Jersey earn roughly 81 cents for every dollar a man makes, according to the National Women's Law Center. 
"Women in this state continue to be shortchanged in pay and professional opportunities," Senate Majority Leader Loretta Weinberg (D-Bergen) said in a statement. "We need to do more to bring equality into the workforce and to treat women and men as equals. This legislation would help to close the wage gap in our state so that women who are working hard to support themselves and their families get the pay they deserve."
In May 2016, Christie said a similar bill sent to his desk was "nonsensical and makes New Jersey very business unfriendly." He said there was "no reason" for state law to go beyond the federal fair pay law.
"It would require an oversimplified comparison of wages while ignoring any consideration of the employer's practices or facilities," Christie wrote in a conditional veto message. "While I support an explicit prohibition on wage discrimination on the basis of gender, I recognize that the identification of unlawful wage discrimination requires an intensive fact-based evaluation of the workplace and positions."
Hours after being sworn-in as governor, Murphy signed an executive order in January promoting equal pay for equal work by prohibiting state agencies from asking job applicants about their salary history. He said the action was intended to ensure women receive salaries based on their skills and experience, not what they earned in the past.
"The only things that should determine a worker's wages are her talents and responsibilities," Murphy said Tuesday in his first budget address to the legislature. "I look forward to getting back together with all of you to make equal pay for equal work the law for every New Jersey woman and her family."
A separate bill (S-559) that would bar all employers from asking job applicants about their salary history was advanced out of committee earlier this month.