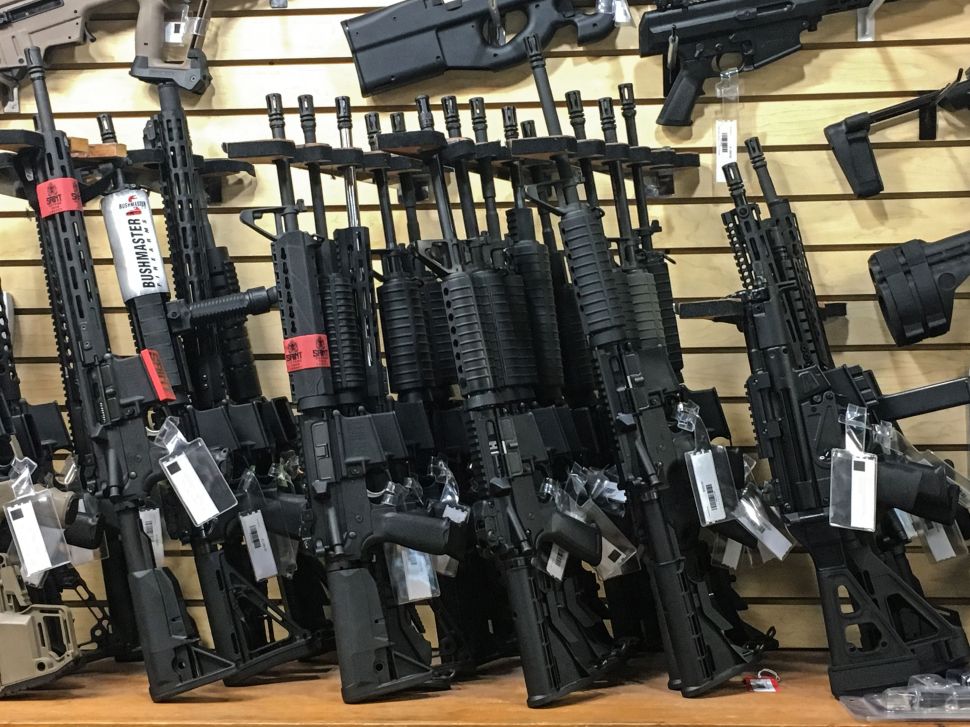 New Jersey has shed its pension investment in a semi-automatic rifle manufacturer amid a national debate over gun control, the Treasury Department announced Thursday.
The state Division of Investment sold its stake in Vista Outdoor, which produces Savage MSR semi-automatic rifles, among other weapons. The roughly $76 billion pension system had a $1.9 million stake in the company, according to a treasury spokeswoman.
"We are always evaluating investment risk in the pension fund. After the tragedy in Parkland, we examined our holdings to identify companies which might be adversely financially impacted by a changing landscape as it relates to certain types of firearms," Division of Investment Director Chris McDonough said in a statement.
Vista Outdoor was the only holding that made semi-automatic or automatic weapons for civilian use, McDonough said. The state Investment Council will consider other potential actions related to civilian firearm manufacturers, according to the Treasury Department.
Lawmakers have introduced a bill that would ban the state's public worker pension funds from investing in any gun manufacturers and require the state to dump any existing holdings in such companies within two years.
"We cannot stand by and let gun manufacturers, that profit by producing weapons, benefit from the investment of our pension funds," Sen. Vin Gopal (D-Monmouth), a sponsor of the bill, said in a statement last month.
In 2013, then-Gov. Chris Christie vetoed a bill that would have banned pension investments in companies that make, import or sell assault weapons for civilian use.