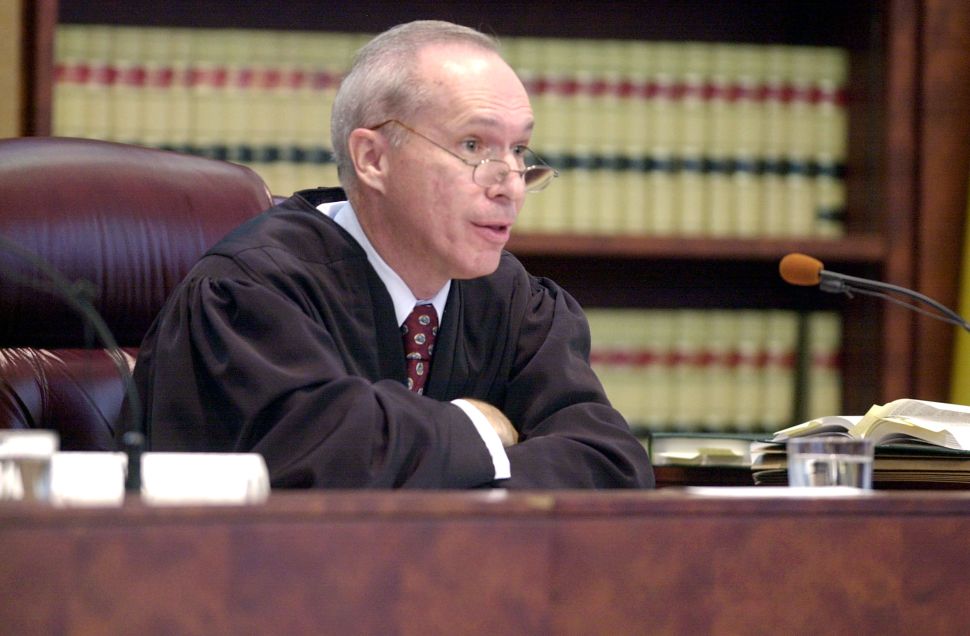 The Supreme Court of New Jersey is considering a rule change making it clear that private citizens can file criminal misconduct charges against elected officials. While this might sound like a good government reform idea, it is actually more sheep's clothing that hides a greater danger.
Making it easy for anyone to file criminal complaints will ALWAYS result in bad press that can never be adequately corrected. In politics, allegations of a crime in the 21st century are always confused with the conviction of a crime. In the era where social media is reported as news and where nothing can be removed from the internet, the mere allegation of a crime lasts forever.
"Where do I go to get my good name back?" Today, more than ever before in the history of human communication, there is nowhere to go. All a wrongly accused elected official can do is spend campaign dollars and hope. That just means more campaign contributions and more influence by big money in government.
This is not reform!
While it might sound like the NJ Supreme Court is considering a "good government" measure, just like "pay to play" laws and campaign finance "reform," the unintended consequences of allowing random filing of criminal complaints will have a severe negative impact on government, particularly on those municipal governments that need good people to govern them the most.
Many good people do not run for election to local government office now. Fewer good people will run if they understand that any of their political opponents—for any reason—can file a criminal complaint that will be handled as if there were some probable cause to file it.
Another Step in the Wrong Direction
Pay to play laws have been in effect for over a decade. Unfortunately, these laws have created a rebuttable presumption that political contributions are bribes. This was, no doubt, an unintended consequence of the laws but a consequence nevertheless.
As a result of the unintended consequences of pay to play laws and the overly complex rubric of campaign finance laws that predated them, many good people choose not to run for public office. Across all levels of government, these unintended consequences have been tragic.
Today, more than any other time in American history, the public is asked to choose between the lesser of two or three bad candidates.
The public perception in New Jersey that everyone involved in politics is corrupt has become the presumption. It is a rebuttable presumption, of course, but a presumption no less. What was, in the 1960s and early 1970s, perceived as a noble pursuit to serve the public interest, it is now perceived as enrollment in a nefarious criminal enterprise for self-enrichment.
The Law in New Jersey
Under New Jersey State law, a private citizen can bring a criminal charge against another citizen alleging that the other person has violated some law. If the court determines that probable cause exists, a complaint will be issued.
New Jersey's law is relatively rare in the United States.
The majority of states do not allow private citizens to initiate criminal prosecution. In addition to New Jersey, 12 additional states provide for private criminal citizen complaints, including: New Hampshire, North Carolina, South Carolina, Pennsylvania, Maryland, Ohio, Texas, Virginia, Georgia, Idaho, Kentucky and Rhode Island.
Proposed Changes to New Jersey's Citizen Complaint Rule
The proposed changes to New Jersey's law were recommended in a recent report by the New Jersey Supreme Court Working Group on Private Citizen Complaints in the Municipal Courts. The group was tasked with evaluating whether any changes should be made to Municipal Court Rule 7:2-1, which provides that "The municipal court administrator or deputy court administrator shall accept for filing every complaint made by any person."
The Municipal Court Practice Committee has not examined the requirement to accept all citizen complaints pursuant to Rule 7:2-1 since the 1988 report of the Supreme Court Committee on the Municipal Courts. At that time, the committee ultimately recommended that the Municipal Courts continue to accept these complaints.
In its latest report, the Working Group on Private Citizen Complaints in the Municipal Courts again concluded that private citizen complaints should continue to be accepted by the New Jersey Municipal Courts.
While the working group acknowledged that allowing any citizen to file a criminal complaint arguably opens the floodgates, it also emphasized that Rule 7:2-1 serves a vital purpose in providing citizens with a legal forum to air their disputes. It also holds law enforcement officers and public officials accountable to the public.
To maintain open access to the judicial system, while also deterring the filing of frivolous and improperly charged citizen complaints, the working group made several recommendations. For instance, the proposed rule changes clarify that the mere acceptance of a complaint by the court does not equate to a finding of probable cause.
In addition, the committee also recommends that there should be county prosecutorial review of: (1) private citizen complaints charging disorderly persons offenses filed against party officials, public servants, candidates/nominees for public office and judicial nominees; and (2) citizen complaints charging indictable offenses against all individuals.
Citizen complaints charging ordinance violations, petty disorderly persons, other non-disorderly offenses filed against any individual and DP offenses against non-public officials will not be subject to prosecutorial review.
As highlighted by the New Jersey Law Journal, the rule change could benefit a Basking Ridge couple that has been trying for months to file official misconduct complaints against Mayor John Carpenter and Deputy Mayor John Malay in Bernards Township Municipal Court. The allegations against the officials spring from the municipality's multi-million-dollar settlement of a lawsuit involving its denial of an application to build a mosque.
The New Jersey Supreme Court is accepting comments until April 2.
Donald Scarinci is a managing partner at Scarinci Hollenbeck—read his full bio here.