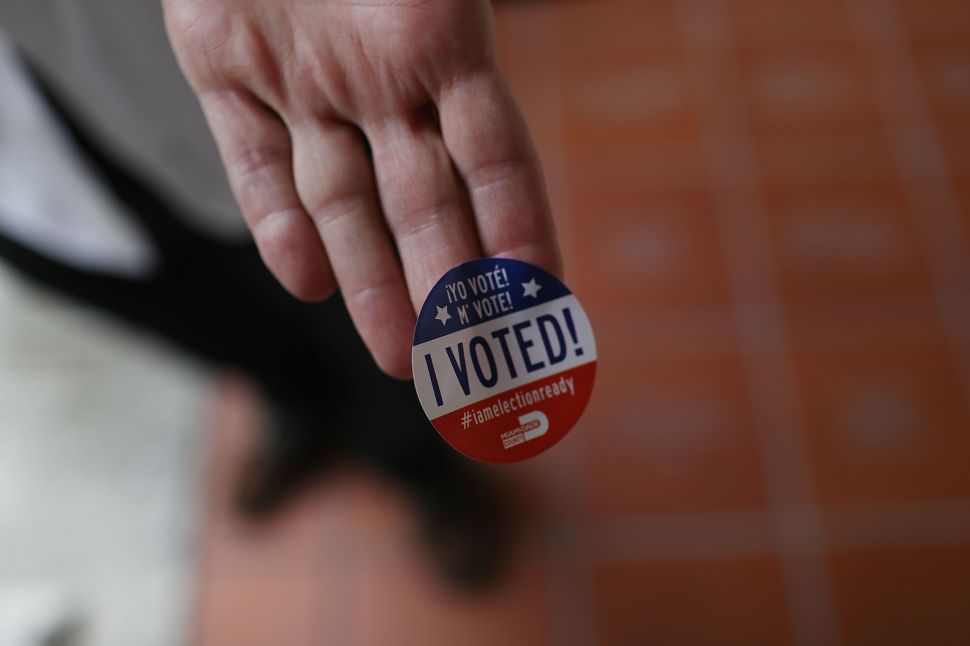 The 2016 election proved that Americans' data could easily be hacked. But a new pilot program aims to not only make voting more secure, but also more democratic than ever.
This week the nonprofit Tusk Montgomery Philanthropies unveiled America's first mobile voting pilot program. Votes are stored on the blockchain after being cast for extra security.
The program is currently running in two counties in West Virginia and will remain in place until the state's primary on May 8. For now, mobile voting is only open to deployed military personnel and their families.
But according to venture capitalist Bradley Tusk, this system has much wider implications.
"The only way we change the polarized and dysfunctional politics we have right now is giving people more access to voting," Tusk told Observer.
That's why Tusk has been working on this initiative for about a year. He enlisted mobile voting startup Voatz to design the technology and user interface.
Once users enter the app, they have to register and verify their state or federal ID as a protection against fraud. They can then click through the candidates and touch "Vote" for the person they want to support.
When they're through with the ballot, users have to confirm their identity one more time using the touch ID on their phones. After they've done this, Voatz's proprietary blockchain system stores the vote and ensures it's secure.
"It's vastly safer than the status quo," Tusk said. "The risk of someone hacking into a blockchain voting system is vastly lower than the system we have now."
Print absentee ballots will still be available, but Tusk pointed out they don't ensure anonymity and may not be received or counted in time for Election Day (November 6 this year).
The mobile voting platform should be available to all of West Virginia's deployed military members in time for the November election. State residents serving in the military have been able to vote on the computer since 2010.
The Voatz system has already been used successfully in many smaller races, including the Massachusetts Democratic Party's state convention and student government elections at Tufts University and the University of South Florida.
But Tusk has much bigger ambitions for mobile blockchain voting—namely, he expects it to become a national trend within 10 to 15 years.
The only reason it won't happen sooner is because "everyone who's in power right now will have very little interest in making it easier for us to challenge them," Tusk said.
But millennial voters like the soldiers who are part of this pilot program will help make virtual voting more acceptable and even normal.
"Young people expect to do everything on their phones, so this will happen naturally," Tusk said.