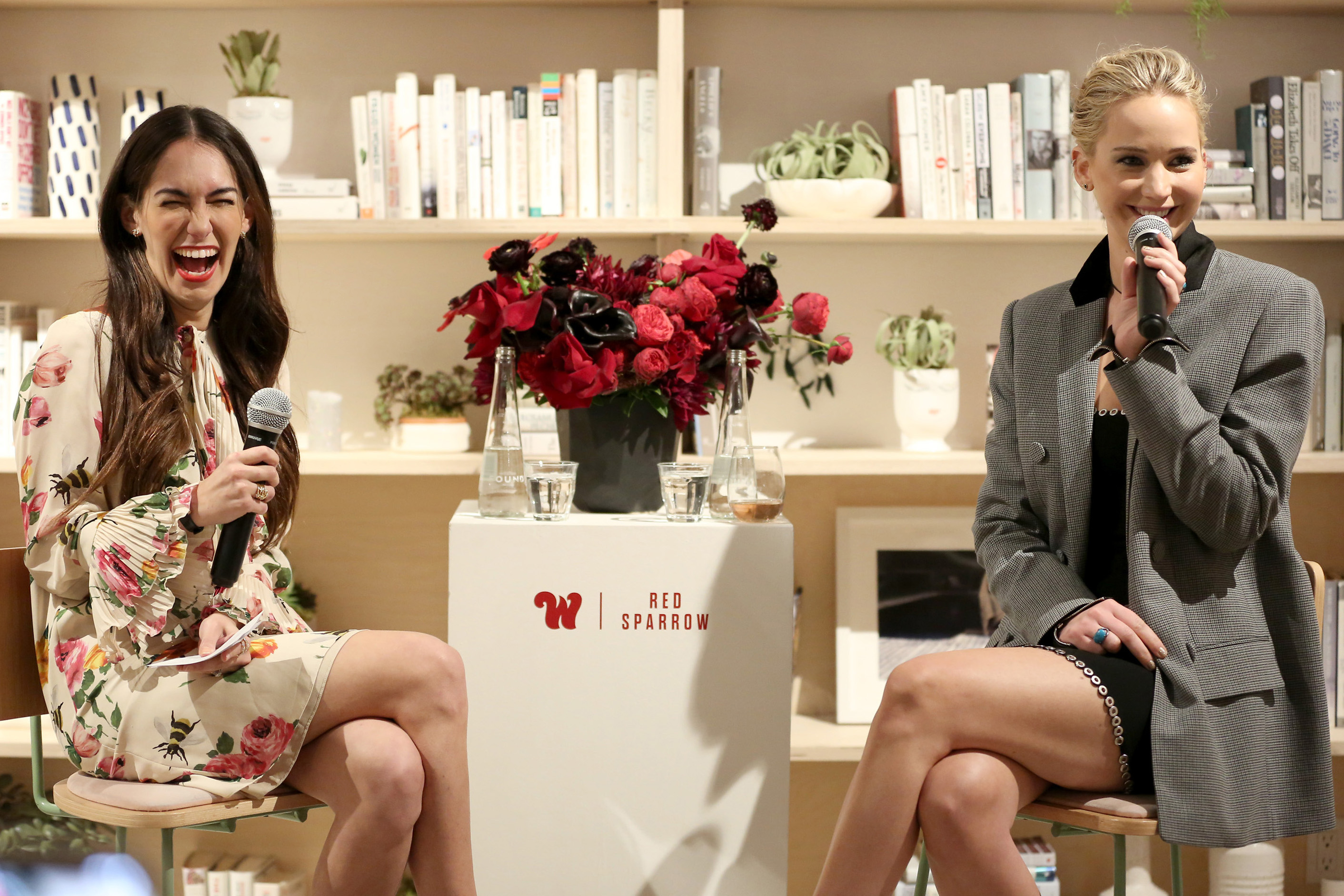 Pop quiz: which of these things happened in New York City this week?
A.) Corrections officers were caught letting inmates out of jail.
B.) Sanitation workers were seen dumping trash all over the streets.
C.) Firefighters committed arson across the city.
D.) The Human Rights Commission began investigating a female co-working space for being anti-male.
Fires aren't raging, convicts aren't roaming freely, and trash isn't strewn everywhere (at least more than usual), so, indeed, the answer is D. Amazingly, in a year in which women's issues are finally receiving the attention they deserve, the Human Rights Commission of one of the most progressive cities in the world is looking into whether The Wing, a highly successful 2-year-old New York City-based startup that provides spaces for women to work and gather (and which, in the interest of full disclosure, I am invested in), is discriminating against men. Seriously? This is what the Human Rights Commission is worried about? What's next? Suing preschools for discriminating against the elderly?
This is a dumb use of scarce taxpayer resources. If you gave New Yorkers a list of 25,000 different issues for the City to focus on, protecting the rights of men to infiltrate networking spaces for women would likely rank somewhere between organizing leper colonies on Staten Island and cracking down on jaywalking in Bushwick.
Even the mayor's office immediately distanced itself from the Human Rights Commission by asserting its strong support for The Wing. City Hall is smart enough to see that the Commission was likely manipulated by someone with an anti-women agenda. I bet the mayor's team is working behind the scenes to end this farce as quickly as possible before it splashes back on the mayor himself.
In actuality, this investigation is giving The Wing great publicity. Stories about how it serves its members and protects its mission are PR gold. Consumers want to know what a brand stands for, and this investigation—and all the buzz around it—is doing just that. This flurry of articles is doing what thousands of promoted tweets and Instagram posts never could. Giving a company a chance to very publicly tout and protect its mission is as good as it gets from a marketing standpoint.
Even if the Human Rights Commission decides to file a complaint against The Wing (they won't), it's a legislator's dream to introduce legislation protecting the right of women to gather and work together. And with Cynthia Nixon having recently declared that she will challenge New York Governor Andrew Cuomo in the Democratic primary, he would sign the bill in less time than it takes to cash a check from a deep-pocketed donor. Mayors from all over the country will surely see opportunity in New York City's folly and offer The Wing tax incentives to come set up shop. This would make them look pro-women and allow them to show that they can facilitate the creation of a local startup and tech community. It's a win-win for everyone involved—except the Human Rights Commission.
What should the Human Rights Commission do? Obviously, it needs to get out of this mess as quickly and quietly as possible. But then it needs to investigate why thousands of women feel the need to join a women's only co-working space in the first place. The solution isn't the problem. The problem is the problem.
Considering the ongoing #MeToo movement, there couldn't be a more tone-deaf investigation than this one. I never underestimate bureaucracy's stupidity, but even random fires and trash filled streets would be politically and optically better than this.
Disclosure: Bradley Tusk is an investor in The Wing. 
Bradley Tusk is the founder and CEO of Tusk Holdings, the parent company of Tusk Strategies, Tusk Ventures, Kronos Archives, the Ivory Gaming Group and Tusk Montgomery Philanthropies.