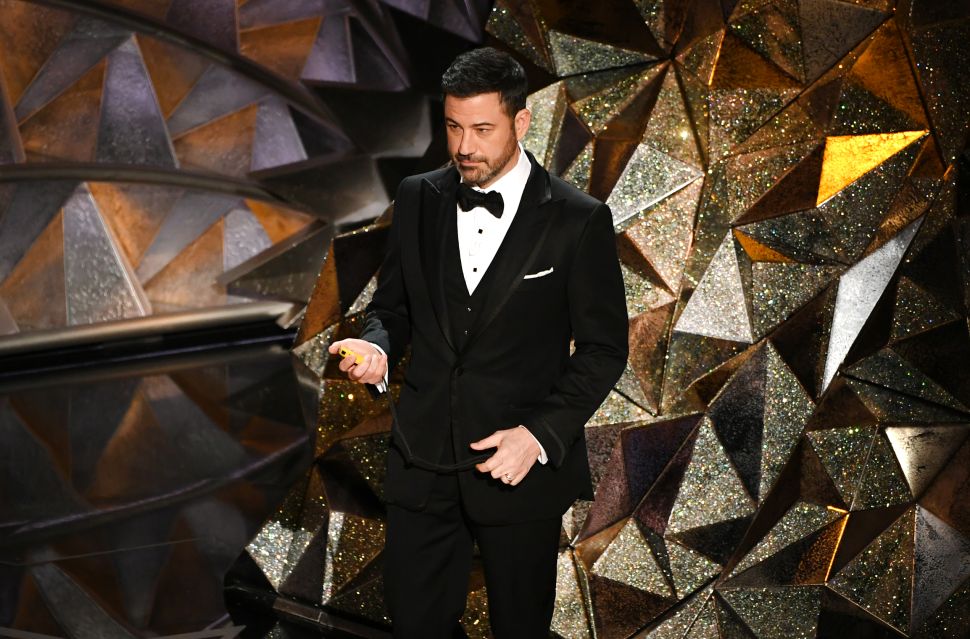 Hosting the Oscars is not an easy gig.
You have to play to the entertainment crowd while not alienating casual fans by getting too inside baseball, you need to desperately avoid the vanilla label while still adhering to bland broadcast standards and you need to shepherd a bloated three-plus hour mammoth telecast that loses steam halfway through no matter who is hosting.
There's only so many boundaries you can push before the whole viewing world turns on you, as Seth MacFarlane learned a few years back.
So when the Academy announced that Jimmy Kimmel would return after last year's gig, many Oscars fans shared the same reaction: meh.
Kimmel proved to be more than capable last year, but he didn't score any gut-busters like previous hosts Jon Stewart or Chris Rock. He didn't manufacture a viral moment like Ellen DeGeneres or patent a classic gag like Billy Crystal.
How much could he really shake things up in a second go-around?
The answer is: not much. But what's surprising about that is how perfectly it fit this year's ceremony.
This was not the year for the host to make headlines with ground-breaking schtick.
After 12 months of social uproar and, sadly, decades of sexual misconduct and inequality in Hollywood, this was the year for the host to gracefully fade into the background. Following the scandals ensnaring Harvey Weinstein, Kevin Spacey and countless other former titans of Tinseltown, in addition to the #MeToo and #TimesUp campaigns, the pressing issues of the time needed the space to speak for themselves tonight.
And Kimmel gave it to them.
In its first 60 days, the #TimesUp campaign raised $21 million on the strength of more than 1,700 women from 60-plus countries. The movement includes such names as Ava DuVernay, Tessa Thompson, Shonda Rhimes and Laura Dern. More than 1,250 women have already been helped.
The same goes for #MeToo, which has continued to gain steam five months after it began as millions of women across the world have joined the cause.
These were the stories of the night, not hot dog canons or winks at last year's Best Picture screw up. Would Kimmel really be able to add anything that Frances McDormand wouldn't cover in her fiery fashion? Faced with a second chance, the late night host nobly ceded the moment to something bigger than television ratings and critic reviews.
He may not have been the Oscars host we wanted, but perhaps he was the one we needed.