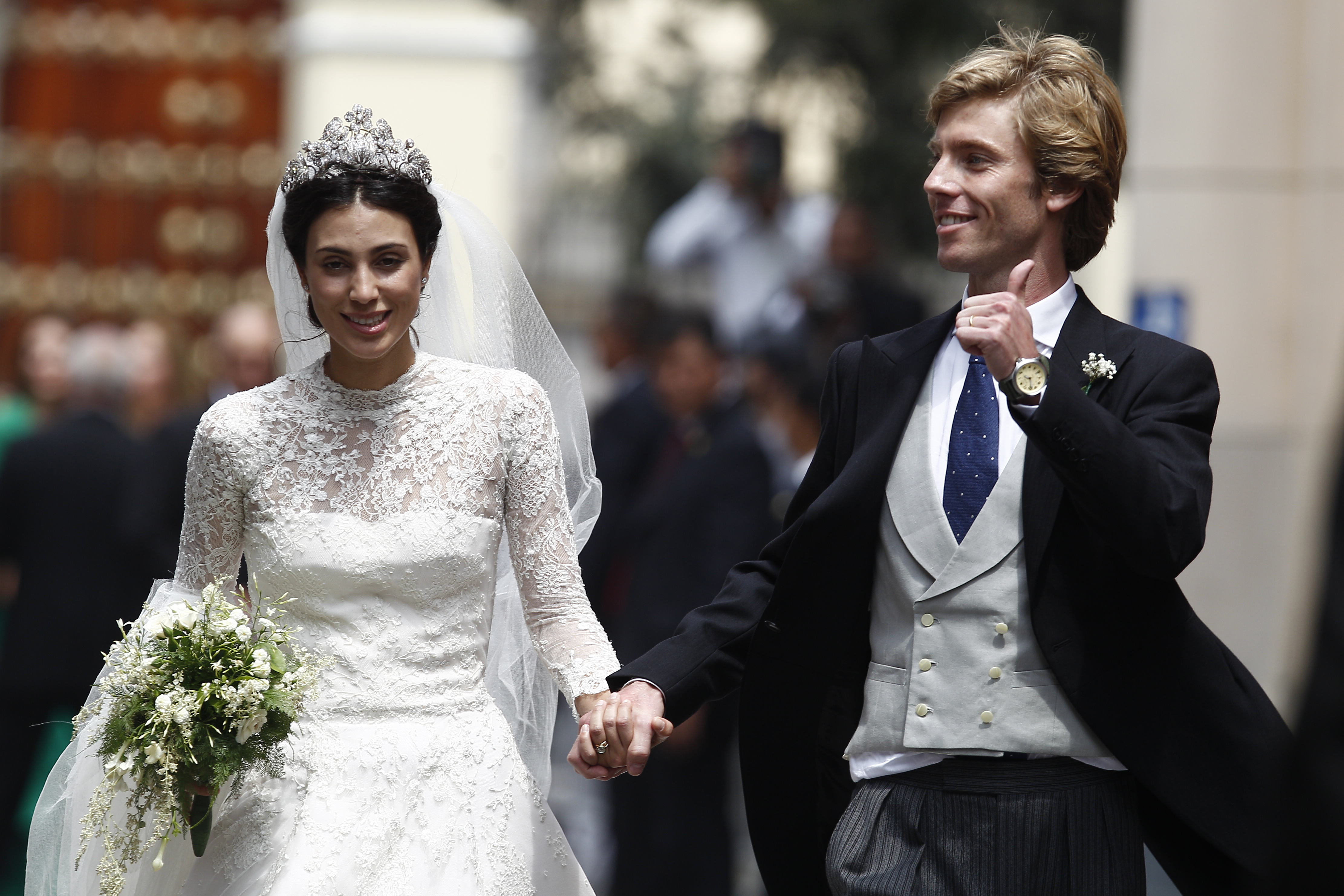 Another day, another royal wedding.
The latest fairy tale ending comes courtesy of Prince Christian of Hanover, who despite sounding like a made-up Disney character is not only a real person, but also a double royal—at least by marriage.
Although the German kingdom of Hanover was abolished centuries ago, Prince Christian's father, Prince Ernst August is second in line to the throne. He's also married to his second wife, Princess Caroline of Monaco, who is the eldest daughter of Grace Kelly and the Prince of Monaco and stepmother to Prince Christian.
Prince Christian's new bride, Alessandra de Osma, might not have been born into royalty, but her family is one of the most influential in Lima, Peru, making her a bonafide socialite worthy of wearing a tiara. She worked as a lawyer before modeling, and she's now a fashion designer.
The royal and his new wife boast a bit of an age difference; Prince Christian is 32, while de Osma is 25. They met when de Osma was his tour guide in Peru, back when she was only 14.
According to The Peruvian Times, the couple's religious ceremony took place at the centuries-old San Pedro church in downtown Lima over the weekend, but their actual wedding, a civil ceremony, took place five months ago in London.
Their London nuptials were subdued, but this celebration was far from discreet, especially since their guest list was packed with A-listers and royals. Princess Eugenie and Beatrice were spotted in floral sundresses with no fascinators in sight (probably because it was a daytime ceremony, and they're not required to cover their heads until 6 p.m.). Kate Moss and her boyfriend, a certified count, and not the Chocula kind—Count Nikolai Von Bismarck, to be precise—were also spotted outside the church.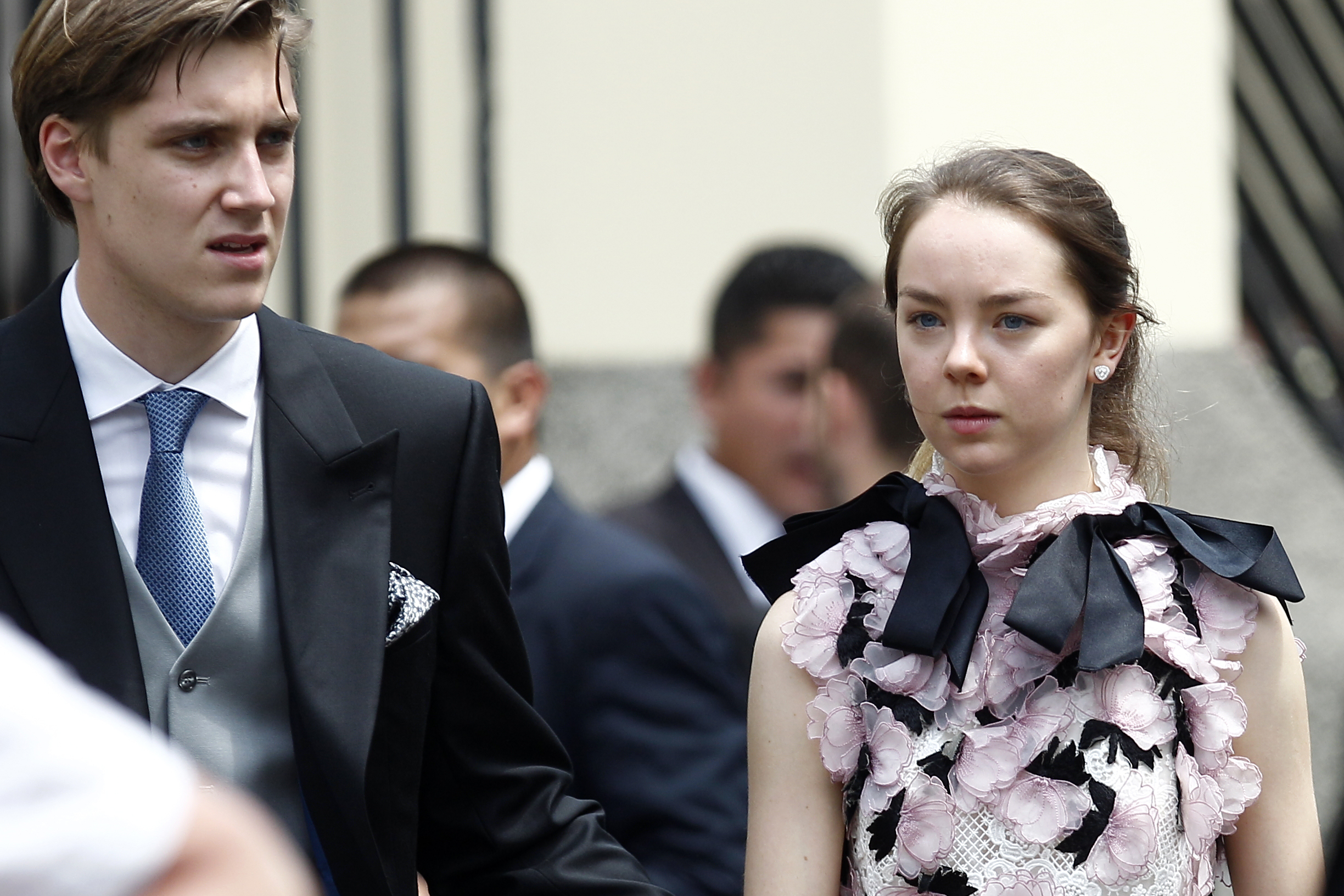 Crown Prince Pavlos of Greece and his daughter, party girl Princess Olympia, were in town for the festivities; the young Greek princess later posted a photo of llamas in Cusco, confirming her attendance.
For the Peruvian party, de Osma wore the elaborate Hanover Floral Tiara, last seen on Ekaterina Malysheva, who married Prince Christian's brother, Prince Ernst August of Hanover, last year. Princess Caroline of Monaco wore the tiara when she wed Prince Christian's father, the elder Prince Ernst August of Hanover, in 2004. The family affair continued, as Princess Caroline's daughter, Princess Alexandra, was there to help de Osma with her train.
Hopefully, Princess Eugenie's upcoming wedding is equally eventful, although it's unclear if a supermodel like Kate Moss will make an appearance. At least the Spice Girls will guarantee Prince Harry hosts even more exciting nuptials, as the year of royal weddings continues.