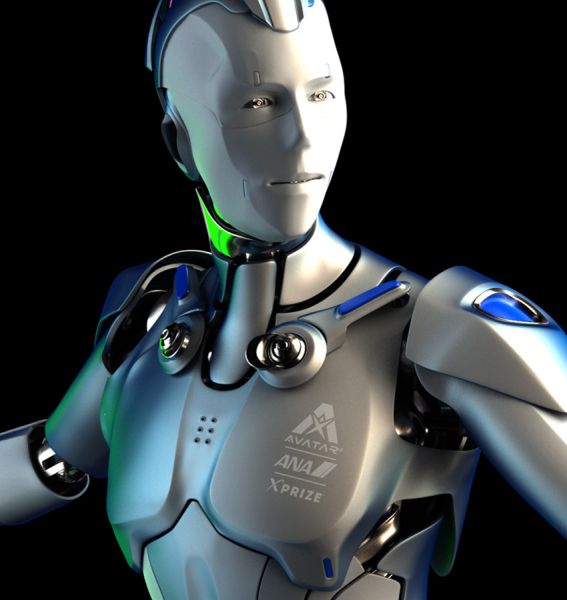 XPrize Founder and Executive Chairman Dr. Peter Diamandis announced the launch of their newest four-year global competition at South by Southwest on Monday. With $10 million dollars at stake, research and development teams from around the world have been challenged to accelerate the creation of an integrated multi-purpose robotic system, or avatar, that will enable the user to remotely see, hear, touch and interact with physical environments, and other people.
"As the global leader in incentive competitions, operating as a non-profit for over two decades, we feel that the need is greater than ever to swiftly source 'moonshot' breakthroughs to humanity's grandest challenges" XPrize's website says, by way of explaining its mission.
The winning team will develop and demonstrate a robotic humanoid avatar that allows an untrained operator to complete an expansive list of both simple and complex tasks in an environment of at least 62 miles (100km) miles away. To win the cash, avatars must be able to precisely execute a series of actions that simulate potential real-world scenarios without requiring lengthy training for the pilots.
In the future, avatar applications are expected to provide critical care and allow the deployment of immediate emergency response teams in natural disaster scenarios where humans typically can't reach or immediately access. A high-functioning avatar could greatly increase what humans are capable of, and by removing the risk of bodily harm, could change the way we are able to respond in crisis scenarios. Where radioactivity, extreme heat, cold or lack of oxygen would halt a human from proceeding, a robotic avatar would have the ability to perform with relative ease. XPrize CEO Marcus Shingles noted in an interview that "An avatar could have gone into the Fukushima Daiichi nuclear reactor, guided by a human, to help avoid the disaster."
In addition to allowing robots to perform in harsh environments that humans couldn't normally endure, avatars are also expected to make bounds in communication and the dispersal of information. By removing the necessity of traveling to a location around the world, specialists, doctors, teachers or engineers could, in the future, perform their work remotely on-demand.
"Our ability to physically experience another geographic location, or to provide on-the-ground assistance where needed, is limited by cost and the simple availability of time," Dr. Diamandis told a crowd at SXSW.
Skill and knowledge-sharing are expected to have serious benefit from avatar technology as a specialist can actively participate, train or coach from afar by using a robotic stand in. Developing countries lacking educational resources stand to benefit greatly from having avatars present to teach when qualified humans might not be available.
"There's an aging population that is becoming a global issue without a younger generation there to provide care for them. Avatars  can help provide vital care or even assist in daily tasks to aid loved ones…Long term, this can be something where a son or daughter can provide care for their parents when it's not practical to travel to be there. This isn't going to replace elderly care, but can help aid the process," Marcus Shingles, XPrize's CEO, told Observer.
The total prize pool for the competition is $10 million, with two milestone competitions scheduled to take place in April 2020 and April 2021. Each respective milestone reward is valued at $1 million with the $8 million grand prize set for October 2021. Any team who believes they have achieved the competition goals can call for the finals to be held early. The five-day finals will include performance tests based on specific tasks that showcase the application of avatar technologies across several complex scenarios.
XPrize chose to unveil the new competition at SXSW because, as Shingles explained, "It's a great venue that attracts innovation and entrepreneurial mindset, and the timing worked out perfect for us to release." The deadline for teams to register through the XPrize website is October 31, 2018. Teams must submit a complete competition plan to an independent panel of expert judges by January 31, 2019.