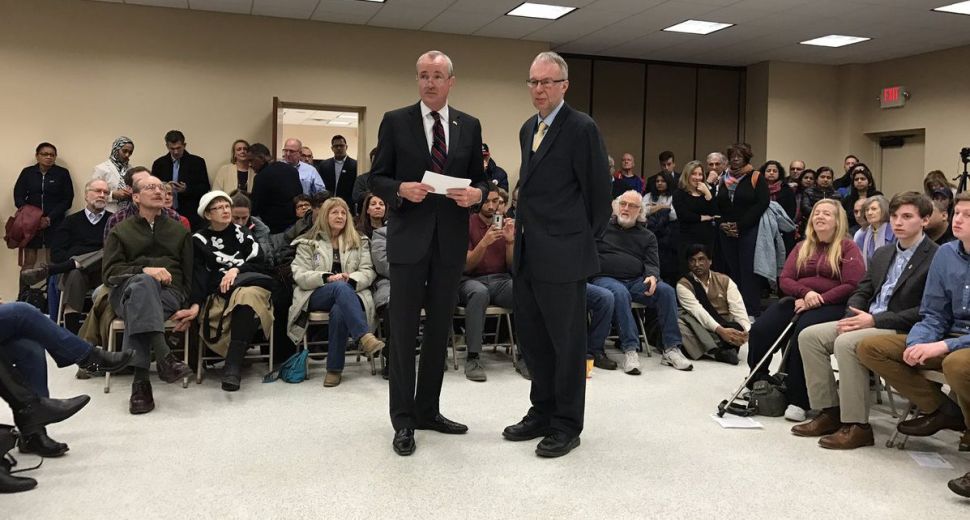 New Jersey Gov. Phil Murphy has endorsed Levi Sanders, the son of former U.S. Sen. Bernie Sanders, for the Democratic nomination for Congress in New Hampshire's 1st district.
Levi Sanders backed Murphy last year during the Democratic gubernatorial primary, an endorsement that helped burnish Murphy's progressive credentials. It put a little space between Murphy and Goldman Sachs, the Wall Street firm where he worked for more than two decades, and it gave Murphy an edge over John Wisniewski, who was also running for governor and was hoping to inherit the progressive base as Bernie Sanders' New Jersey campaign chairman.
Murphy returned the favor on Friday.
"Levi has dedicated nearly two decades of his career in legal services ensuring his clients' needs are met while navigating difficult bureaucracies," Murphy said in a statement provided by the Sanders campaign. "As congressman, I know that Levi will always prioritize the people of New Hampshire's 1st Congressional District over the failed special interest politics of Washington. I am proud to endorse him for Congress."
Murphy went on to say that the two "bonded over the idea of a public bank." He said Sanders would support other progressive causes, such as a $15 minimum wage and affordable college education.
"I am humbled by Phil Murphy's endorsement. When it comes to having the vision, determination, and skill to get groundbreaking progressive legislation signed into law, Governor Murphy is in a class of his own," Sanders said in a statement. "We have challenging years ahead of us, and we'll need powerful, fearless elected leaders to carry us through. I am honored to have his endorsement and eager to begin working together to build a more prosperous, progressive, and sustainable future for all Americans."