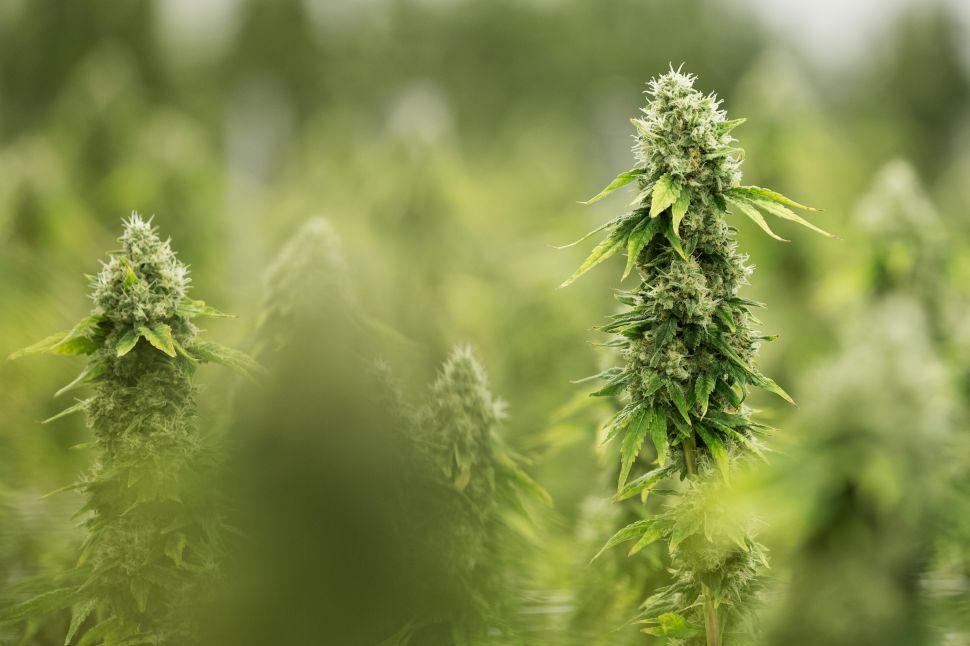 Gov. Phil Murphy announced a major expansion of New Jersey's medical marijuana program on Tuesday that increases the number of qualifying conditions and allows dispensaries to add satellite locations across the state.
The Democratic governor announced the changes the same day the Department of Health (DOH) released its 60-day review of the medical marijuana program. The report, ordered by Murphy in January, recommended loosening requirements on patients, physicians and dispensaries to expand access to the drug.
Among other changes effective Tuesday, the state will now allow patients suffering from anxiety, migraines, Tourette's syndrome, chronic pain related to musculoskeletal disorders and chronic visceral pain to be eligible for marijuana prescription. The program was previously limited to people with epilepsy, glaucoma, post-traumatic stress disorder, Crohn's disease, cancer and other "debilitating medical conditions."
The Murphy administration will also permit the state's existing medical marijuana businesses—called Alternative Treatment Centers—to open satellite locations to increase the supply of the drug. Only five ATCs are open, serving 18,500 patients, though a sixth is scheduled to open this spring.
Other changes include reducing the patient registration fee from $200 to $100, with veterans and seniors able to get a $20 discounted fee, and eliminating the requirement that doctors enroll in a public state registry to recommend medical marijuana.
"New Jersey should have been at the front of the class in terms of allowing residents with debilitating and chronic medical conditions to access marijuana as part of their medical regiment," Murphy said during a news conference in Trenton. "But the bureaucratic conditions put in place limited it's availability. It stifled the law's ability to help. And it imparted, if that weren't enough, a stigma both on those who sought to use medical marijuana and the doctor's willing to prescribe it."
Murphy's first proposed state budget banks on $20 million in new revenue from an expansion of medical marijuana. He also wants to legalize the substance for recreational use by January, something his administration predicts could bring in $60 million in the next fiscal year.
The changes to the medicinal program come as lawmakers look to expand access even more now that Murphy is in the governor's office instead of Republican Chris Christie. New Jersey enacted its medical marijuana program in 2010, but critics say it was hampered by Christie, who limited its expansion.
A bill advancing in the Assembly would let doctors recommend marijuana for any condition, increase the 30-day supply cap from two ounces to four ounces and permit adult patients to buy edibles, among other provisions.
The DOH report recommended amending state law to increase the monthly product limit and allow adult access to edibles. Asked about letting doctors recommend marijuana to anyone, Murphy said he is generally open to broadening access even further.
"This isn't the end of history. This is where we are today," Murphy said. "We are going roll this out and expand it as it is, and color us open minded as to what else we may want to tweak."
Murphy's medical marijuana changes were praised by pro-cannabis groups.
"I want to thank Governor Murphy and his administration for listening to the concerns of those most impacted by the state's medical marijuana program," New Jersey CannaBusiness Association President Scott Rudder said in a statement. "This is welcome news for thousands of New Jerseyans who need access to medical marijuana but have been stymied by a ridiculously bureaucratic and ill-thought-out process. More dispensaries means greater access and increased competition, which also means lower costs. It is a win-win for those in dire need of this medicine."