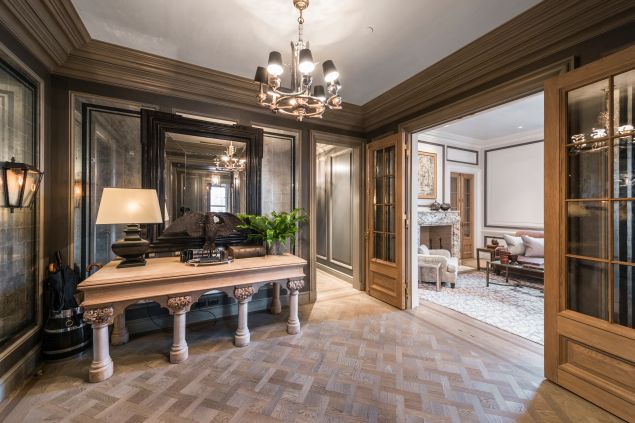 A royal pedigree is nice, but it wasn't exactly expediting interest in the Plaza's famed Astor Suite. The lavish apartment at one the city's more prominent addresses counts John Jacob Astor, John F. Kennedy and the Duke and Duchess of Windsor as former residents—but apparently, that hasn't attracted any buyers.
Former Esprit executive Jürgen Friedrich bought the three-bedroom apartment for $25 million in 2007 and promptly tried to flip it for $55.5 million one year later. Sadly for Friedrich, the units from the Plaza's partial condo conversion didn't bring in the kind of resales buyers originally sought, and the glitzy apartment has since been taken on and off the fickle real estate market, with various asks. It was last listed at $34.5 million in September 2017, before the unit disappeared and reappeared within 24 hours—with a few adjustments.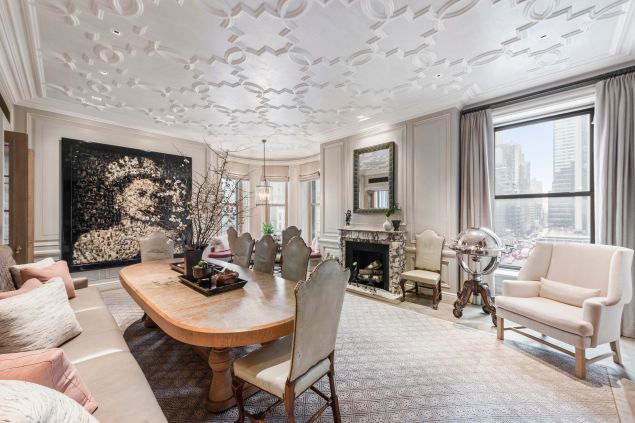 "We made a very dramatic change—we lowered the price," Douglas Elliman broker Dina Lewis, who is sharing the $29.95 million listing with Melanie Lazenby, told Observer. They also threw in a one-bedroom suite, also owned by Friedrich, with a private terrace, that's located diagonally across the hall into the mix.
The extravagant interiors were redone by S.R. Gambrel Inc. around 2011; the firm used the same artisans who rebuilt Windsor Castle to complete work on the home. The opulent home has hand-drawn plaster ceilings, English oak paneling and antique fireplaces, with leather walls imported from France.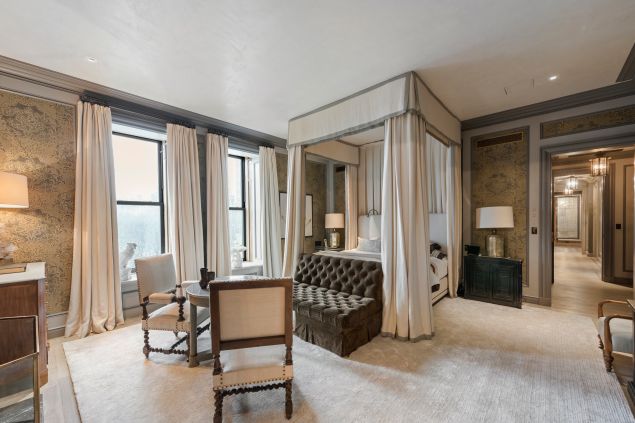 With all these regal attributes, why hasn't someone scooped the home up yet? "There's only a limited amount of people on this particular level. Since the decrease, we've seen quite a bit of interest. Whenever you have an apartment at this price point, it's a very special buyer who will appreciate it," Lewis explained. Indeed, there are only a few buyers able to dole out such a hefty amount for this type of trophy apartment, especially if they plan on only using it as a pied-à-terre, as so many buyers at the Plaza have done.
Lewis isn't so sure the past guests are going to be the real pull for the 5,102-square-foot space. "I don't know if its past residents are impacting it," Lewis mused. "This history is wonderful, and people appreciate it, but every inch of this apartment is thought out, with impeccable detail—the 14-foot ceilings, the millwork done by the people who redid Windsor Castle. The people coming to see it now, they appreciate what it was, but they really appreciate what it is."