If you're counting down the days until the next royal wedding (no, not this one or that one), there's another date to add to your calendar. News has emerged about where Prince Harry plans on taking his blushing bride on their honeymoon.
Both the Daily Mail and the Daily Express, England's premier tabloids, are reporting that they'll spend their post-nuptial daze in Namibia, Africa. The newlyweds will be staying at super luxe lodges to make sure they're not followed by paparazzi during their romantic vacation.
They've already been to Africa twice during their whirlwind love affair—their third date was actually a camping trip in the neighboring country of Botswana—so why not celebrate their marriage there? Markle's engagement ring even has a center diamond that originates from Botswana. And Prince Harry has been candid about how a safari after Princess Diana's death helped him escape from everything and feel a sense of normalcy. Since then, he's been returning to the country regularly, often with the mission to help with wildlife conservation.
Africa is also historically important to the royal family. Back when Queen Elizabeth was just a princess, she learned of her father's death and her new status as Queen while on an official tour of Kenya on behalf of the Commonwealth. And, don't forget that Prince William proposed to Kate Middleton while the two were vacationing in East Africa.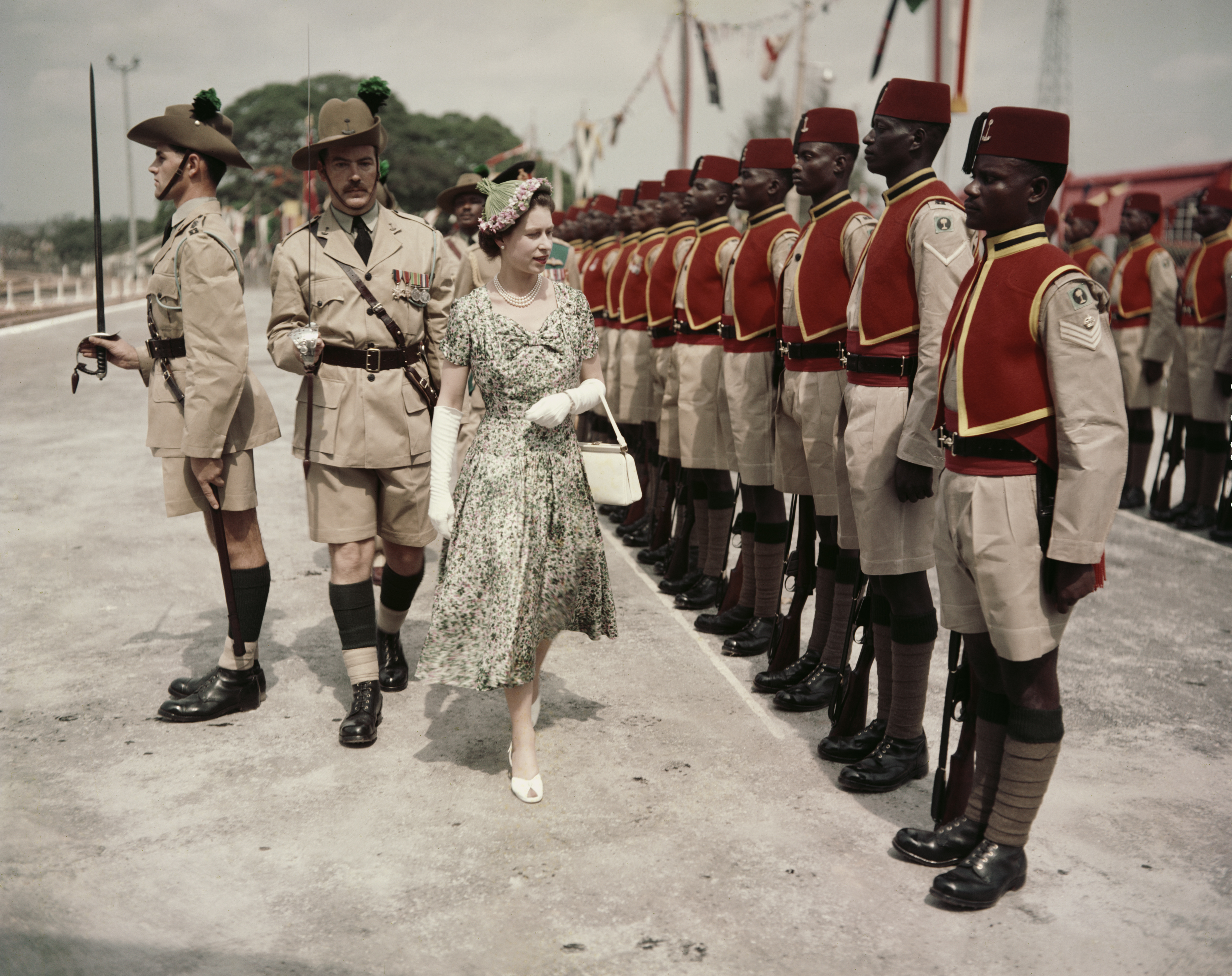 According to reports, the couple (or more likely, those who work for them) are booking the trip using luxury lodging company Natural Selection. If you want to start planning your own trip, consider their latest resort, the Hoanib Valley Camp of Namibia, where a single tent rents for $710 an evening.
Construction on the resort "where the elephants roam" will be completed in May, right in time for post-wedded bliss. The Camp is located four hours away from the nearest town, so it's unlikely royal watchers could join them on their glamping journey alongside black rhinoceros and giraffes.
Before you know it, we'll be counting down the days until the next royal baby—after the honeymoon, of course. We all know Prince Harry has been open about wanting kids immediately, even announcing that he would love to have kids during a podcast in April of last year and Markle dropped hints about her own desires during a recent royal engagement. They even confirmed the news in their engagement interview, where they also discussed their time in Africa.