Sure, everyone's looking forward to the big royal wedding, but isn't a bachelor party even more exciting? After all, Prince Harry might be a model royal these days, but in the past, he was infamous for his attention-seeking antics.
While Prince Harry sometimes veers off the royal path, whether it's to make negative comments about Donald Trump or to choose a divorcée as his future wife, he's stayed out of the news for partying—there have been no wild nights in Los Angeles, no costume party hijinks necessitating formal apologies and certainly no derriere shots in Las Vegas. He's basically a choir boy now, almost as angelic as Prince George.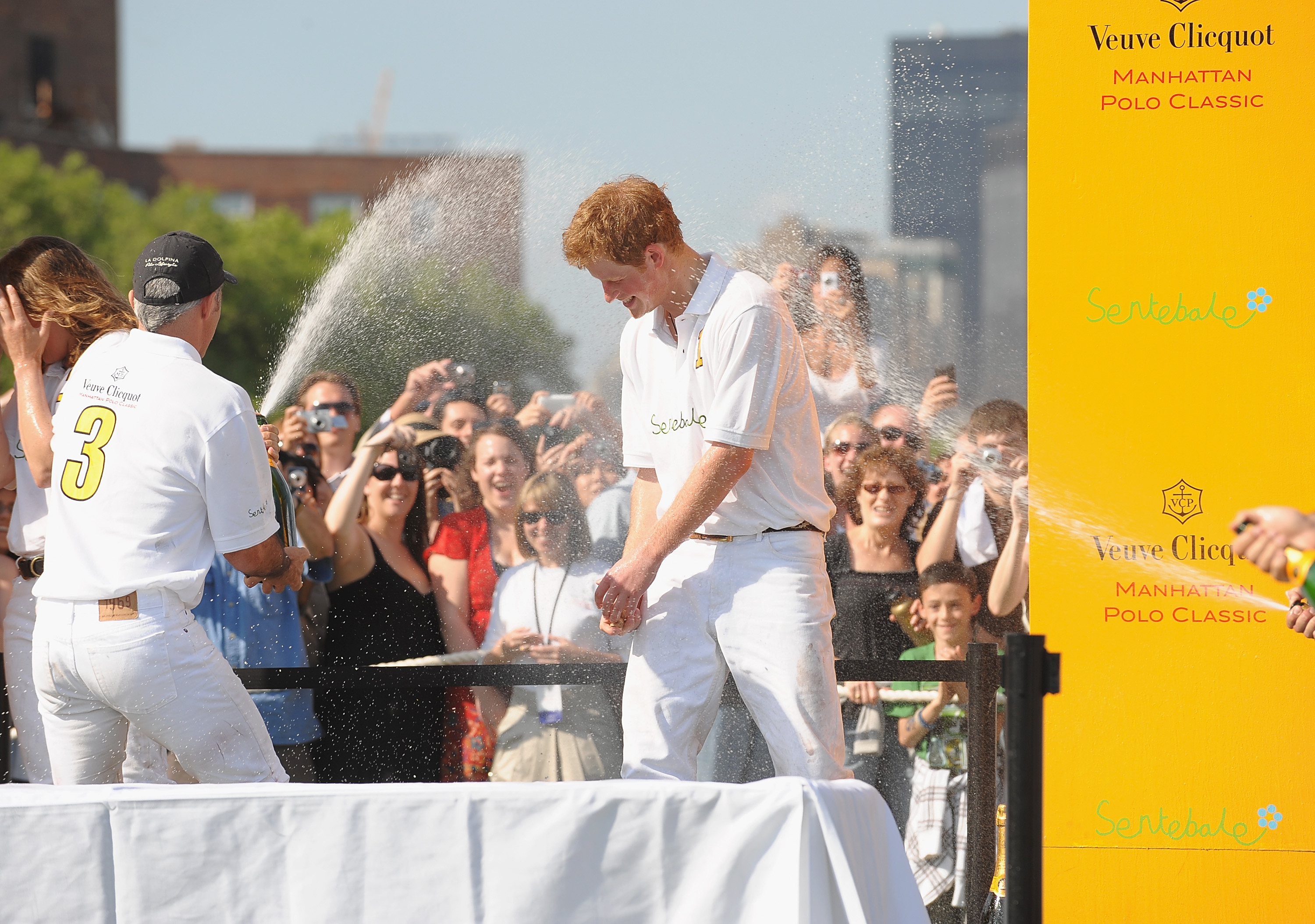 Royal reporter Richard Palmer was on hand at the latest royal visit to Belfast, where he caught someone in the crowd asking Prince Harry if he'd had his stag do yet. Prince Harry quickly replied "No comment," with a smile that led some to believe it already happened. If he did already have a full-fledged bachelor party, it was certainly kept very quiet.
Even though Markle's hen party was a low-key affair and decidedly discreet, people still found out all the not-so-dirty details. She celebrated at the Soho Farmhouse in Oxfordshire with a spa day and close friends.
It's unclear what Markle's first bachelorette party was like when she married TV producer Trevor Engelson in 2011, but we can only hope it was a bit more boisterous than a quiet, Instagram-free weekend in the country. Her first marriage is what led to the controversial "Ms." title on her wedding invitations.
The redheaded royal's recent discretion about his bachelor party could be because he's going to be following in the footsteps of his big brother. Prince William, who is most likely going to be Prince Harry's "supporter" (i.e. best man) celebrated his nuptials at a secret party at an estate a few hours outside of London. It's more than likely that Prince Harry will have an equally secretive celebration, with no paparazzi in sight, unfortunately for us, and very, very fortunately for him.