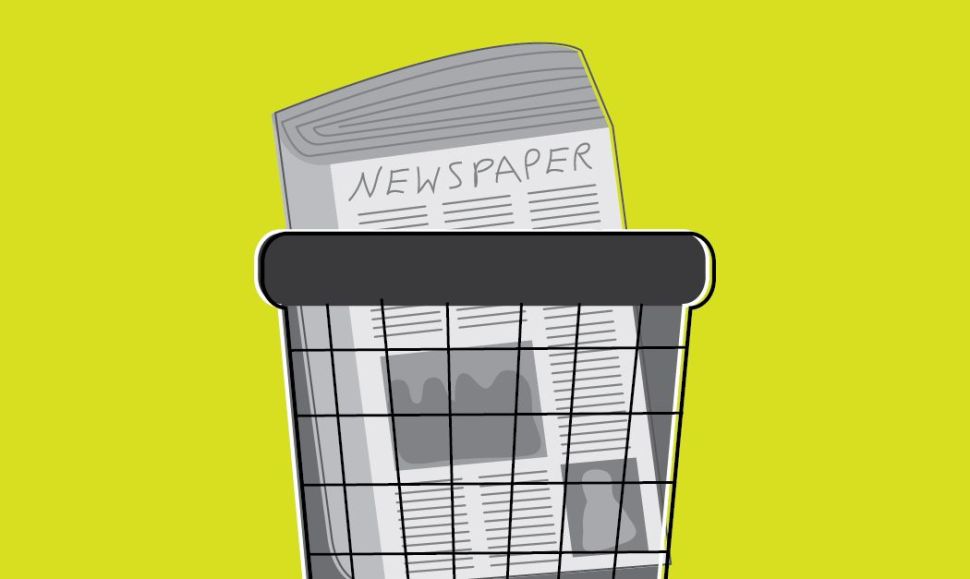 The February jobs report released Friday morning by the Department of Labor shows an encouraging picture of the overall economy. The U.S added 313,000 new jobs in the 28-day month, a record high in a year and a half. Unemployment rate also held at the 17-year low of 4.1 percent for the fifth consecutive month.
An alarming mark of red ink in the report, though, is the information and media sector, which includes newspapers, books, television broadcasting, film studios and related data processing jobs. In total, these industries lost 12,000 jobs in the month, continuing the downward trend in December and January.
Over the longer term, the traditional media sector has lost 62,000 jobs. Print publishing and film studios accounted for two-thirds of the decline.
However, that doesn't mean people with media skills are increasingly out of jobs. The figures in labor reports say more about the changing structure of the industry than the diminishing size of it.
Cathy Barrera, chief economist at online employment marketplace ZipRecruiter, observed a trend that media talents are working more as freelancers for multiple organizations rather than as full-time employees at one organization.
Because the job statistics polled by the Labor Department only included full-time positions, the growing freelancing sector was ignored.
"Although there might be fewer permanent positions in the information sector, that hasn't had a detrimental impact on the total employment rate in that industry," Barrera told Observer.
"The internet and other platforms available out there have made it easier for people who have creative skills, like film and editing, to develop and maintain their reputations by freelancing, and therefore become less reliant on a single employer," she added.
Also, it's impossible to ignore the rapid digitalization of media.
The jobs report doesn't categorize jobs in digital publishers or streaming services into the information sector, therefore leaving out a significant chunk of workers who are, in essence, media people.
"There is an industry-wide move towards 'tech' from 'media,' as traditional tech companies such as Netflix and Amazon take the mantle from studios and publishing houses," Becky Barr, head of jobs data insights at job search engine Adzuna, told Observer. 
This intersection of tech and media, Barr said, has in effect created more jobs.
"The blurring of the lines between broadcasters or reporters and brand content creators—the result of large corporations wanting to build better relationships with their customers—has heralded a new subset of jobs that can make the most of their expertise," she said.