It took two years and a substantial price cut, but Hollywood film producer Joel Silver finally secured a sale for his Carbon Beach mansion.
The Die Hard and Lethal Weapon producer bought the compound for $14.3 million in 2003. It sits on a 1.5 mile stretch of Malibu beachfront that has been dubbed "Billionaire's Beach," for good reason; Oracle's founder Larry Ellison reportedly owns 12 houses in the area and other affluent residents include Les Moonves and Eli Broad.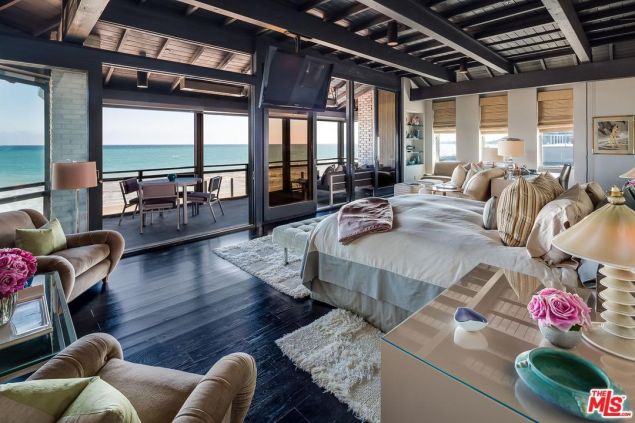 Silver has been trying to part with this abode since 2016 when he first offered it for $57.5 million. He then lowered his sights just a tad, down to $52 million. Alas, the final $38 million sales price was more than $10 million less than the discounted price, though we can't imagine Silver is too upset about what he raked in for the lavish 5,900-square-foot home.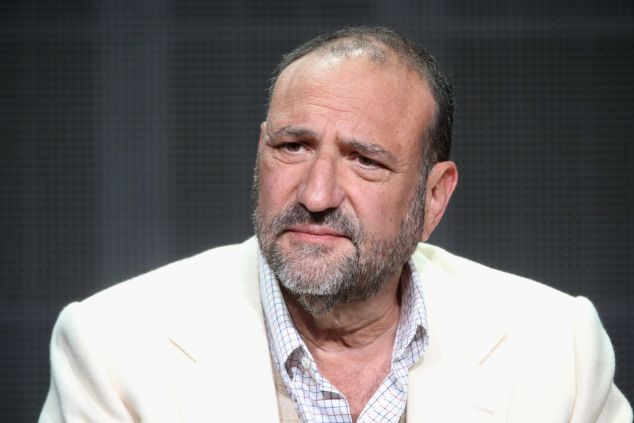 The home, originally built in 1932, is entered through a brick courtyard. The main house is comprised of five bedrooms and six bathrooms, with dark hardwood floors throughout.
The two-story great room is complete with vaulted ceilings, plenty of exposed white brick and a fireplace. There's another fireplace in the dining room, while the eat-in kitchen has brownstone floors and granite countertops.
The master suite is replete with walls of glass from which one can take in the picturesque ocean vistas.
The house, which has 137 feet of highly coveted ocean frontage, also happens to be the only property on this beachfront with its own private tennis court, according to the listing held by Judy Feder of Hilton & Hyland.
There's also a pool and a spa, plus various sun-soaked patios. The current set up features an abundance of lounge chairs facing both the pool and the beach, so there's something for everybody here.
There's also a large detached guest house on the 0.70-acre property, with two more bedrooms and two bathrooms.
Sure, Silver might be leaving behind the celeb-packed area, but he's not the only one trying to vacate Malibu—Cindy Crawford and Rande Gerber are still trying to part with their own enormous beach home, while Leo DiCaprio hasn't had much luck finding a buyer for his own Carbon Beach pad.
Plus, Silver does have other property in California—he owns an over 22,000-square-foot Brentwood mansion, and then there's his 330-acre estate in South Carolina.