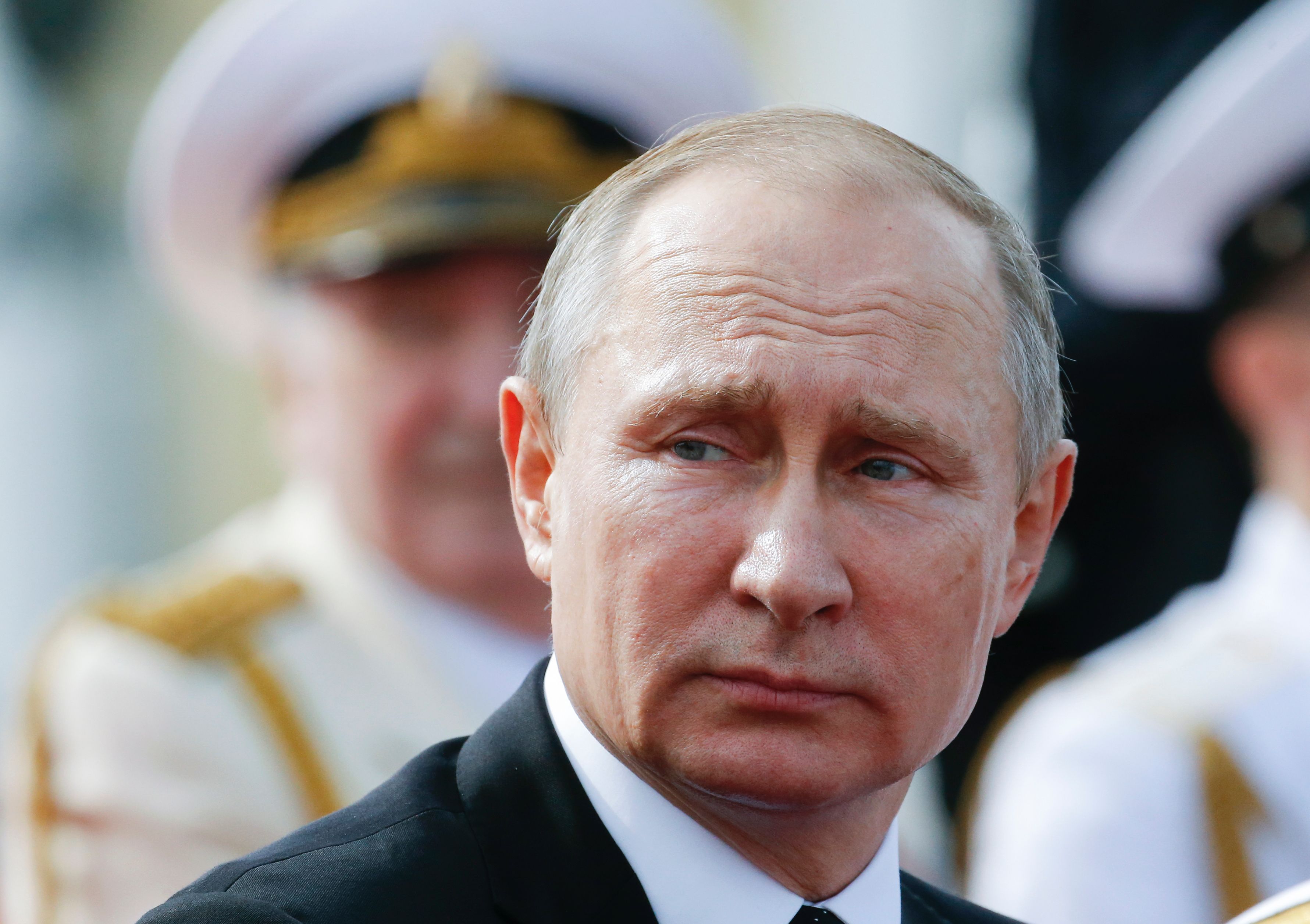 Russia's presidential election on Sunday gave Vladimir Putin six more years in power. Given that U.S. and Western-Russian relations are virtually nonexistent, where are they headed? The likely answer is not reassuring.
After the assassination attempts against former Soviet operative Sergei Skripal and his daughter in Salisbury, England, strong condemnation and sanctions were levied against Moscow, including expulsion of 23 Russian diplomats from the U.K. Russia retaliated by expelling an equal number of British diplomats and closing the U.K. consulate in St. Petersburg.
In the United States, seemingly the only issue on which members of Congress can agree is that Russia is an enemy. The new U.S. Defense Strategy reaffirms the Obama administration's direction that American forces must be able "to deter and if war comes defeat Russia," along with similar aims for China, North Korea, Iran and Islamic terrorism. Russia has reciprocated, backing up its belief that the West and NATO are overtly hostile and intent on surrounding Russia.
Unfortunately, how this relationship deteriorated and what motivated Russia remain unaddressed questions. Russia has been chastised and punished for its unilateral aggression against Georgia, Ukraine and the seizure of Crimea as well as political and cyber interference well beyond America's electoral process. As far as spy versus spy, few recall how much Cold War espionage the East and West conducted against the other.
When Putin came to power nearly two decades ago, he was well disposed toward the U.S. and the West. George H.W. Bush had propped up Boris Yeltsin's government with billions of dollars of loans, and the unification of Germany went smoothly. However, that would change dramatically when Bush's son, George W. Bush, was elected president in 2000.
Among Bush's first decisions was to announce withdrawal from the Anti-Ballistic Missile Treaty (ABM) in 2001, the centerpiece of U.S.-Soviet and Russian relations. In invading Afghanistan, Putin offered Bush advice based on the failed Soviet intervention from 1980-89, and it was rejected. In 2002, Putin warned against invading Iraq with no effect.
By 2008 and the Bucharest NATO Summit, Moscow was increasingly neuralgic about NATO expansion. Because NATO decided not to extend Georgia and Ukraine entry into the Membership Action Plan, President Bush gratuitously offered both eventual NATO membership. At the summit, Putin was incensed by Bush's offer.
Several months later, Russia baited a trap in South Ossetia. The Georgians bit, and Russia now occupies part of Georgia. According to NATO rules, states with contested borders are ineligible for membership.
Despite the Obama administration's "reset" with Russia, in 2011 the Libyan intervention that toppled Muammar Gaddafi and sparked a civil war convinced Putin that not only was the U.S. untrustworthy; it was dangerous. Since then, Russia has intervened militarily in Ukraine and Syria and politically to damage the cohesion of NATO and its member states.
The U.S. and NATO have reacted predictably and unimaginatively with increased military presence in Europe, promises to spend more on defense, and creation of two new NATO commands. But virtually nothing has been done to counter Russian "active measures," that is political activities that aim to disrupt, misinform and misdirect the alliance.
In spy versus spy, there is little new. The Rosenburgs gave away nuclear secrets to Moscow for which they received the death penalty in 1953. The treasonous "Cambridge Five" including Kim Philby and Guy Burgess, who were senior British MI-6 officers, spied for Moscow. U-2 overflights of Russia resulted in the shoot down of Gary Francis Powers in 1960. And Soviet double agents, including Oleg Penkovsky, provided top-secret information to the West.
What will Putin and the U.S. do next? The answer for the West is probably very little beyond rhetoric, token sanctions and calls for more defense spending. For Putin, this is open season.
But count on Russian bots and trolls creating stories about Special Counsel Robert Mueller's investigation closing in on President Donald Trump. Putin's intent is to force the firing of Mueller to alleviate pressure on the president, as Moscow believes Trump either wants to deal with Russia or can be manipulated to that end. Instead, this could backfire, inadvertently provoking a political firestorm in Washington that could top the Watergate "Saturday night massacre."
An increased understanding of how relations got to this point will help fashion better solutions for countering Russian active measures and efforts to divide the alliance. But do not get too excited that the U.S. and the West will be able to do either—let alone both.
Harlan Ullman served as Senior Advisor for Supreme Allied Commander Europe for 12 years.