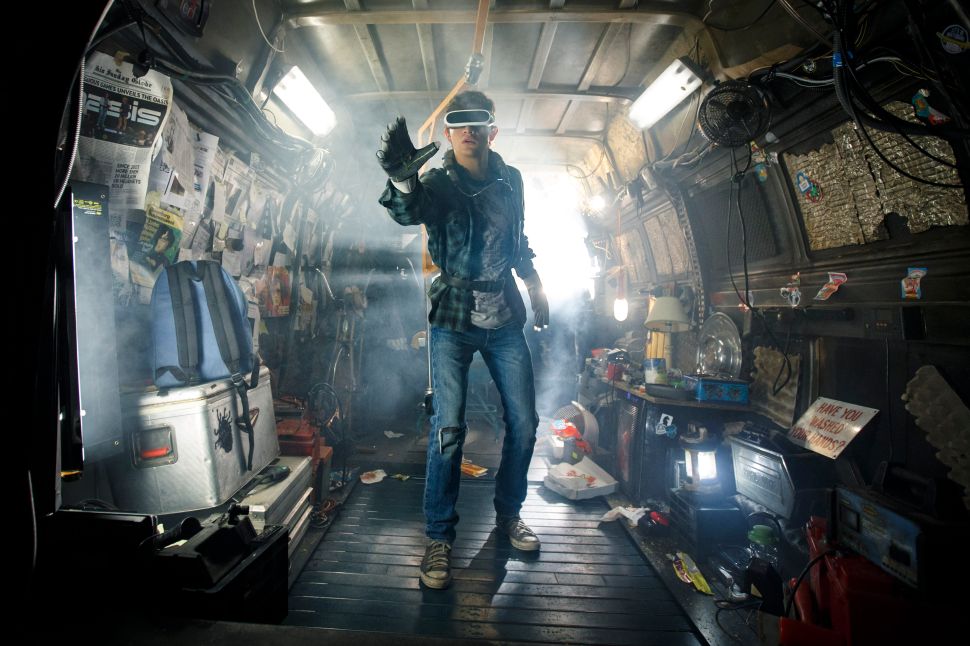 We hate to break it to you, folks, but Steven Spielberg is in a bit of a slump.
The legendary filmmaker hasn't lost his touch, but his last two movies haven't exactly burned down the box office. According to Forbes, The Post—which notched a Best Picture nomination at this year's Oscars and which we very much enjoyed—has sold fewer tickets worldwide than all but one of Spielberg's previous movies. Before that, The BFG was the director's biggest commercial bomb ever, grossing just $183 million worldwide against a $140 million budget. Even The Adventures of Tintin was a bit of an underperformer in North America.
No one is suddenly going to start saying "No!" to Spielberg anytime soon, especially with a remake of West Side Story and Indiana Jones 5 on his docket. But the man could definitely use a box office win to get fully back on track.
Unfortunately for the Hollywood veteran, it doesn't look as if his big-budget Warner Bros. release Ready Player One will be that win.
The film, which the studio is spending big bucks marketing, is tracking for a so-so $35 million when it opens domestically on March 29, according to THR. Exact budget figures for Ready Player One are unknown, but it's a safe bet to have cost at least $100 million. If those tracking projections hold, the movie will be Spielberg's third-straight mediocre box office performance.
Per the outlet, both he and the studio were hoping for at least $50 million.
There's still reason to believe Ready Player One, based on Ernest Cline's best-selling book of the same name, can generate greater ticket sales in its opening frame.
For starters, tracking numbers are notoriously fickle, often changing significantly right up until a film hits theaters. Anyone who was paying attention to Black Panther's pre-release estimates can attest to the wild number swings.
Secondly, we still have three weeks to go until Ready Player One arrives, more than enough time for Warner Bros. to further promote the film, especially among its target audience of young males. Rumors have been buzzing that the movie will enjoy a "surprise" screening at SXSW this weekend, and WB is expected to roll out a big ad campaign during March Madness.
But there's no denying the decidedly mixed reaction the movie's promotional materials have generated from Film Twitter. Social media buzz has not been kind to Ready Player One's visual effects or its nostalgia-driven story.
We'll see how everything shakes out once it arrives on March 29.