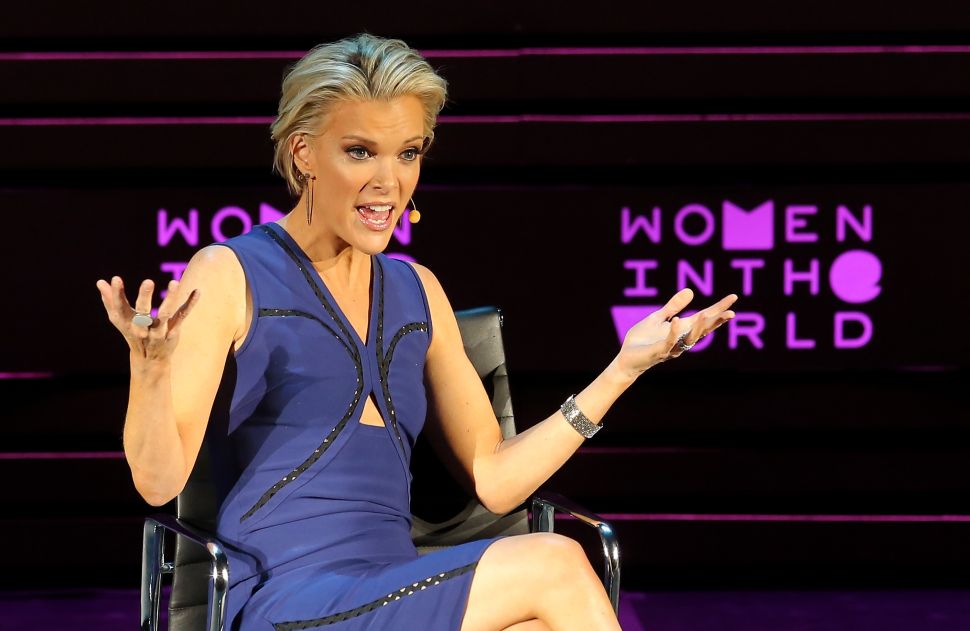 The Pew Research Center published a poll this week confirming what many suspected: Women are leaving the Republican Party in record droves. The study found that today only 23 percent of millennial women identify as Republican, as compared to 36 percent in 2002.
President Donald Trump spoke at the Generation Next forum on Thursday to court the next generation of conservative activists, but did not address the poll, let alone speak on how to foster a more inclusive political party. Instead, he touted his administration's accomplishments alongside Turning Point USA's Charlie Kirk, signaling indifference toward an alarming trend in partisan politics.
Political strategists warn that ignoring this exodus is a mistake for GOP leaders, as it will play a deciding factor during this year's midterm elections.
"They're so far gone on this issue," political consultant Cheri Jacobus told Observer. "They're appealing to a very small sliver of the voting population. Trump plays to that base and his poll numbers drop as low as 35 percent… You cannot win a congressional seat appealing just to Trump voters."
Jacobus predicted Republican candidates will adhere close to the White House's 'America First' platform during the primaries, but will gravitate toward the center after securing their party's nomination.
"If they start distancing themselves from Trump now, they run the risk of a pro-Trump, Mercer-funded, far-right candidate coming out of the blue and primarying them, and having millions of dollars to do it," noted the consultant. "They're going to have to find ways to reach out to the independents, the Republicans who can't tolerate Trump and to Democrats."
To benefit from the migration, Democrats need to avoid going "too far left" and make "themselves appealing to those who might be willing to take a look at them."
"They need to become attractive to these people who are looking at the Republican Party in the era of Trump and saying 'I'm just not comfortable,'" added Jacobus. "You don't want those people to stay home."
A longtime member of the Republican Party who founded Capitol Strategies Group, Jacobus was courted by the Trump campaign during the 2016 election for a senior position. After declining, she filed a libel lawsuit against Trump over insults the then-candidate hurled toward her on Twitter. She has since renounced her party membership.
"I would like to return to the Republican Party at some point, but I'm now a registered independent," lamented the consultant. "The party has left me."
Jacobus tweeted last week that someone from the president's campaign warned her about physical threats made by Trump.
"You hear stories like that, and when they're more than just a one off, and when you hear it time and time again from people… particularly women who have somehow gotten into Donald Trump's crosshairs, after a while, people aren't going to ignore it," said Jacobus. "This is something like what a Vladimir Putin would do… It's something the rest of the party, Paul Ryan and some of the leaders, are going to have to answer to."
"For millennials, I think it is jarring they are witnessing this from political leaders," added the consultant.
The Pew poll in particular found the exodus strong among millennial women.
"This has been an ongoing trend for a while now," Kat Murti, co-founder of the libertarian network Feminists for Liberty, told Observer.
Citing longstanding Republican policies on issues related to reproductive rights, Murti questioned the GOP's commitment to winning over female voters.
"If the Republican Party wants to have more young women, they're really going to have to think twice about the way they talk about women," said Murti, noting misogynistic remarks delivered by Trump in a now-notorious Access Hollywood tape. "They have this very strange conception of women that unfortunately doesn't meet up to reality nowadays."
"The MeToo movement is likely to be one of the most defining cultural moments of the decade, but it shouldn't be defined along partisan lines," reaffirmed Lindsay Marchello, an advocate for the libertarian nonprofit Young Voices, in discussing the social upheavals sparked by Trump's election. "Conservative millennial women exist, but they won't want to associate with the Republican Party if the party doesn't take sexual harassment seriously and continues to defend the bad actors on their side."