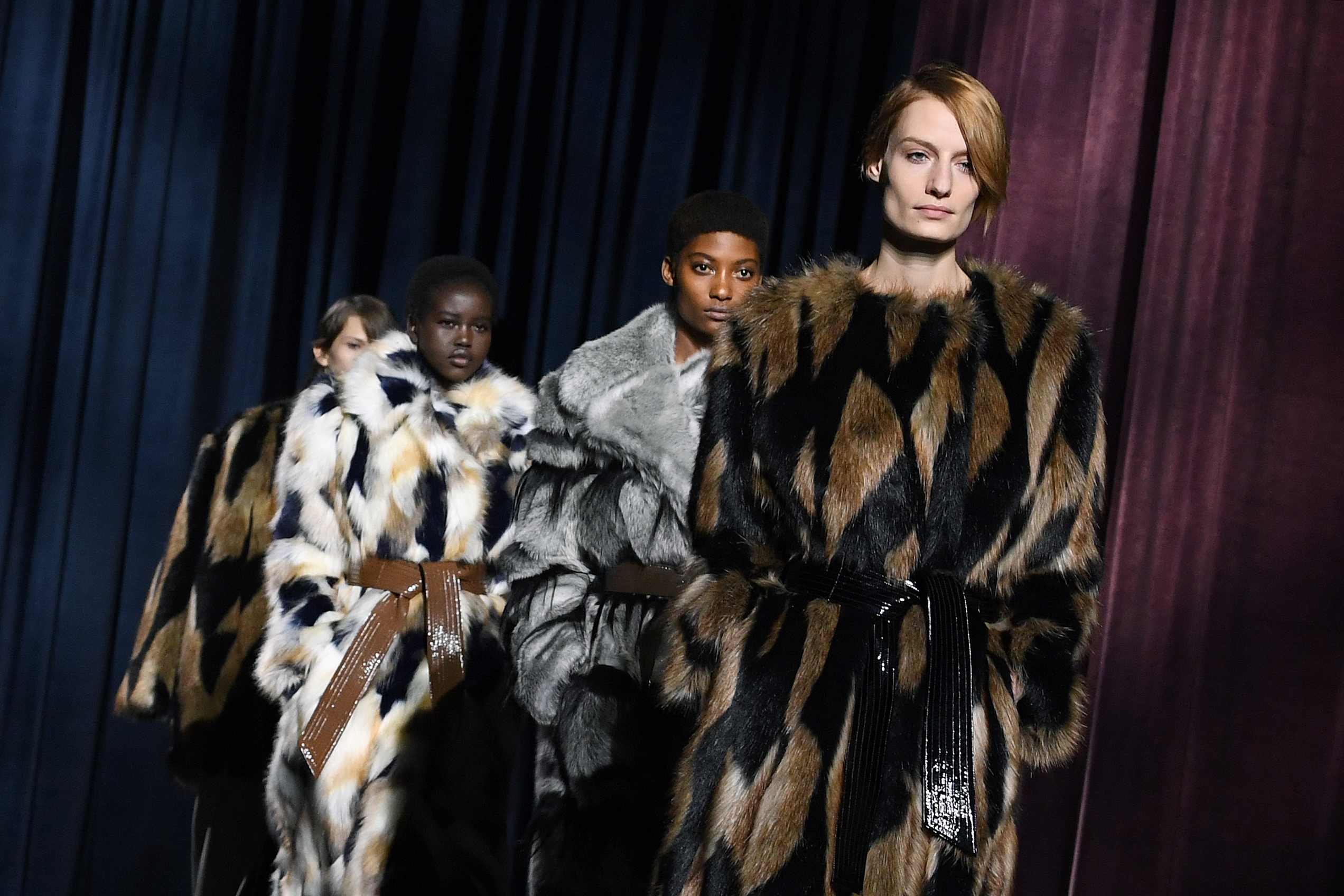 According to San Francisco, the sale of fur just doesn't mesh with the region's generally cheerful disposition. So, earlier this week the city's Board of Supervisors voted unanimously to ban all fur sales.
San Francisco district supervisor Katy Tang introduced the bill after feeling empowered by major fashion brands like Versace, Gucci, and Furla, all of which recently announced their intention to go entirely fur-free. Come January 1, 2019, the sale of fur coats and accessories, including key chains, phone cases, gloves and scarves, will no longer be legal, though current retailers will have until 2020 to clear out their inventory of the plush and often inhumane designs.
San Francisco isn't the first place in California to pass this legislation—West Hollywood went fur-free in 2013 and Berkley followed suit in 2017—but it is the largest major U.S. city to do so.
For major fashion brands, this decision by the city of San Francisco results in a feel-good PR opportunity and can lead to a stronger bottom line, as fake fur remains a much cheaper—yet still en vogue—alternative. But for the area's residents, the timing and the topic of this initiative is raising some eyebrows.
"The Board of Supervisors should pay attention to the more important problems like the homeless," said fashion influencer Sonya Molodetskaya, a long-time partner of former San Francisco Mayor Willie Brown. "It's not even that cold in San Francisco for people to want to wear fur, so why is this 'problem' a sudden priority?"
The San Francisco Chamber of Commerce estimates that fur sales account for $40 million per year in the city, per The New York Times. Given the ban, that's a lot of lost taxes that could easily support homeless shelters or provide much needed mental health services across San Francisco.
California has long served as a launchpad for controversial initiatives that have faced varying degrees of public backlash and support, ultimately becoming a global role model for progressive ideologies. The state's indoor smoking ban, which passed in 1998 and became one of the most successfully replicated initiatives, now resonates around the world. More recently, San Francisco's paid parental leave law was one of the earliest adopters of this legislation, requiring all private employers to offer six weeks of fully paid leave, sparking similar changes in cities and states across the country.
"San Francisco has today put itself on the map as a world-leading city in kind, progressive lawmaking," noted Kitty Block, CEO of Humane Society. She anticipates that a fur ban of this caliber will be widely replicated—and hopefully in cities where cooler temperatures have resulted in higher fur sales.
However, not everyone will benefit from this change. While banning indoor smoking didn't yield those worst-case scenarios of empty restaurants and bars, banning fur can easily put entire companies out of business, especially the 50 stores in downtown San Francisco that specialize in the garments. "I've been aware all along that there is some opposition toward fur, which was well accepted, understood, I never argued," Benjamin Lin, owner B.B. Hawk showroom, told KTVU. "At this moment I'm struggling (and) I'm not really making much money. And I could hardly meet what I need, so if I lose the 40% that will definitely devastate me."
"We have been here before," said Vasily Vein, a prominent local fashion designer, as he recalls the period of PETA-led anti-fur protests that engulfed major US cities just two decades ago. At that time, the movement helped to shed light on the treatment these animals and resulted in a ban on exotic furs and improved conditions for farmed animals.
This time around, San Francisco's anti-fur movement appears to be more than just a passing trend; it's legislation that could turn a faux pas into a national conversation.