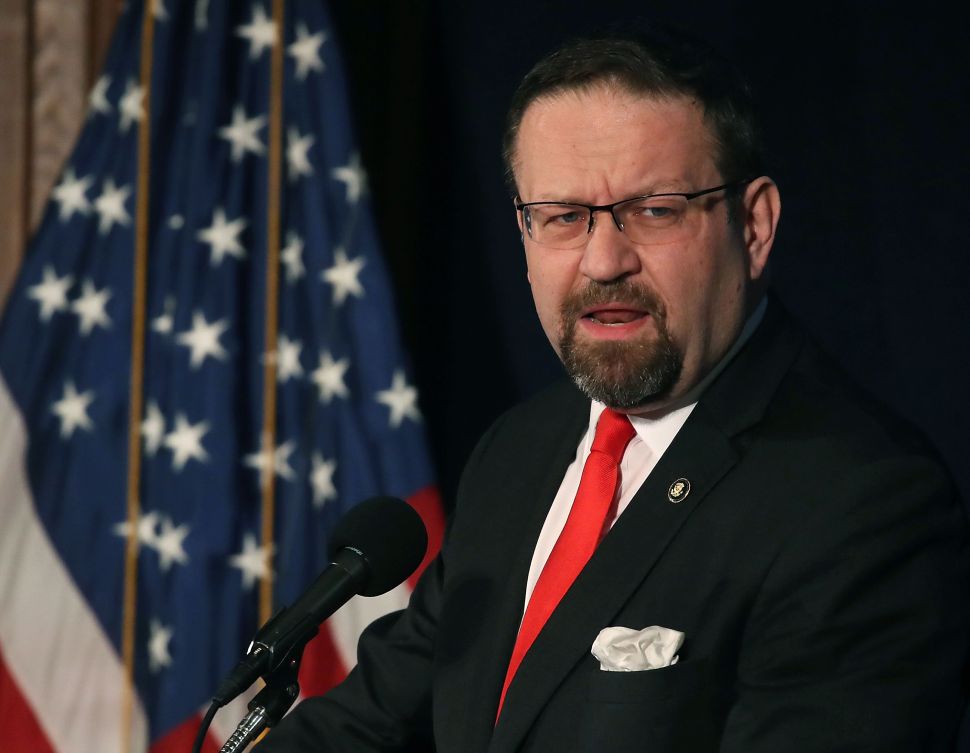 Former Trump aide Sebastian Gorka has endorsed John McCann for the Republican nomination for Congress in New Jersey's 5th district.
"John has been a loyal supporter of our president from the beginning—committed to enacting our 'America First' agenda," Gorka said in a statement. "We need fighters like John in Congress to go to work with President Trump and vote on behalf of the American people. For far too long Washington has forgotten the men and women that are our nation. With citizen-politicians like John McCann we can finally 'drain the swamp.'"
McCann is taking on former Bogota mayor Steve Lonegan in the GOP primary, with the winner facing Democratic Rep. Josh Gottheimer in November's general election.
During the 2016 election, Lonegan was one of Trump's loudest critics in New Jersey. He was the state chairman for Texas Sen. Ted Cruz's presidential campaign and called on top party officials to "unbind" delegates to the Republican National Convention so that they could "vote their conscience." That plan could have deprived Trump of the nomination. Now, Lonegan bills himself as a Trump supporter.
For his part, Trump once called Lonegan a "loser."
Gorka worked in the White House as a deputy assistant to Trump for six months before leaving in August shortly after former White House chief strategist Steve Bannon departed.
"It's an incredible honor to have the support and endorsement of Dr. Gorka—a champion for the American people," McCann said in a statement. "I have long admired Dr. Gorka and his passionate dedication to Making America Great Again. I believe if we fight and never give up on our 'America First' agenda we can Make America Great Again, and once achieved, Keep America Great."
Mike Proto, Lonegan's campaign manager, dismissed the Gorka endorsement as meaningless.
"While Steve Lonegan gets endorsements from major political figures like Ted Cruz, Rand Paul, Steve Forbes and every legislator that matters in the 5th district, John McCann gets endorsements from Trump Administration castoffs," Proto said in a statement. "What's next, an endorsement from Omarosa?"
Update (2:54 p.m.): This story has been updated to include a statement from Lonegan's campaign.