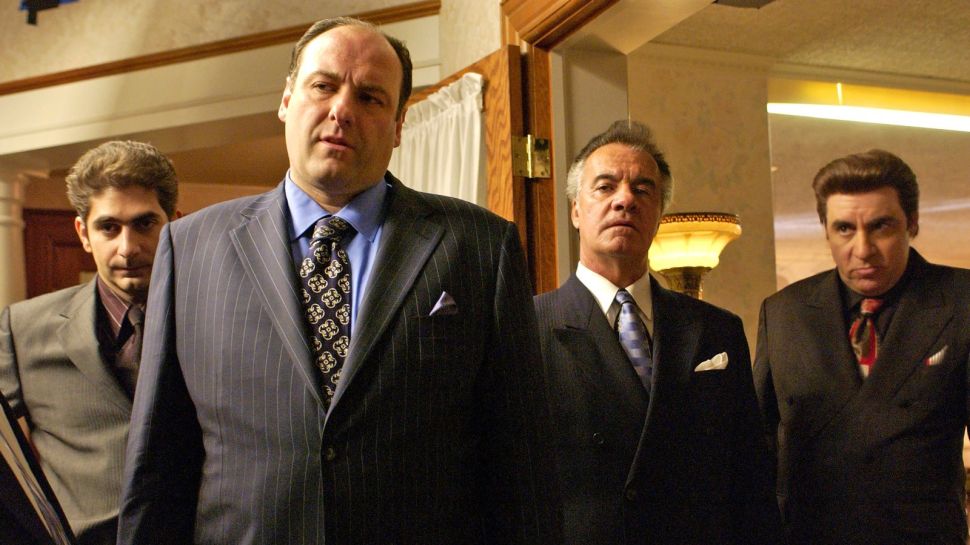 The Bada Bing! may be open for business once more.
According to Deadline, The Sopranos creator David Chase has just sold a screenplay to Time Warner's New Line division (which just recently put out the mega-hit It) for a prequel movie set before the iconic series. The film takes place in Newark, New Jersey, during the 1960s and focuses on the mounting tensions between the African-American and Italian gangs.
And yes, before you ask, some of The Sopranos' most notable figures will be making appearances.
No specifics just yet, but given the time period, fans can likely expect Tony Soprano's father, Giovanni "Johnny Boy" and his wife, Livia, who fans came to know and loathe during the regular series. Tony's uncle Junior is a safe bet to pop up as well, though nothing is confirmed at this time.
Though we may not agree, The Sopranos is considered by many to be the greatest television show of all time.
During its 1999 to 2007 run, it redefined the small screen medium's capabilities and practically birthed the serialized drama, not to mention audience's obsession with anti-heroes. Without Tony Soprano, there is no Don Draper or Walter White (man, these writers love alliteration). A whopping 21 Primetime Emmys and five Golden Globe Awards back up its case as the marquee drama of television.
Chase wrote the script with Lawrence Konner, who has been working in television since the '70s and who also contributed to the original series. Chase will serve as producer and will have a role in selecting a director.
"David is a masterful storyteller and we, along with our colleagues at HBO, are thrilled that he has decided to revisit, and enlarge, the Soprano universe in a feature film," Warner Bros. Pictures Group chairman Toby Emmerich said.
No word yet on when audiences might be able to catch their first glimpse of the prequel in theaters.