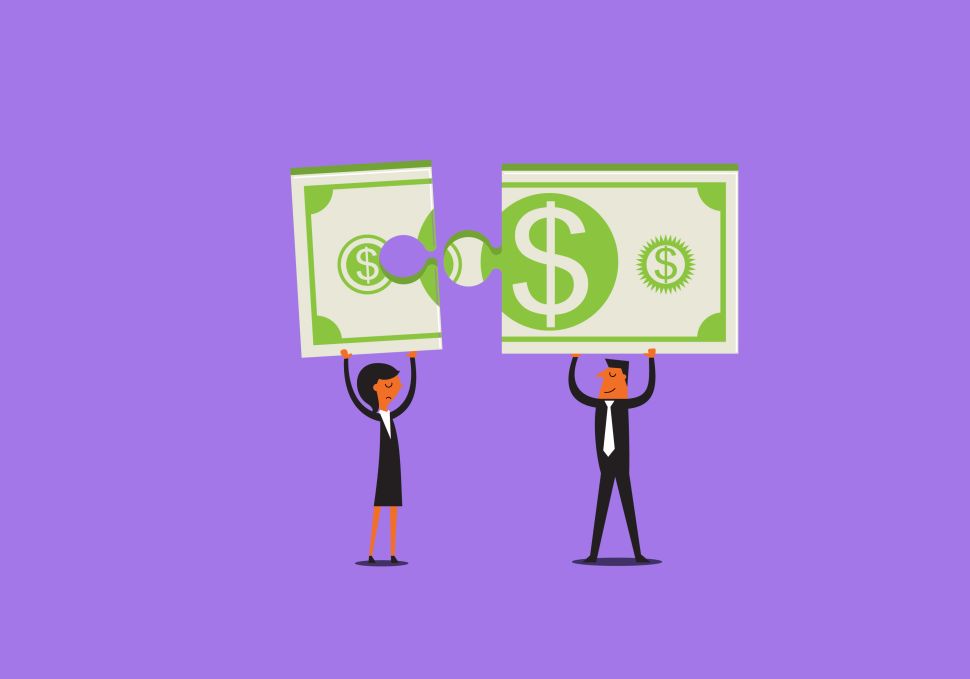 Tech's gender gap is especially wide for women seeking venture capital funding.
According to data firm Pitchbook, women earned $1.46 billion in VC funding in 2016 (the last year statistics were available). By contrast, male-led companies received $58.2 billion in investments.
A new study from researchers at Sweden's Lulea University of Technology provides more details abut the unconscious bias that leads to this large funding gap—and whether VC fears are backed up by facts.
The findings were published in the Harvard Business Review.
The team examined 126 venture capital applications which were submitted to 11 Swedish VCs—four women and seven men.
Sweden has many gender problems in common with the U.S. While the country is ranked number one on the EU Gender Equality Index, women own only one-third of businesses and earn only seven percent of VC funding.
Each of the VCs relied solely on written materials for their analysis. They knew the gender breakdown of the founders (43 percent women-led companies vs. 57 percent male-owned) but did not hear oral pitches from any of them.
The researchers then interviewed the VCs for roughly 90 minutes to get their perspectives on the pitches and entrepreneurs.
The study found that both male and female VCs have preconcieved notions about founders based on gender. These notions were split into four categories.
Risk Taking
Female founders were cautious, risk-averse and reluctant to take on large financial obligations, according to the VCs. They don't fully commit to their businesses and thus can't be trusted with large sums of money.
"She is a typical woman, extremely risk-averse," one VC said.
"She is careful and has difficulties [making] the next step," another added.
Men, on the other hand, were ambitious risk takers willing to test their ideas. They should be given all the financial support they need.
"Driven, competent men take risks and manage to make it thrive," a VC said.
Willingness to Grow
The VCs believed that women were unwilling to grow their businesses, and thus any investments would be unprofitable.
Women typically run "hand-to-mouth enterprises," one VC said.
"She is extremely cost aware—that is not how you grow a company," another chimed in.
But men were (again) ambitious, willing to grow and in need of financing.
"He is looking for a company to buy. That shows some guts to grow, which is typical male behavior," a VC said.
Resourcefulness
When women lacked resources or financial capital, VCs immediately wrote them off.
"She just talks a lot and wants to get her hands on the money," one VC said. "The question is if she can rely on her own abilities."
Men with financial difficulties, however, deserved forgiveness or a second chance because they were competent overall.
"He should keep his idea simple and get back to us later," a VC said. "We see his potential."
Performance
Women's ventures often underperform, according to the VCs. In fact, when a female-led business did well, they were surprised.
"She has zero understanding of running a business, but surprisingly it seems to go well anyway," a VC said.
By contrast, the VCs often defended men or found excuses when their businesses performed poorly. They simply trusted men more.
"He is on his way," one VC said.
"He is a bit hesitant about what to do, but with some help he will succeed," another said.
The Facts
None of these preconcieved notions about gender were actually supported by reality.
The research team examined the venture performance data for every entrepreneur the VCs evaluated. They took sales, investments, employment, production and other key indicators into account.
In evaluating the first category, researchers found that both male and female entrepreneurs exposed their businesses to the same amount of risks.
Male and female-led firms also grew at the same level, both in terms of headcount and scale of production.
Women took on resources at the same rate as men, including real estate, machinery, capital and finances.
And finally, women's ventures had the same return on investment as men's companies.
"These results show no statistically significant differences between women and men who apply for finance," the researchers wrote. "None of the beliefs VCs expressed about female versus male entrepreneurs could be backed up by data related to how ventures actually performed."
Here's hoping VCs take this as a lesson to treat all companies equally, no matter how their founders look.