The Swedish royal family isn't the most predictable bunch. Princess Sofia was a reality TV star who posed nude with a snake, much like Britney Spears, while Princess Victoria married her personal trainer. And who could forget Princess Madeleine? Formerly known as the party princess, she was a regular on the Stockholm nightclub circuit before reaching her current state of wedded bliss.
The princess was engaged to attorney Jonas Bergstrom—until he was caught cheating with a 21-year-old student during a ski trip. After their engagement ended, Princess Madeleine found love with New York-based banker Christopher O'Neill, who is notoriously devoted to his job.
Since Swedish royals are not allowed to hold jobs, O'Neill declined Swedish citizenship and turned down an official title so he could continue working in finance as a private citizen. Now, Princess Madeleine, O'Neill and their two children, Princess Leonore and Prince Nicolas, maintain a relatively quiet home life in Chelsea, London.
Princess Madeleine recently updated her Facebook status to announce that she's pregnant with the couple's third child. Royal watchers have been waiting patiently for the baby's arrival, which is expected sometime this month.
O'Neill's decision to lead a private life could impact his children's regal future. He recently spoke to Swedish newspaper KING, where he said for the first time that his four-year-old daughter Princess Leonore, will be attending school in London. While that might seem inconsequential, since the Swedish royals live there, it could lead to her losing the "princess" title she received when she was born.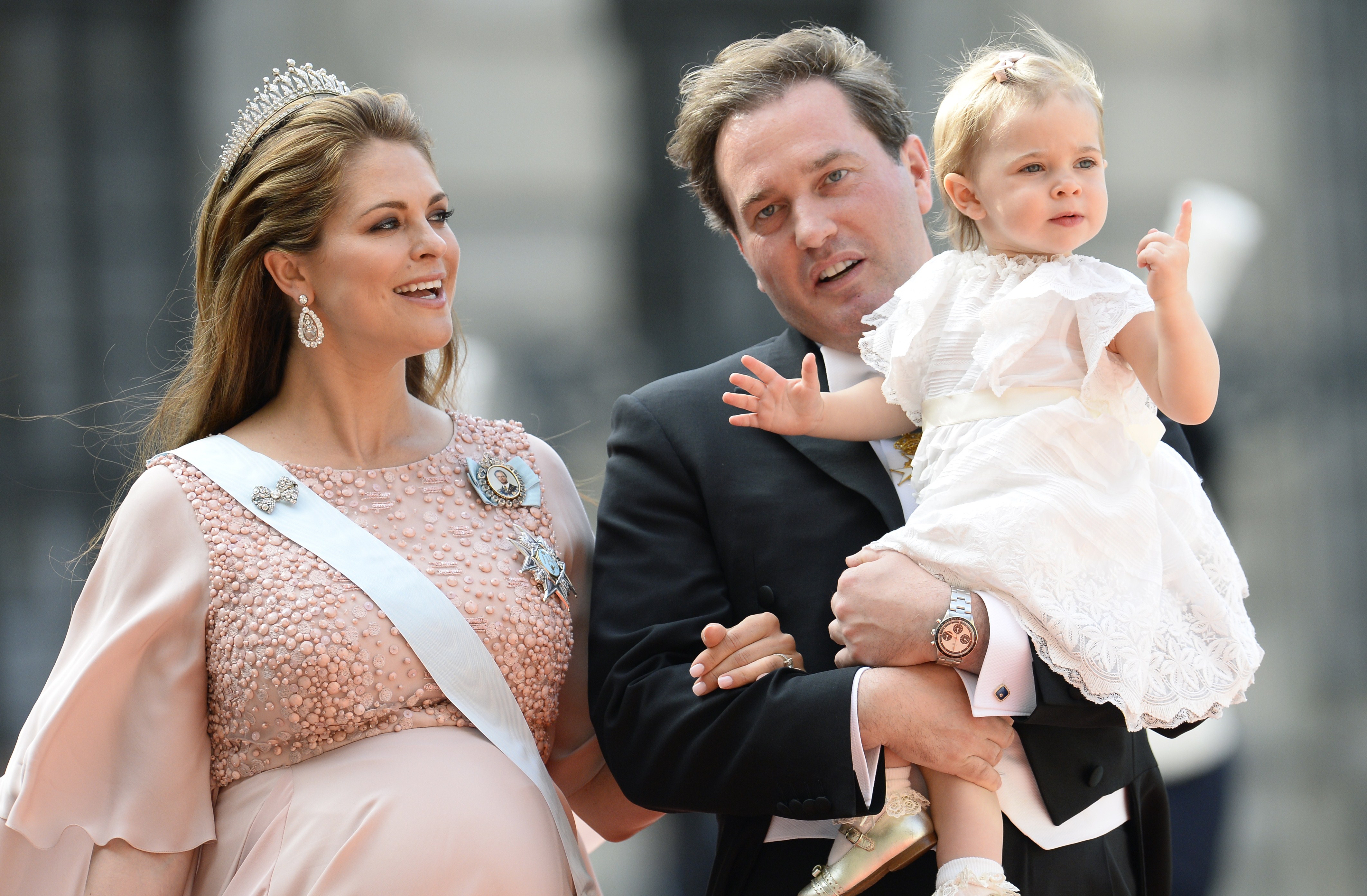 Historian Svante Lindqvist, a Marshal of the Realm to the Swedish Royal Court, told Swedish newspaper Expressen that Swedish royals are expected to go to school in Sweden, so they can master the Swedish language perfectly and, eventually, graduate there. If the young royals begin their schooling in London and continue their lives there, their titles could be revoked for breaking from tradition.
Or, their titles could be re-thought completely for the modern day, which wouldn't be entirely unexpected from these forward-thinking nobles. After all, the Swedish monarchy was the first to change its succession rites so the first-born child is heir to the throne, regardless of gender. The necessary change made Crown Princess Victoria first in line to the throne. Ideally, they would change these rules so the young Swedes could continue their quiet lives in London and decide if they want to return home when they're older.
"We take steps to prepare them for what we could call a completely normal life," O'Neill told KING in Swedish. In the interview, which was his second ever, he also revealed that his wife is a fan of The Crown and more importantly, Suits, which should make the upcoming royal wedding, which they'll certainly attend, interesting.