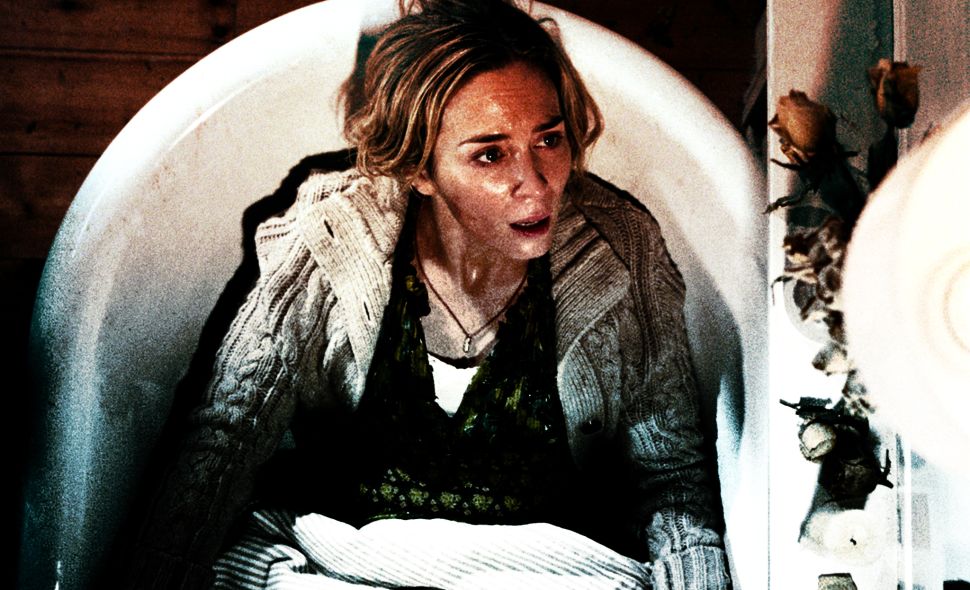 Keep your blockbuster tentpoles, $100 million summer reboots and hotly anticipated Christmas sequels; the 2018 South by Southwest film festival wants none of that.
No, the 25th anniversary of the annual movie lineup wants only to be a display case for some of the most interesting films made somewhat outside the rigid confines of Hollywood. A horror-thriller from real-life husband and wife John Krasinski and Emily Blunt? Check. An experimental flick that the major studios wouldn't touch with a 10-foot pole? You got it. A mainstream comedy about parents trying to prevent their kids from having sex on prom night? Oh yeah.
Here are five films to keep an eye on at SXSW 2018.
Thunder Road
https://www.youtube.com/watch?v=zXThAUVBGjE
Jim Cummings returns to the SXSW fold with his feature-length directorial debut, Thunder Road, based on his own acclaimed short film. That short, by the way, took home the Grand Jury Prize at Sundance, which is a pretty great foundation to be starting from.
Thunder Road was somehow filmed in a single shot and set at a funeral, proving to be one of the more challenging entries at this year's festival. By all accounts, this is going to be one delightfully odd ride.
A Quiet Place
Here's where we up the star power a bit.
John Krasinski directs and stars alongside Emily Blunt in this supernatural thriller about a family forced to remain soundless, lest they attract the attention of some mysterious evil force. The horror genre has quietly become Hollywood's most reliable profit-maker, and there's plenty of room to experiment with this movie's concept.
Krasinski's feature directorial debut, 2016's The Hollars, didn't quite connect with fans and critics, so here's to hoping the second time is the charm.
Blockers
After John Cena's scene-stealing turn in Amy Schumer's Trainwreck, we'll go to see him in just about anything.
Following in the footsteps of Bridesmaids and Sausage Party, Blockers is the next raunchy R-rated comedy to premiere at SXSW. Adding to the intrigue is director Kay Cannon, who makes her feature debut after penning the surprise breakout hit, Pitch Perfect.
Seriously, a film about attempting to prevent sex has never been so exciting.
The Bill Murray Stories: Life Lessons Learned From a Mythical Man?
https://www.youtube.com/watch?v=i9383Dl3aaU
Based on some of the legend's real-life tales, it's become a popular online trend to insert Bill Murray into any number of fantastical stories with the tagline, "No one will ever believe you." But where did this fad begin? Why is Murray such an inspiring figure in this regard? Did he really ride a children's bike through Wal-Mart? (Yes, he actually did.)
Director Tommy Avallone attempts to get to the bottom of it all in The Bill Murray Stories: Life Lessons Learned From a Mythical Man.
Support the Girls
Austin filmmaker Andrew Bujaski likes to make small and off-beat movies about niche topics. Enter Support the Girls, which follows a restaurant manager, played by Regina Hall, of a Hooters-style establishment as she attempts to raise money for a co-worker, but finds herself at odds with the restaurant's cruel owner.
Also starring Haley Lu Richardson and Dylan Gelula, Support the Girls could be a quirky win coming out of SXSW.
Wondering what to pack for SXSW? We've got you covered.