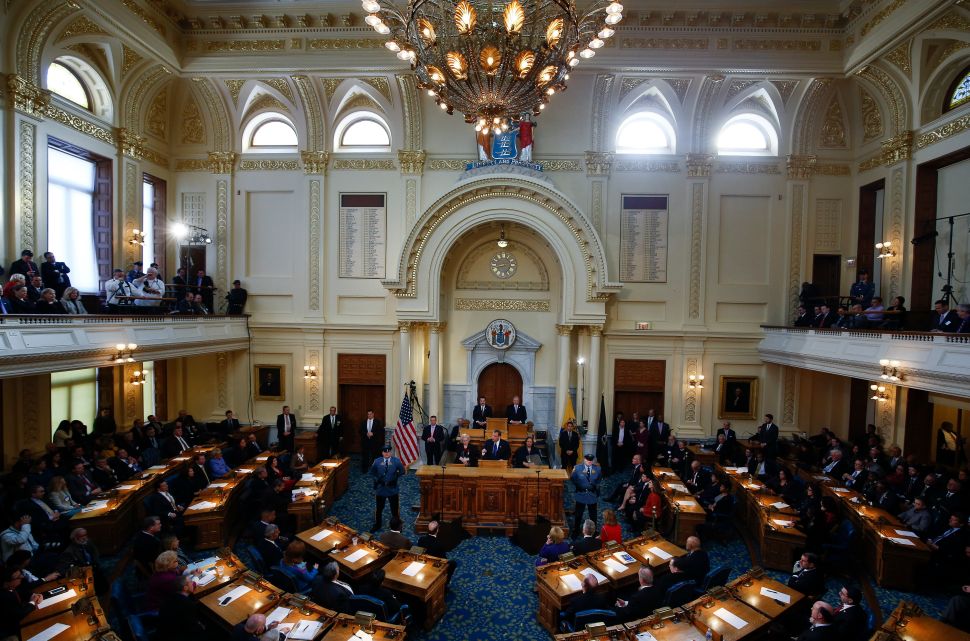 New Jersey Republicans were taxpayer protectors, while Democrats largely voted to increase government spending and business costs, according to a conservative advocacy group.
Americans for Prosperity-New Jersey released its "Taxpayer Scorecard" for the 2016-17 legislative session on Tuesday, grading state lawmakers based on how they voted on bills tracked by the group. Seventeen legislators—all Republicans—were dubbed "Champion of the Taxpayer," while 34 lawmakers—all Democrats—received the title of "Champion of Big Government."
The group opposed bills to hike the gasoline tax, raise the minimum wage and dole out tax subsidies, among others. It supported legislation requiring quarterly payments into the public pension fund, reforming sick leave payout policies and removing licensing requirements for certain businesses, among others.
"New Jersey has the highest taxes in the nation and a host of important fiscal challenges that need to be addressed," AFP-New Jersey State Director Erica Jedynak said in a statement. "If we're going to solve these problems, the people need to know what their legislators are up to in Trenton and this guide will help them do just that. We looked at the largest bills affecting taxes, as well as policies that put up barriers to opportunity for New Jerseyans to be able to go to work, provide for their families, and lead meaningful lives here."
Assemblyman Michael Patrick Carroll (R-Morris) earned the highest score of 115.4 percent, followed by Anthony Bucco (R-Morris), who received a 113.9 percent, and Assemblyman Jay Webber (R-Morris), who got a 110.5 percent. Webber is running for the Republican nomination for Congress in New Jersey's 11th district.
The lowest scorers were former Assemblywoman L. Grace Spencer, who received a -16.7 percent, Senate President Steve Sweeney (D-Gloucester), who scored a -14.7 percent, and Sen. Bob Smith (D-Middlesex), who got a -6.7 percent.
While Democrats by and large scored poorly, three of them—Sen. Jeff Van Drew (D-Cape May), Assemblyman Bob Andrzejczak (D-Cape May) and Assemblyman Bruce Land (D-Cumberland)—were considered "Taxpayer Neutral." Republican Senators Chris Brown (R-Atlantic), Steve Oroho (R-Sussex) and Bob Singer (R-Ocean) were designated "Ally of Big Government."
Lawmakers received a point for voting in favor of AFP-New Jersey's position, with an additional half-point awarded for sponsoring bills the group liked. Legislators lost a half-point by sponsoring what the group considered bad bills. A lawmaker's earned points were then divided by the total votes each member took on the group's priority bills.