Taylor Swift's management company has finally responded to a $1.08 million civil suit involving a real estate sales commission filed by Douglas Elliman.
The Reputation singer's Firefly Entertainment filed a motion to dismiss the entirety of the lawsuit, on the grounds that the brokerage was barely involved in the transaction. The legal jargon does not, sadly, use any tempting puns like "Shake it Off" or "Bad Blood."
In January, Douglas Elliman alleged that it was cut out of an owed commission on Swift's purchase of an $18 million townhouse at 153 Franklin Street. The lawsuit doesn't specifically name the pop star, but does identify three companies associated with her: Firefly Entertainment, 13 Management and Euro Tribeca.
The lawsuit claims Swift's team cut out broker Andrew Azoulay, despite a written declaration that he would exclusively represent Swift in the deal. Apparently, Swift's companies proceeded to buy the townhouse independently from Elliman, and the brokerage is now suing to collect its six percent commission.
Swift has acquired a significant amount of real estate on that very Tribeca street; in addition to the aforementioned townhouse, she also owns a duplex penthouse and an additional unit on a lower floor just next door, at 155 Franklin Street.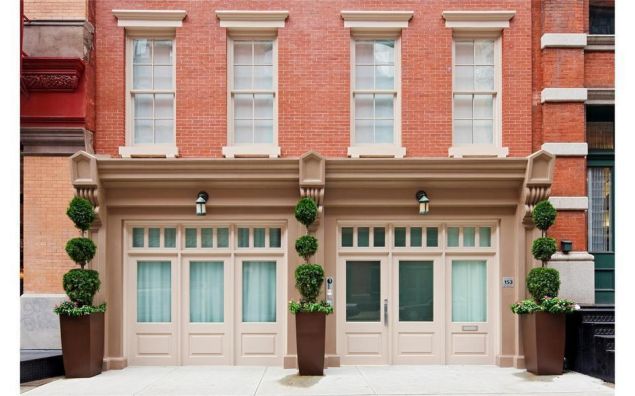 In the new court documents filed by Firefly Entertainment, obtained by The Blast, Swift's company claims this is just one of a "long line of lawsuits brought by Plaintiff Douglas Elliman seeking commissions for real estate transactions in which it had little or no involvement. In keeping with this pattern, through this action Douglas Elliman seeks more than a million dollars for a real estate transaction in which it does not claim to have played any material role."
It's not clear precisely what lawsuits Firefly Entertainment is referring to; the majority of the firm's recent litigation involves claims of brokerages trying to poach Elliman employees. Douglas Elliman told Observer via email that they do not comment on pending litigation.
Firefly Entertainment is alleging Azoulay simply organized one showing and information pertaining to the Tribeca townhouse—and nothing else. Douglas Elliman, on the other hand, claims to have introduced Swift's reps to the owners of the unlisted property at 153 Franklin, providing blueprints and measurements. They also contend that they offered information on how Swift could potentially connect the townhouse with her apartments in the adjacent 155 Franklin Street, in order to leave and enter with more privacy.
Swifties won't have to wait long to see what happens next in the pop star's legal battle. It appears that Douglas Elliman must file an amended complaint by March 27, and then Swift's companies' reply to that must be served by April 3.
Swift herself doesn't seem like she's too phased by any legal drama. She's currently on the West Coast, and was finally photographed in public with her boyfriend, British actor Joe Alwyn, this week. The generally private couple were spotted on a 90-minute hike in the Malibu Hills. Perhaps next, Swift will add on a Malibu beach home to her already massive real estate portfolio.