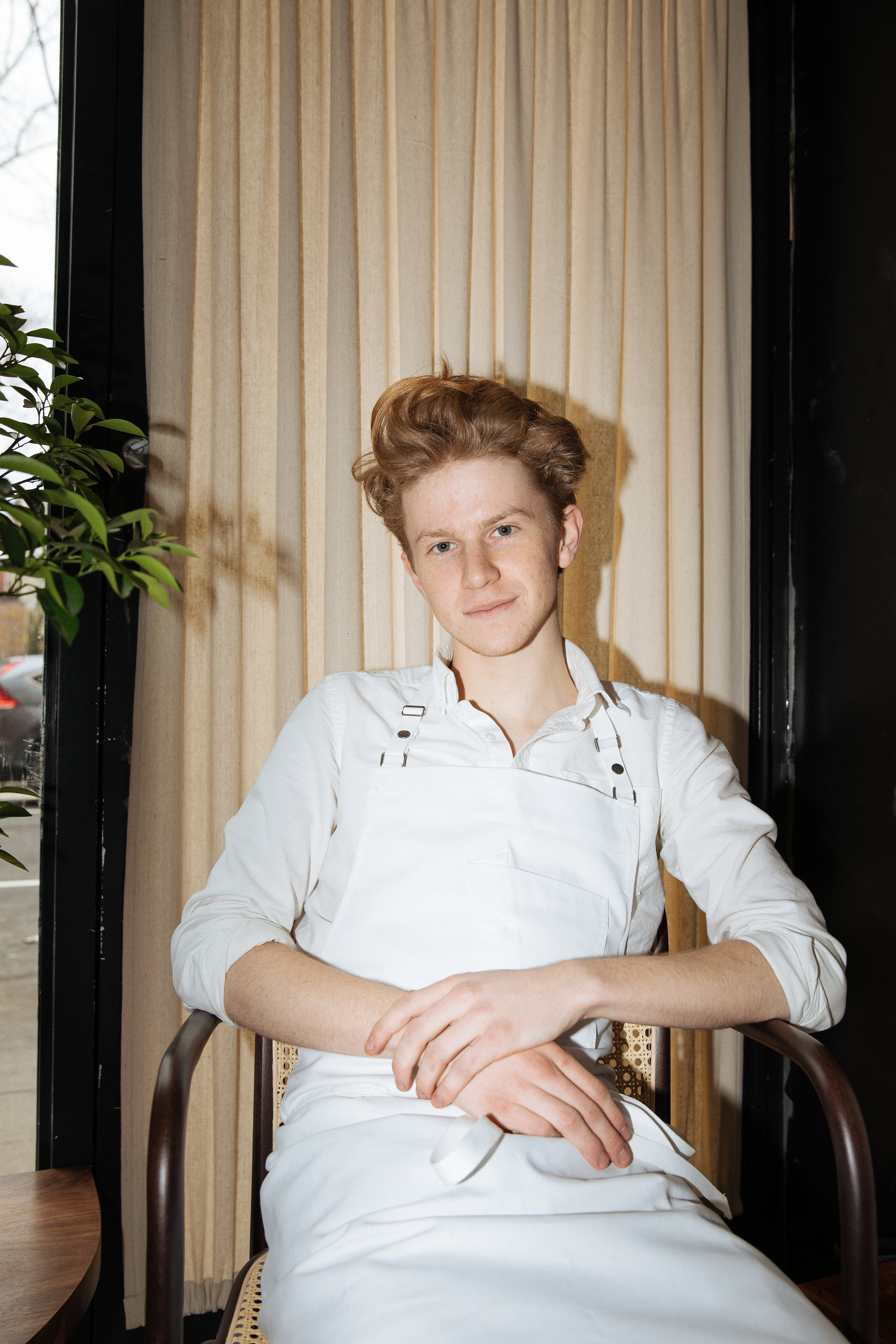 Quick question: When you were 19 years old, did you even know what a 12-course tasting menu was? Let alone, how the seasonal menu should be sourced, prepared, plated and served to 16 diners, in two seatings per night?
Flynn McGarry does. This trailblazing 19-year-old culinary wunderkind has already staged at Eleven Madison Park and Alinea, operated pop-up restaurants in New York, San Francisco, and Los Angeles. He was profiled in the The New Yorker at the age of 13, with a story entitled "Prodigy," and two years later The New York Times Magazine compared him favorably to other world-class chefs who started their careers at a young age, like René Redzepi of Noma. He was also the subject of a 2018 Sundance Film Festival debut, Chef Flynn; it also screened at SXSW in Austin this week.
Now, the teen serves as the executive chef of his own permanent Lower East Side restaurant project, Gem.
Ambitious young kitchen whizzes are just beginning to rise to food-world prominence. Take, for example, Jonah Reider, who hosted a haute cuisine supper club in his Columbia University dorm room and went on to launch Pith, a series of dinner parties at a Brooklyn townhouse that regularly sells out. In this pursuit, McGarry considers Generation Z's naiveté to be an asset rather than a liability; they're willing to adapt and change with the times. However, the teen chef does caution against the impulse to shake things up just for the sake of variety, praising the value of traditional training.
"The big thing—which I often have to remember myself—is to keep in mind that while [the new generation is] capable of changing the way the industry works, we still need to nail the basics. If you're gonna open a restaurant, you need to know how to cook," he explained to Observer. "People are starting to say 'Hey, maybe this younger generation of chefs sort of knows what they're talking about,' so we don't want to jeopardize that by jumping the gun."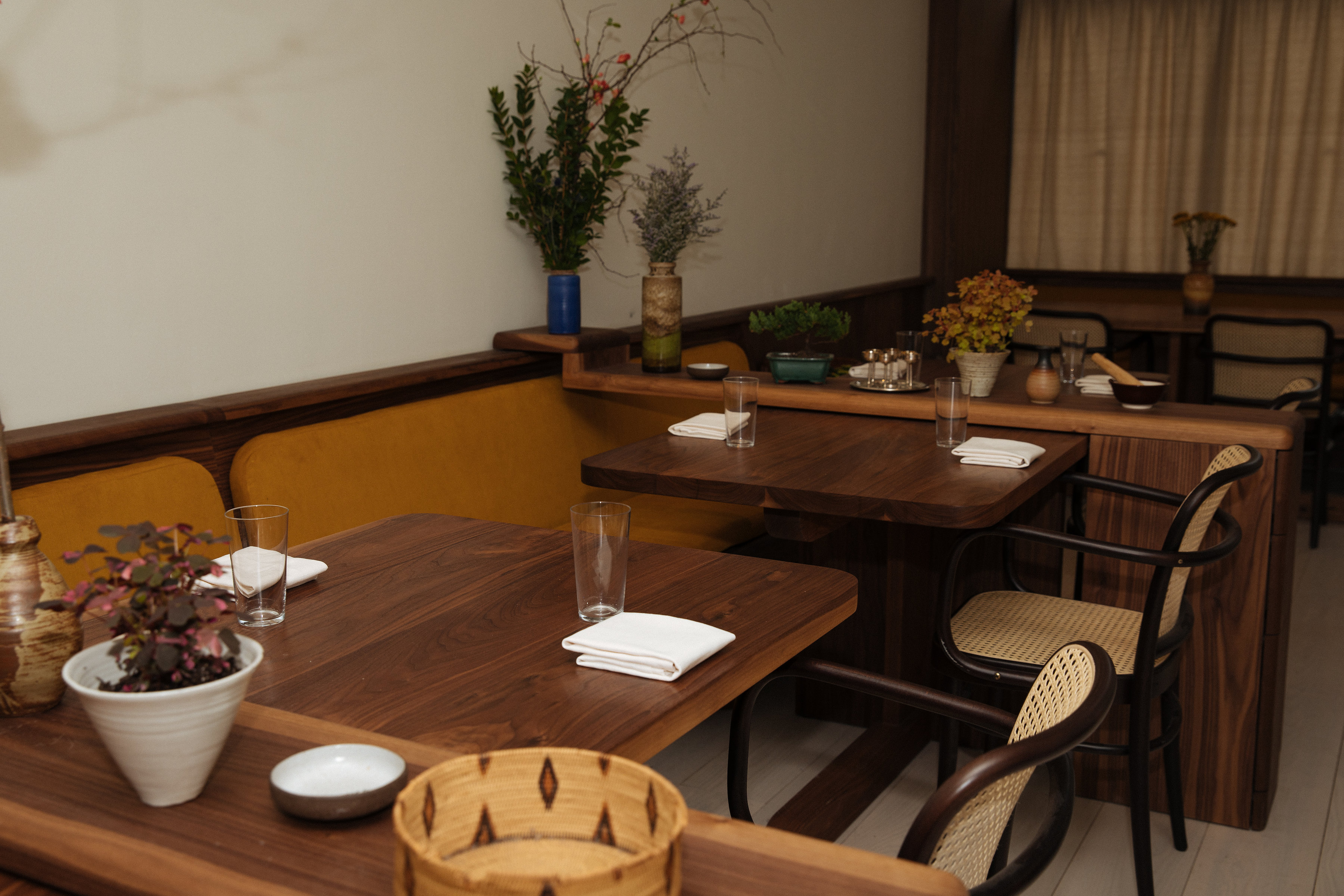 McGarry's own culinary background suggests that he undoubtedly knows his way around the kitchen; he began his journey in the kitchen at age eleven, when he cooked through Thomas Keller's The French Laundry Cookbook, the iconic tome packed with classic kitchen techniques. He went on to apprentice in kitchens shortly after that, first at Ray's in Los Angeles and later with Grant Achatz at Alinea, Daniel Humm at Eleven Madison Park and Ari Taymor of Los Angeles' erstwhile New American legend, Alma. McGarry speaks about his experiences with a refreshing thoughtfulness—and sense of maturity—that reflects his determination to continue growing as a chef and as an entrepreneur.
At Gem, the chef has put his keen sense of innovative thinking and respect for time-honored cooking techniques on full display. The restaurant's ethos centers around the idea of a relaxed dinner party, serving up both small plates and shared dishes, with optional wine pairings. An avid dinner party host, known for throwing at-home feasts for his friends, McGarry emphasizes the importance of simplicity. "Once you start to go too crazy, it starts to deter people. If I'm throwing a party at home, I'll make a salad, a pasta, roasted meat and some vegetables. I keep it simple, and a great party follows. That's [the philosophy] I'm following at Gem."
In pursuit of this goal, McGarry offers two contrasting dining experiences: the Living Room café, where guests can stop in during the day for coffee, tea and house-made pastries such as semolina apple Bundt cake and caramelized white chocolate blondies, and the Dining Room, a slightly more formal space where McGarry will serve a seasonal tasting menu featuring globally-influenced dishes with a touch of whimsy. These nightly meals, served from Tuesday through Saturday at 6 and 9 p.m., will feature grilled sunchokes with sunflower seeds and chili salsa, peanut "Ritz Cracker" sandwiches stuffed with foie gras and the communal Lamb Feast.
McGarry considers the latter—which is currently the final savory plate on the 12 to 15 course tasting menu at Gem—one of his personal favorites: "There's grilled lamb loin, there's braised lamb shank, there are homemade dinner rolls, there are roasted vegetables. You can really dig in and try different flavor combinations. It doesn't feel like a restaurant at all, but more like what I would serve at home."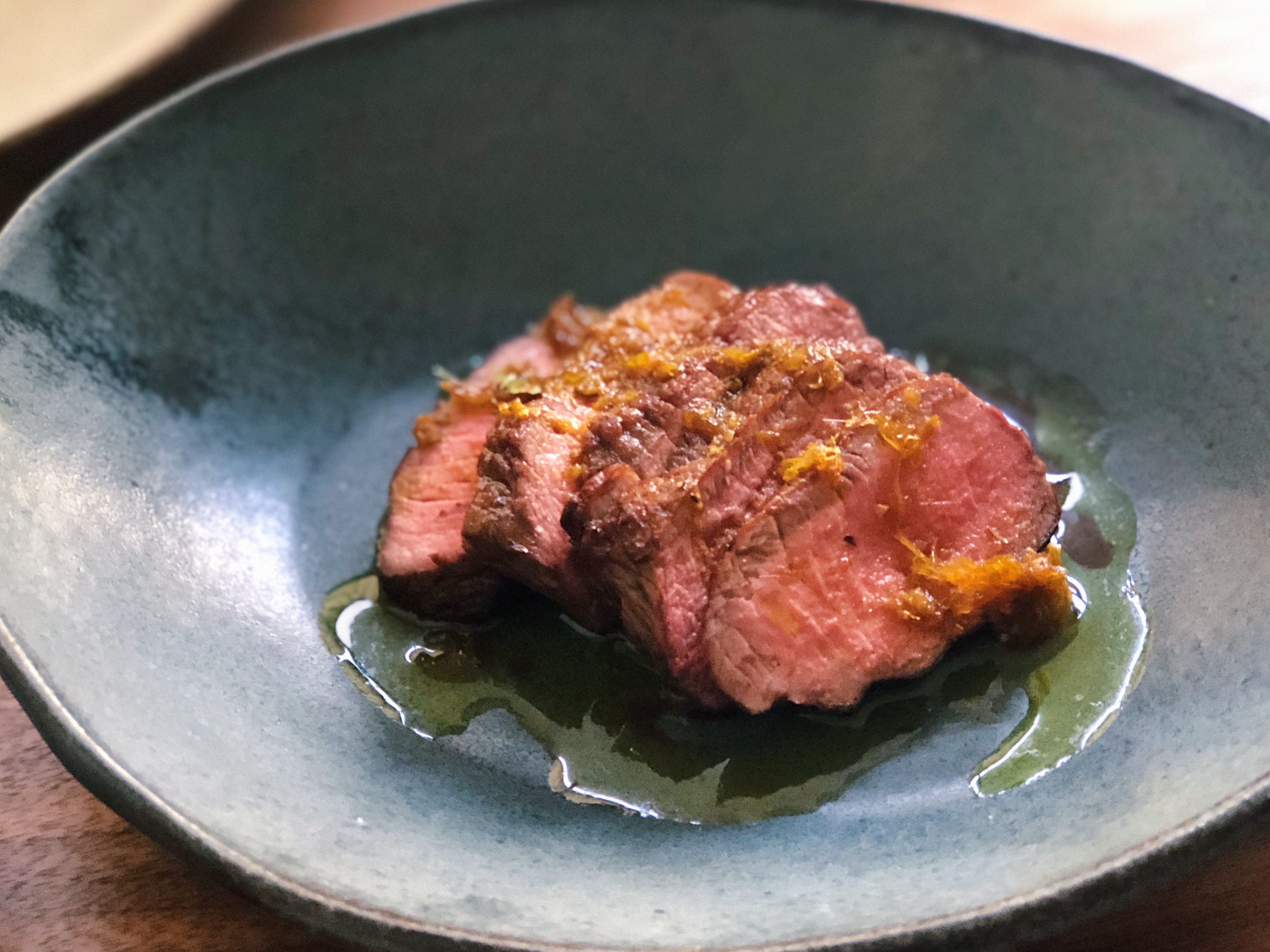 But, staying true to his Gen-Z roots—and in an attempt to stave off boredom—McGarry will present menu revamps a few times per year and will swap out specific dishes as needed. "Making regular changes keeps things exciting for us, too. If I'm cooking the exact same thing every single day, it'll start to taste worse and worse because I'm not being challenged."
While pop-ups like the NYC version of his Eureka tasting concept, that hung around from 2015 to 2016, honed McGarry's leadership skills in the kitchen, he wisely sought out advisors before launching this permanent endeavor. Investors provided the seed money for Gem, and when it came time to choose a general manager to help him shape the restaurant, McGarry selected Quinn McCann, an alum of Eleven Madison Park and Betony. McCann also serves as Gem's wine director, which is pretty helpful, considering McGarry is still under the legal drinking age. "I met Quinn through former co-workers, and he's an amazing wine director who I trust completely. In most restaurants, the chef doesn't do the wine selection, so having Quinn take care of that for Gem would make sense," he pointed out.
Of all the "grown-up" advisors who weigh in on McGarry's culinary efforts, he still values the advice of his parents, Meg and Will McGarry, above all others. "My parents are artists, so I don't really go to them for business advice. But they obviously know me very well and are probably the best people to put me in check when I'm trying to do too much or get too crazy. They encourage me to calm down and take my time, which I need to hear sometimes."  
Given the positive critical response to Gem and McGarry's rising culinary profile, this advice will surely stay relevant for years to come.