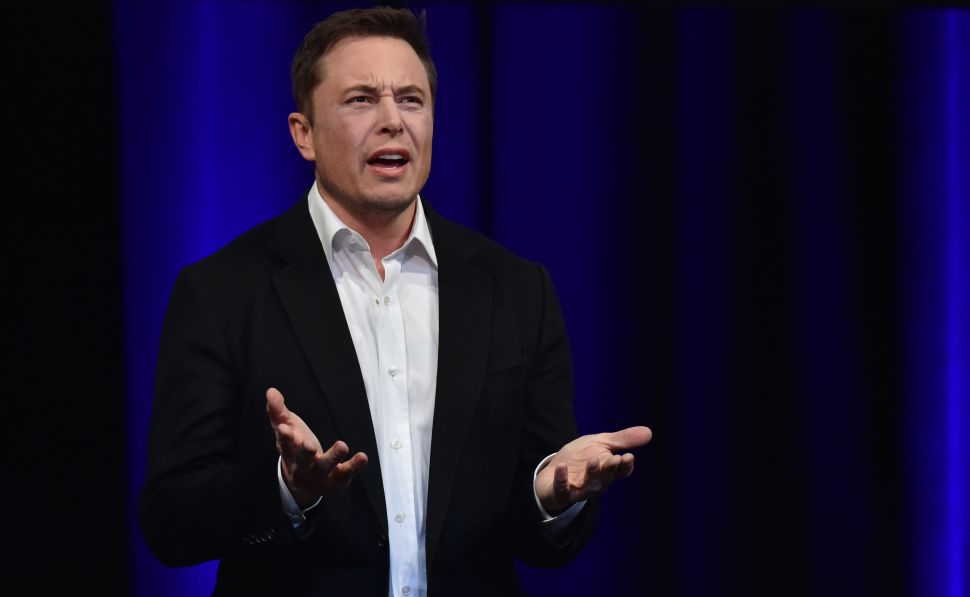 Tesla has a few hundred thousand units of its Model 3 car, the first affordable model Elon Musk envisioned for mass production, on its production order. But the company's struggling manufacturing line is beleaguered with one problem after another.
After pausing Model 3 production briefly for a manufacturing equipment upgrade earlier this week, several current and former Tesla employees told CNBC on Wednesday that the company was shipping a large number of flawed parts to its Fremont, Calif., factory for re-work, instead of scrapping them.
One current Tesla engineer estimated that 40 percent of the parts made or received at Tesla's factory are flawed, making it hard to hit production targets. Tesla aims to produce 2,500 units of the Model 3 per week by the end of this month and 5,000 units per week by the end of June, a target that's already been delayed twice.
Tesla denied allegations that the company reworks defective parts in its factory or have used refurnished parts in cars, although minor fixes usually happen due to its high quality standard.
"When vehicles are coming down an assembly line, we may see rework for paint or the need  to pull and install a new part because the existing one is faulty. But reworking a part in the facility is very unusual," Mark Gottfredson, a partner at Bain & Company who leads the firm's industrial goods and services practice, told Observer.
"Of course, this type of systematic rework could severely impact a company's production ramp up and ability to get a large number of cars out the door," he added.
"Our goal is to produce perfect cars for every customer," the company said in a statement. "Therefore, we review every vehicle for even the smallest refinement. We care about even the smallest imperfection like a slight paint gloss texture or a wheel alignment check. We then feed these improvements back to production in a pursuit of perfection."

On average, a Tesla car goes through more than 500 inspections and tests before reaching customers, a Tesla spokesperson told CNBC.
That perfectionism is not only causing challenges in raising production speed, but more importantly, putting the company's financials in danger.
Last year, Tesla spent $4 billion on Model 3 production and the development of a few new models. By the end of 2017, the company recorded a loss of $2.24 billion. Despite rising sales of Model S sedans and Model X SUVs which partly offset the spending, the 2017 loss still tripled the company's losses from 2016.
At its current pace of cash burning, Tesla will be out of cash by the third quarter of this year if it can't make enough Model 3 cars to generate revenue or raise more investments.
A few key financial executives have already abandoned ship. Last week, Tesla lost its chief accounting officer and corporate treasurer, following the exits of the chief financial officer last year and sales chief Jon McNeill last month.
In the last three months of 2017, Tesla shipped 1,550 Model 3 units, missing estimates by nearly half.
Tesla didn't respond to Observer's information request for the current Model 3 production volume. As of last month, Tesla was making 800 units per week. It has two weeks to triple that speed in order to meet the target.
Anxious Tesla enthusiasts may have to wait a bit longer. And fingers crossed that there are still Tesla cars available at $35,000 (the starting price for Model 3), even if the company doesn't weather the storm this time.