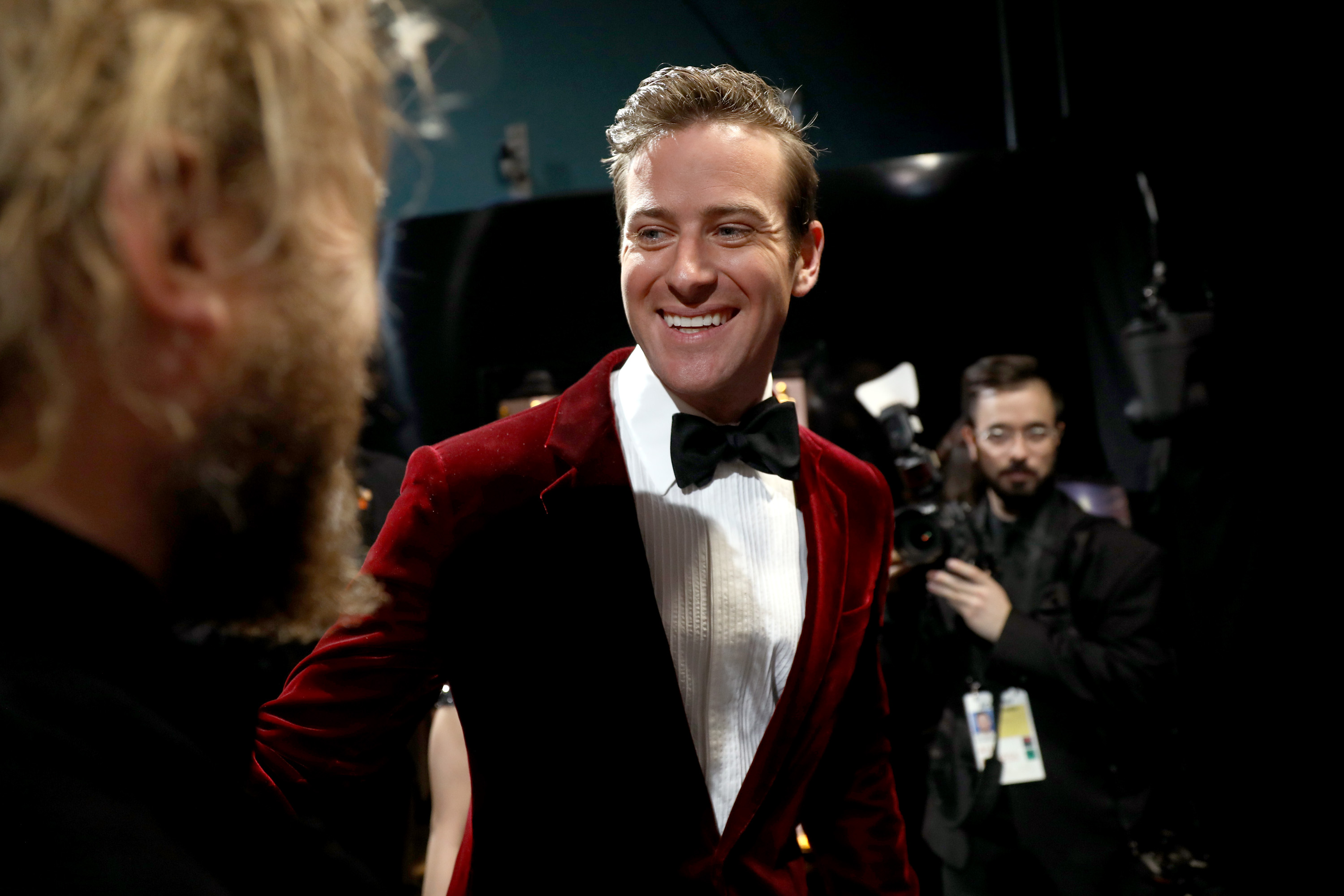 When it comes to personal style, Armie Hammer might be best known for his commitment to wearing Adidas tracksuits as often as possible. But his red carpet stylist, Ilaria Urbinati, deserves some credit, too.
She was the one who dressed him in a velvet blood red suit from Giorgio Armani at the Oscars and a black corduroy shawl collar tuxedo from Ralph Lauren to the Critic's Choice Awards. These slight but very smart sartorial tweaks are what place Urbinati—who also spruces up Dwayne Johnson, Donald Glover and Shailene Woodley—at number six on The Hollywood Reporter's list of The 25 Most Powerful Stylists in Hollywood in 2018.
Female stylists certainly stepped up to the plate this season, considering the challenge of an unofficial all-black dress code at the Golden Globes, in support of the #MeToo and Time's Up Movements, but the image creators who focus on men are having their own moment in the spotlight.
Which explains why THR highlighted seven additional stylists this year, choosing those who tend to Hollywood's leading actors and know better than to reach for a boring black suit. It's a slight increase from 2016 and 2017, when only five menswear stylists were honored. It goes to show that these individuals are helping to shape the conversation around male fashion, from formal tuxes on the red carpet to being snapped by the paparazzi while wearing a waist bag as a cross-body.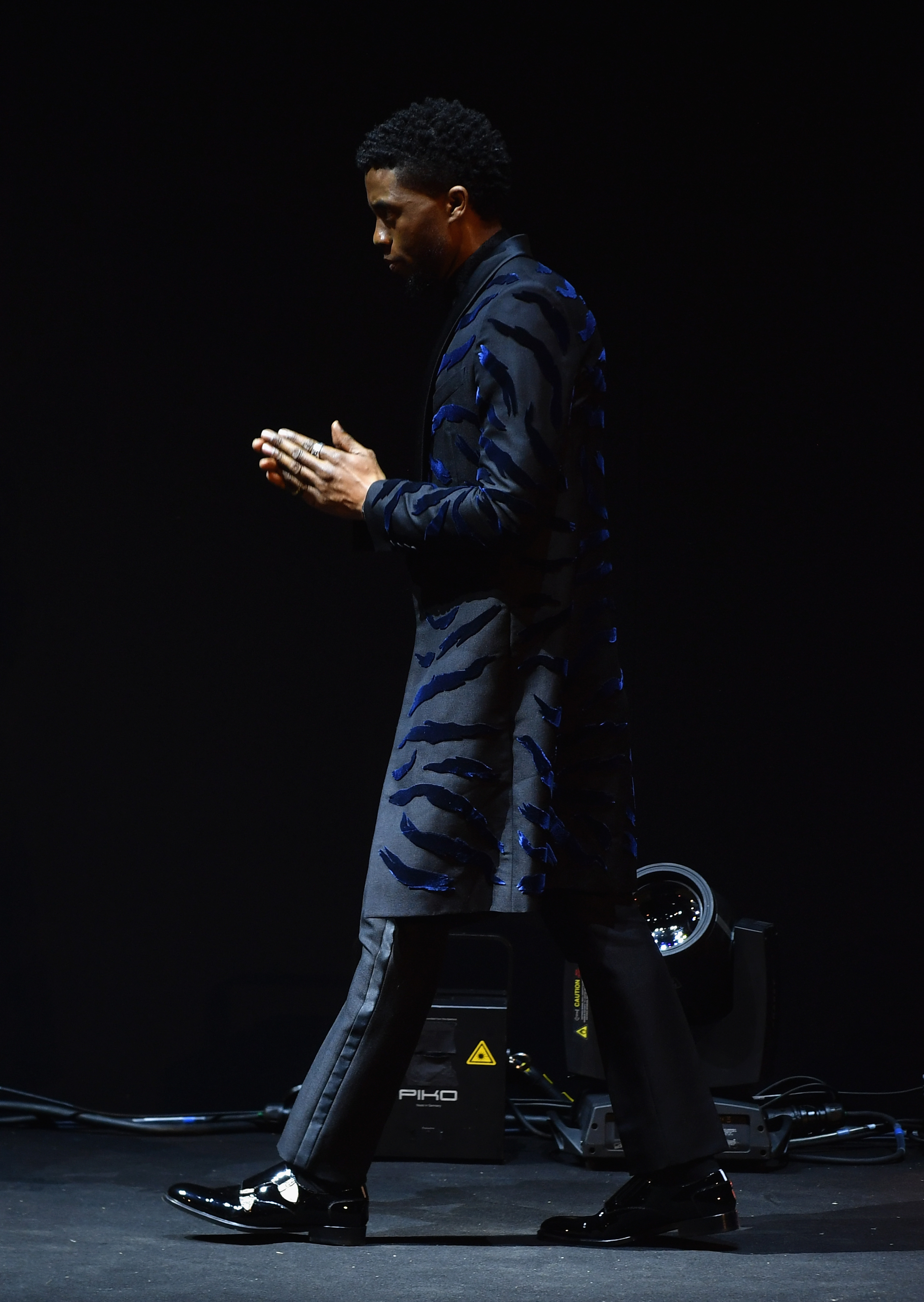 Ashley Weston made the cut this year and was even honored with one of the eight covers to celebrate the annual ranking. Photographed alongside her client, Black Panther's Chadwick Boseman, this behind-the-scenes Hollywood heavyweight is known for dressing her all-male roster in heavily embellished threads—without landing them on any worst-dressed lists.
Over the past few months, while promoting Black Panther, Boseman has worn a tiger print Givenchy coat with tails, a blue-on-blue polka dot Burberry suit jacket and a haute couture overcoat from Givenchy's Clare Waight Keller that had been regally anointed with sparkles tumbling from the shoulders and down the lapel. Her other clients get the creative treatment, too, including Darren Criss and Benj Pasek.
Boseman's co-star, Michael B. Jordan, turns to Jeff Kim for his biggest fashion moments. While it's clear that Jordan takes far more risks with casual outfits—a Calvin Klein sweater with two different colored arms, a bright turquoise bomber jacket and color-coordinated camel look, replete with a two-tone Prada overcoat and leather brogues from Christian Louboutin—the two have a clear formula for the red carpet. And that is to keep it simple with just a barely perceptible touch of flair. Often going for head-to-toe black, Kim will throw on a shirt with a golden-tipped collar or go for a subtle but lavish texture, like a Dolce & Gabbana brocade two-piece suit.
Academy Award winning director Jordan Peele, meanwhile, depends on Chris Horan to prepare him for the carpets and, according to THR the two are very deliberate with their choices—especially when it comes to Get Out themed accessories.
On Oscar night, Peele's snow white Calvin Klein tuxedo jacket was accented with a tiny lapel-pin that was more than just decoration. "We used artwork based off the film to make gold antlers that were dripping red enamel blood," Horan said. Perhaps it served as a good luck charm for the 39-year-old director who took home a statue that evening for Best Original Screenplay.
John Tan, who has been dressing Ansel Elgort, validated his spot when he paired a pale grey Tom Ford pinstriped suit with a matching turtleneck for the premiere of Baby Driver—in June. "I'd like to think Ansel, Tom Ford and I made that fashionable again," Tan told THR of the old school combination.
Other stylists who made the list include Michael Fisher, who got a nod for outfitting Adam Driver in all-black ensembles for the blowout Star Wars: The Last Jedi press tour, Ashley North who has been on contract with Kevin Hart for the last decade and Jeanne Yang, whose impressive roster includes Alexander Skarsgard, Jamie Dornan and Kumail Nanjiani.
And make sure to watch this space; with menswear poised to grow faster than womenswear over the next three years, there's no better time for men to take over the best-dressed category on the red carpet.