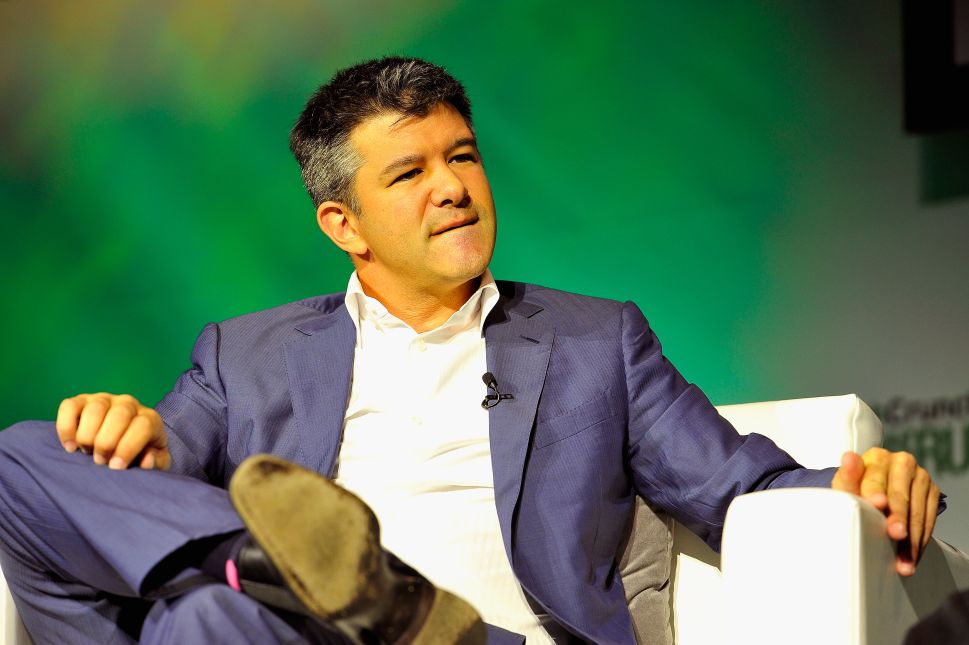 Travis Kalanick cut ties with Uber two months ago when he cashed out 29 percent of company stock to Uber's largest shareholder SoftBank for a whopping $1.4 billion. He has now decided what to do with this money—start a venture capital fund.
Or not quite decided. His new VC fund 10100, pronounced "ten-one-hundred," doesn't seem to be a well-formed plan just yet.
Kalanick didn't announce any partners, fundraising schedules or goals, like a mature VC fund would normally do. Little is known beyond the fund's one-page website, in which he said the the broad theme of 10100 will be "about large-scale job creation, with investments in real estate, e-commerce, and emerging innovation in China and India."
He added that the fund will also invest in nonprofits focused on education and the future of cities.
"Over the past few months, I've started thinking about what's next. I've begun making investments, joining boards, working with entrepreneurs and nonprofits," he wrote on the VC fund's one-page website. He then called 10100 "home to my passions, investments, ideas and big bets."
That's literally true. The name, 10100, comes from Kalanick's childhood home address in Northdridge, California, according to Bloomberg tech reporter Eric Newcomer.
Kalanick stepped down as Uber's CEO in June 2017 after a slew of company scandals—blamed on his poor leadership—had beleaguered Uber's revenue in 2016 and 2017 and ended with an ugly boardroom war with Uber's early investor Benchmark Capital.
However, he remained on Uber's board until the SoftBank deal came along.
In January, a SoftBank-led consortium sealed a deal to buy 18 percent of Uber and to make a fresh investment in the company with a $10 billion deal. As part of the deal, Kalanick agreed to cash out 29 percent of his Uber stock to reduce his ownership in the company from 10 percent to seven percent.
Kalanick hasn't responded to a request for comment by Observer.