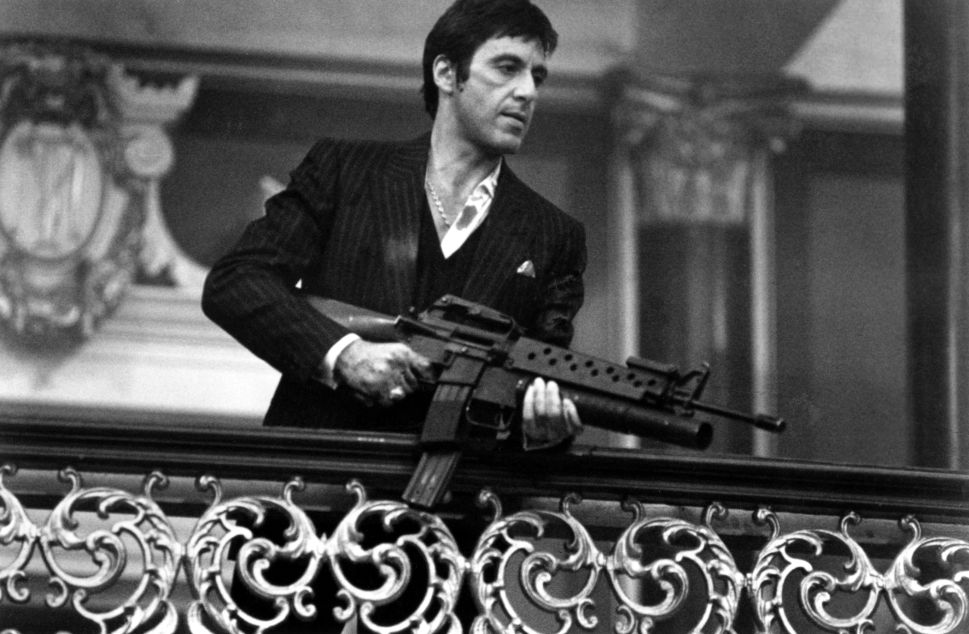 Audiences love a good reunion and the Tribeca Film Festival knows that, which is why this year's lineup features a couple all-star throwbacks and panel discussions.
The 17th annual lower Manhattan event has set Schindler's List (25th), In the Soup (25th) and Scarface (35th) as their reunion film screenings that also mark major anniversaries. After the screenings, fans will be treated to in-depth conversations with the films' directors and cast.
Steven Spielberg will join actors Liam Neeson, Sir Ben Kingsley and Embeth Davidtz. Scarface's Brian De Palma will reunite with Al Pacino and Michelle Pfeiffer. In the Soup, which will be debuting its 4K restoration, will see director Alexandre Rockwell joined by Steve Buscemi, Jennifer Beals, Sam Rockwell and cinematographer Phil Parmet.
Notable names set to participate in this year's Tribeca Talks lineup include Alec Baldwin, Edward Burns, Bradley Cooper, Claire Danes, Jamie Foxx, Lesli Linka Glatter, Spike Lee, John Legend, Nancy Meyers, Sarah Jessica Parker, Alexander Payne, Laura Poitras, Jason Reitman, and more. The festival will also reintroduce its Future of Film series with conversations around storytelling and technology with talks on AI, VR, blockchain, interactive storytelling and gaming.
"As we welcome new filmmakers to the Tribeca community, it is a great time to pause and take a look back at master filmmakers and some of their singular works that have changed filmmaking and influenced popular culture," Paula Weinstein, EVP of Tribeca Enterprises, said. "Our anniversary screenings and our talks allow a rare behind-the-scenes look at the creative process—be it director, actor, songwriter—we give our audiences a window into the thoughts and inspiration of the best story tellers working today."
"A key component of the creative community the festival fosters is celebrating and learning from some of the all-time greats in our industry," Cara Cusumano, Tribeca's director of programming, said. "Tribeca's talks and reunions expand the movies beyond the screen through these illuminating live events with some of today's most engaging cinematic voices."
More information about this year's festival lineup and talks is available here.