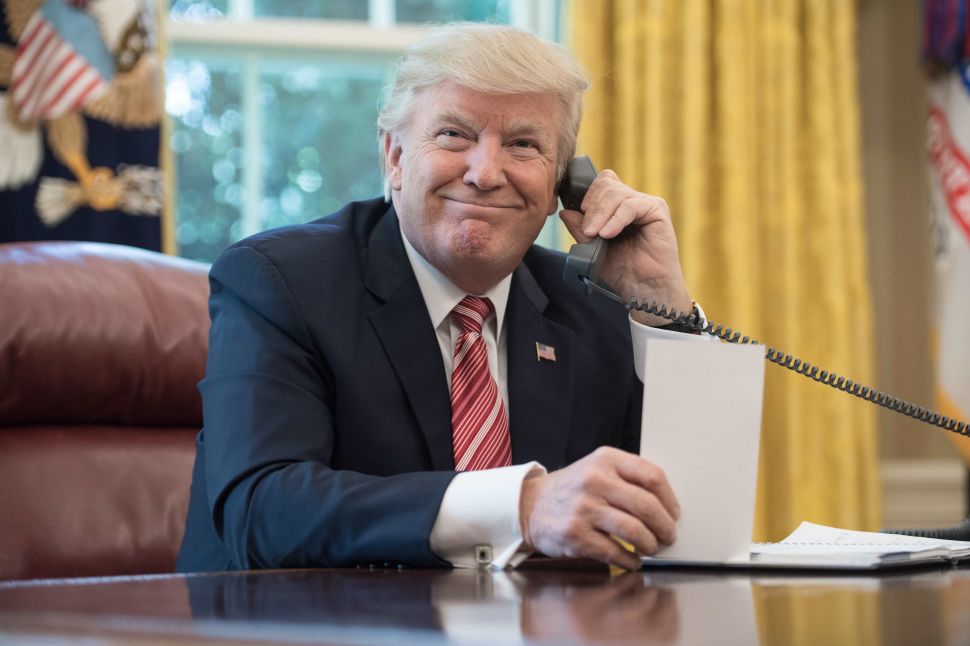 ABC's Roseanne revival proved to be a smashing success Tuesday night when it averaged more than 18 million live viewers, a truly staggering number in today's diminished broadcast viewing. The numbers were so eye-popping that they even caught the attention of President Donald Trump.
Creator, writer and star Roseanne Barr has been publicly open about her support of the Trump administration, a stance that has crossed over to her fictional character. After the droves and droves of viewers tuned in to see the hit show from the 1990s return, Trump gave Barr a call to congratulation her, according to The New York Times.  An anonymous source cited by the Times described Trump as "an obsessive about how TV shows perform," and was "enthralled" by the success of Roseanne.
Trump has previously tweeted about the ratings of Saturday Night Live and The Apprentice under Arnold Schwarzenegger, so his focus on pop culture isn't exactly a huge surprise.
White House press secretary Sarah Huckabee Sanders confirmed that Trump did in fact phone Barr to chat, though specific details of their conversation are unknown.
Since Trump's election, television networks have been struggling to produce content that appeals to his base, opting for several military and armed forces-themed series that have been met with mixed reactions and ratings. Piers Morgan pointed to "the enduring power of Trump" as the big factor behind Roseanne's ratings, but perhaps Trump supporters just want to be represented in a primetime lineup that is increasingly populated with left-leaning main characters. One has to wonder how Tim Allen's Last Man Standing would be faring today had it not been canceled last year.
According to a survey conducted by Morning Consult, just 36 percent of Republicans feel as though their political views are represented on television and 59 percent of Republicans surveyed said that they are more likely to watch Roseanne with the knowledge that the main character is a Trump supporter.
The Trump-centric first episode of Roseanne's return averaged a stellar 4.9 rating in the advertiser-friendly 18 to 49 demographic and 17.7 million live viewers overall. The Trump-free second episode reached even higher, scoring a 5.3 rating and 18.6 million viewers.
These numbers surpassed that of the show's 1997 series finale and more than doubled ABC's reported expectations. It was the best comedy premiere in three years.