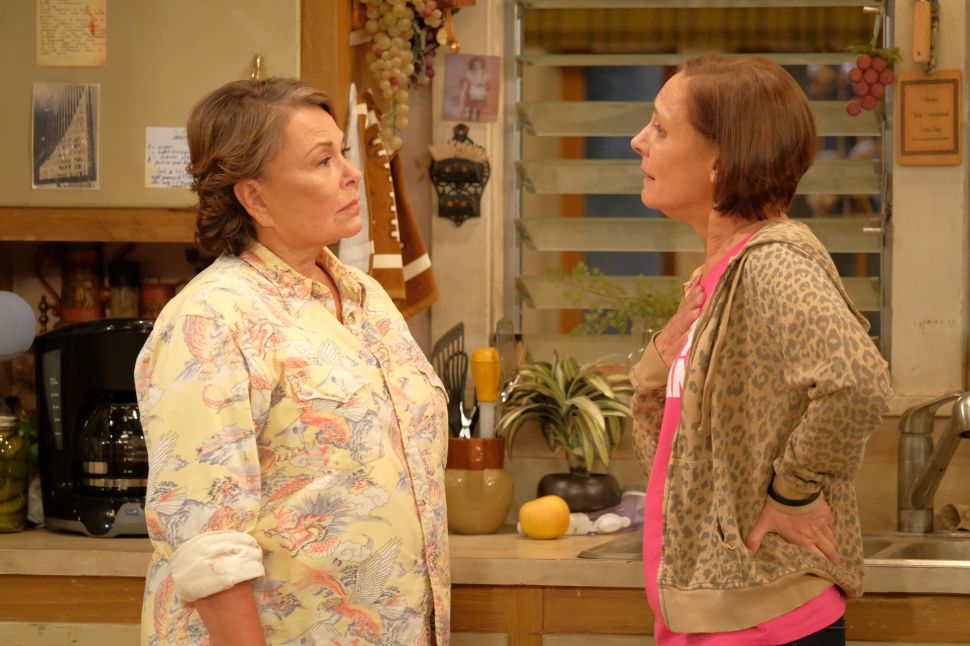 Vocal audiences may lament the television industry's reliance on revivals and reboots, but there's no debate that the strategy works. Netflix's Gilmore Girls was one of the most rapidly devoured offerings on the streamer's platform, and Fuller House may very well be their most popular show in the United States. NBC's Will and Grace returned last year and has averaged nearly six million live viewers in its comeback.
But ABC's Roseanne revival is television's biggest comedy premiere in more than three years thanks to Tuesday night's massive audience.
According to Nielsen data (per TheWrap), Roseanne scored a stellar 4.9 rating in the advertiser-friendly 18 to 49 demographic and 17.7 million live viewers overall. The second half-hour posted even bigger numbers with a 5.3 rating and 18.6 million overall viewers.
Wow.
For comparison, AMC's The Walking Dead routinely leads TV in the highly-coveted target demo with a 3.0-plus rating, and Game of Thrones set HBO records with 16.5 million viewers across all platforms with its season seven finale. Roseanne just blew both blockbusters out of the water.
Again, wow.
Unsurprisingly, ABC paced the field Tuesday night in the key demo, though CBS—routinely the most-watched network—edged out ABC in total viewers during primetime.
Per the outlet:
ABC was first in ratings with a 2.8 rating/11 share in the advertiser-coveted 18-49 demographic and second in total viewers with an average of 9.9 million, according to preliminary numbers. At 8, the premiere of the Roseanne revival earned a 4.9/21 and 17.7 million viewers. The second episode at 8:30 scored a 5.3/21 and 18.6 million viewers. At 9, Black-ish put up a 2.6/10 and 8.7 million viewers. At 9:30, the premiere of Splitting Up Together grabbed a 2.2/8 and 7.2 million viewers. At 10, For the People had a 1.1/4 and 3.9 million viewers.
This is a big win for broadcast, which has been struggling to garner mass-audiences as streaming and cord-cutting continue to eat into viewership. Roseanne was only ordered for a nine-episode revival, but an average of 18.1 million live viewers undoubedtly has ABC thinking more long-term now.
However, it's important to note that these revivals typically attract huge opening numbers before settling into smaller, yet still respectable ratings. Will and Grace grabbed almost 11 million viewers in its return debut before averaging about half of that for the remainder of the season.
Still, this is a reason to celebrate if you're a fan of the show as it is one of the most impressive premieres in recent memory.