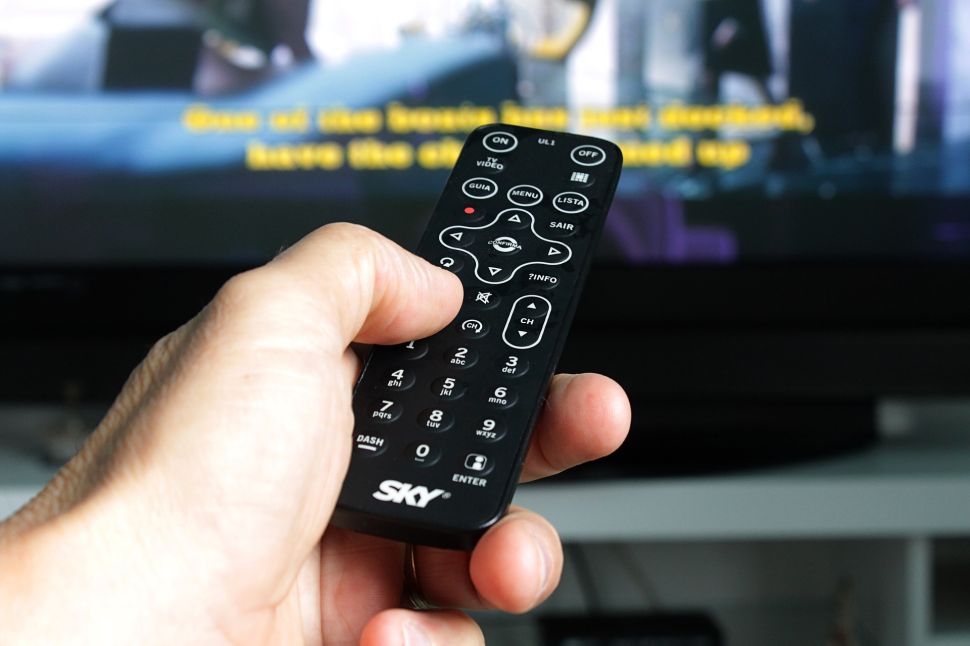 Earlier this week, The Hollywood Reporter introduced a television mock draft that raised the question: If you were launching your own network, cable channel or streamer and could cherry pick 25 currently airing shows as the foundation of your library, what would they be and in what order would you grab them?
It's a great question that breaks down the hierarchy of television's endless offerings and also matches up well with next month's NFL Draft.
Reading it inspired Observer to look at the question from a more behind-the-scenes, industry perspective. Beyond just what shows we'd poach to launch our own service, I began to wonder which showrunners and creators I'd want to enlist to develop content.
Now for those who don't know, a mock draft is a fun little experiment in which analysts will try to predict which teams will take which players in a sport's respective player draft. For example, the Cleveland Browns hold the No. 1 overall pick in next month's NFL draft, and their selection will have ripple effects on everything that follows.
Since I'm not competing against anyone in this experiment, this isn't technically a mock draft where high-value names will be off the board once my next "pick" comes around. I'm not crossing my fingers in the hopes that executive producer X will fall to me in the second round.
The purpose of this little experiment is to examine who are the most influential and successful tastemakers in TV at the moment based on ratings, buzz and awards contention.
The goal is simple: construct a diverse roster of talent that fulfills a new TV outlet's must-have requirements for success. You're going to need creative teams that have experience shepherding broad appeal hits, developing a comedy lineup, spearheading a few Emmy and Golden Globes contenders, etc. in order to carve out a niche and establish yourself.
With that in mind, here are the 10 content creators Observer would target when launching a new service.
1. David Benioff and D.B. Weiss (Game of Thrones)
Hey, just because it's obvious doesn't mean it isn't true.
Benioff and Weiss have developed what was previously seen as an unadaptable book series into HBO's most popular series of all time and one of the most-watched shows around the world. The season seven finale of Game of Thrones shattered HBO ratings records with more than 16 million viewers across all platforms, and the season as a whole was illegally downloaded more than one billion times.
The show has generated widespread acclaim, notching 38 Primetime Emmy Awards, including two Outstanding Drama trophies and four Golden Globe Best TV Series nods. All told, the duo has cultivated a worldwide audience and would be entrusted by our new service to oversee a mainstream broad-appeal genre hit that would ideally serve as our biggest money-maker.
Benioff and Weiss were recently tapped as writers/producers for a new series of Star Wars films, seemingly putting to bed their controversial GoT follow-up at HBO, the slave drama Confederate. The experience will further establish the pair's blockbuster bona fides, which will be put to good use at our new outlet.
Every network, cable channel and streamer is searching for the next Game of Thrones. Why not join the race with the creative team responsible?
2. Shonda Rhimes (Grey's Anatomy, Scandal, How to Get Away With Murder)
Remember, this is a fantasy mock draft, meaning Netflix's $100 million deal with Shonda Rhimes in real life does not preclude us from snagging her here in Make Believe Land.
Netflix (NFLX) happily handed Rhimes that lucrative deal because she is a rarity in today's splintered TV arena: a proven hit-maker.
In the 30 years prior to the current era of Peak TV, broadcast networks angled to produce shows for four to five seasons of at least 20 episodes with the hopes of hitting the magic 100-episode mark and earning juicy residuals off of syndication. Such a feat has become increasingly difficult in a television landscape that will support more than 500 scripted series in 2018.
However, Rhimes has the magic touch when it comes to popular longevity.
Grey's Anatomy (7.8 million live viewers) is currently in its 14th season, Scandal (5.6 million) just wrapped up its seven-season run, and How to Get Away with Murder (4.6 million) is virtually a lock to be picked up for a fifth season. In a real fake fantasy draft of creators and showrunners, Rhimes wouldn't make it out of the first round. But for our purposes, she's an absolute steal.
3. Donald Glover (Atlanta)
FX's Atlanta may not reel in droves of viewers (season two is currently averaging around 1.5 million viewers in Live+3 metrics), but it is arguably the most artistically creative show on television. We need prestige offerings in the cluttered battlefield of Peak TV, and the multi-talented mind of Glover's is a good bet.
The show's first season scored two Golden Globe Awards and two Emmy Awards, giving Glover the pedigree to create another surrealist niche attraction that appeals to critics and TV-lovers. The 34-year-old's rising profile would also give our service some buzz thanks to his Grammy-winning musical alter ego Childish Gambino and his upcoming role in Lucasfilm's Solo: A Star Wars Story.
Bottom line: Glover has reached the point where the entertainment industry is collectively waiting for what he'll do next. That's power.
4. Ryan Murphy (American Horror Story, 9-1-1, Glee, Feud)
Like Shonda Rhimes, Netflix snagged Ryan Murphy with a big bucks mega deal ($300 million) because he's proven himself to be a reliable hit-maker. He helped to reinvent the anthology genre (not to mention the cable ratings) with American Horror Story and American Crime Story. Feud was an Emmys darling last year, 9-1-1 is one of the biggest new series on television and Murphy's upcoming Netflix shows are already drawing interest.
Murphy has an eye for, well, eye-catching concepts that capture public attention.
He'd be in charge of developing content from a macro view and helping to shape our service's overall brand. He's also proven to be an impressive coach/godfather of talent, as his partner Brad Falchuck has proven. Hopefully, we'd get Falchuck as well in the deal.
5. Vince Gilligan and Peter Gould (Breaking Bad, Better Call Saul)
Do I really need to explain this one?
Breaking Bad is a pantheon show, one of the five best of all time. The series steadily built a greater audience throughout its run and still stands as one of streaming's most popular back catalogs. Shockingly, it's also the second-most profitable piece of entertainment Sony has ever created behind the original Spider-Man. Better Call Saul isn't quite the same mainstream phenomenon (season three averaged 1.6 million live viewers), but is still one of the top 10 or so best shows on television.
Gilligan and Gould are two of the most talented writers working right now. Wouldn't you like to see what they can do next?
6. Greg Berlanti (Arrow-verse)
Our new service needs content, obviously. The best way to quickly build up an attractive library is to hand the reins to the prolific uber-producer Greg Berlanti, who has his hands in a whopping 11 serries across the Arrow-verse, Riverdale, Blindspot and more. Berlanti's volume is a massively valuable asset that could enable us to hit the ground running with mini-franchises and a small-screen shared cinematic universe of some creation.
The Love, Simon director isn't known for developing awards contenders or massive ratings hits. But his steady consistency and devoted following would be a great support system for our fledgling service. If we could start snagging other smaller superhero properties for him to string together, like DC's Static, we'd be in good shape.
7. Tina Fey and Robert Carlock (30 Rock, Unbreakable Kimmy Schmidt)
Like I said, we need a comedy lineup, and Glover's hilarious yet experimental Atlanta isn't exactly a commercial option. Enter Tina Fey and Robert Carlock.
30 Rock is one of the 15 best sitcoms of all time, and Unbreakable Kimmy Schmidt has been chugging along nicely for three seasons now. Fey has transitioned easily from her sketch comedy days at SNL to more traditional series and has also emerged as one of this century's best comedic voices. Not only could she help develop original content, but our service would be thrilled if we could get her behind a desk for a late night format.
Think John Oliver's Last Week Tonight mixed with David Letterman's My Next Guest Needs No Introduction. Now that would be one hell of a nightly or weekly option that would generate immediate buzz and give our service a horse in the late-night race.
8. Michael Schur (Parks and Rec, Brooklyn Nine-Nine, The Good Place)
Words cannot express how much I love Michael Schur's comedies.
In addition to the above, Schur has also written for Saturday Night Live, The Office and produced Netflix's brilliant Master of None. While none of the comedies under his sound stewardship ever dominated primetime like Modern Family or The Big Bang Theory, many of them have emerged as smarter comedies with a lot more to say. There's brand value in that.
And that's what we're going for here, a distinct voice that mixes critical acclaim with viable repetitive cash flow (i.e. multiple seasons). Schur has demonstrated a consistent ability to craft small yet beloved sitcoms, and it's not like The Good Place (nearly four million live viewers) and Brooklyn Nine-Nine (1.7 million) are slouches in viewership.
The next great workplace and/or conceptual sitcom will arrive on our service!
9. Noah Hawley (Fargo, Legion)
Noah Hawley is a genius, even if the general public isn't quite aware of it just yet.
The first season of HBO's True Detective may have been the sexier crime anthology drama, but FX's Fargo has been consistently better and received endless Emmys and Golden Globes love. As far as miniseries go, you'd be hard-pressed to find a better one.
Legion may not garner big ratings (just two million viewers across all platforms for season one), but it has upended the superhero genre on television and blazed a new path forward. Hawley is an ambitious risk-taking content creator who is at the forefront on cable quality.
So it's no surprise that we look to draft the man for our own purposes. And, as luck would happen, his future is uncertain as Disney acquires 21st Century FOX (FOXA), and Hawley's contract runs out sometime this year. The real world is throwing our fantasy mock draft a bone.
10. Carlton Cuse (Lost, Bates Motel, Colony, The Strain, Jack Ryan)
Carlton Cuse is the Vince Carter of executive producers and showrunners; the reliable and consistent veteran who may not be splashy, but continues to get the job done. There's a reason ABC brought him in on a big-money deal to replace Shonda Rhimes.
Cuse can juggle several series at once and lead them to quality returns. His Pyscho prequel Bates Motel enjoyed a five-season run on A&E, USA Network's Colony is heading into its third season, and FX's The Strain wrapped up last year after four seasons.
Moving forward, he's got Jack Ryan starring John Krasinski coming to Amazon (AMZN). Cuse enjoys playing in different sandboxes, which will translate well to his new role at our shop where he'll serve as something akin to general counsel for the entire creative lineup.
Honorable Mentions: Sam Esmail (Mr. Robot), The Duplass Brothers (Room 104), Dan Fogelman (This Is Us), Lisa Joy and Jonathan Nolan (Westworld), Mike Jude (Silicon Valley), Alex Berg (Silicon Valley, Barry), David E. Kelley (Big Little Lies), Jenji Kohan (Orange is the New Black, Glow), Chuck Lorre (The Big Bang Theory), Bruce Miller (The Handmaid's Tale), Marti Noxon (UnReal), Jill Soloway (Transparent), Dick Wolf (Law & Order), Justin Roiland and Dan Harmon (Rick and Morty).