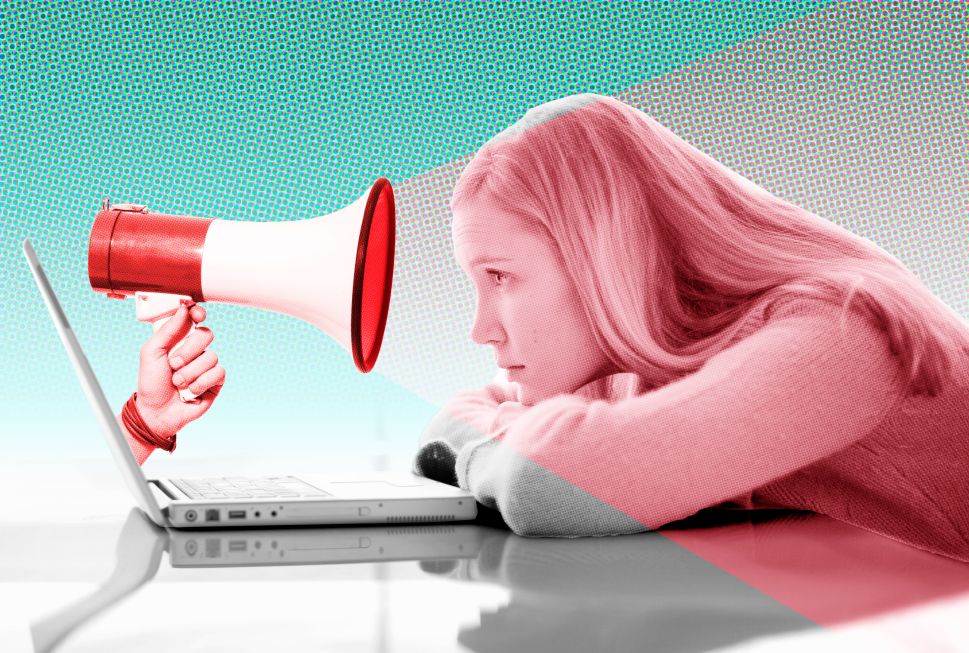 Twitter is facing some growing pains on its 12th birthday, especially among female users.
This week, Amnesty International released a report declaring the social network "a toxic place for women."
"The company's failure to meet its responsibilities regarding violence and abuse means that many women are no longer able to express themselves freely on the platform without fear of violence or abuse," Amnesty International said.
The human rights group conducted research on the site between December 2016 and March 2018, interviewing 86 women and non-binary individuals in the United States and United Kingdom about their experiences. The organization also conducted a separate survey of 1,100 British female Twitter users: 62 percent of them experienced abuse, while 78 percent said they didn't feel they could express their opinion without being trolled.
And a machine learning analysis further found that 2.9 percent of tweets directed at female Members of Parliament are abusive. Forty-five percent of those tweets were directed at one person—Diane Abbott, the first black female MP in U.K. history. (Coincidentally, Abbott said in the report that she rarely goes on Twitter anymore).
Given that about 500 million tweets are sent every day, it's clear that female users are facing a steady flow of abuse. But at least for now, it doesn't look like the site is doing much to stop it.
That's a problem, especially considering Twitter's responsibilities under the United Nations Guiding Principles on Business and Human Rights. These rules state that Twitter has an obligation to identify, prevent, address and account for human rights abuses on its site and protect users' freedom of expression.
Amnesty International met with Twitter in person three times to discuss these concerns, but the social network denied all requests for data on content moderation—it would only respond to general questions.
"While we deeply respect Amnesty International's mission and work around the world, we cannot help but feel disappointed at the tenor of the findings you have shared with us," Sinead McSweeney, Twitter's vice president of public policy and communications, wrote in an appendix letter. "Twitter is an open platform and often holds a mirror up to human behaviors—both the good and the bad. Twitter cannot delete hatred and prejudice from society, however we do remain committed every day to building on the major steps we have already taken to make Twitter safer."
To make its message clearer, Amnesty International projected abusive tweets onto Twitter's headquarters last night.
Many female users who spoke with Amnesty International love Twitter—but they don't love the violence, abuse and discrimination that comes with it. They expanded on these feelings in a series of first-person case studies.
"They will call white women a 'cunt' and they'll call me a 'n*gger cunt,'" black legal analyst Imani Gandy wrote. Whatever identity they can pick, they will pick it and use it against you."
"Twitter is the worst of the social media platforms, just because of the quickened and masked flow of abuse that happens," Guardian columnist Jessica Valenti added. "The abuse on Twitter feels like a constant stream."
"There's a link between the misogyny and abuse that women experience offline and online," First Minister of Scotland Nicola Sturgeon said in the report. "Social media is just a different way of committing these acts. Ultimately it's the misogyny lying behind it that is the problem. So, it's that we have to tackle, not just the means by which people are able to spread their hate and misogyny and abuse."
Indeed, it's hard to have a robust political discourse when people who disagree with you call you "ugly and fat with shit hair" or "a cuntish dick."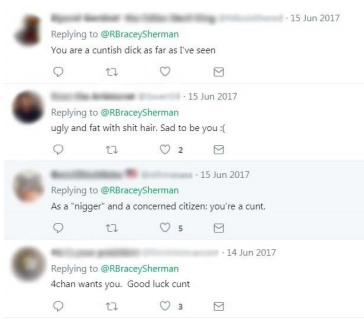 As Sturgeon said, this online violence can also have real world effects.
According to the National Network to End Domestic Violence, 85 percent of women are harassed online by a partner or ex-partner who also abuses them offline.
This problem isn't limited to women—according to YouGov, one in four trans people in the U.K. experience abuse online. And a Pew Research Center study found that 59 percent of black internet users and 48 percent of Hispanic internet users experience online harassment.
Many of the women in the survey said Twitter doesn't respond to reports of abuse—and when it does, the response is usually that the vitriol doesn't violate its terms of service.
That's an unacceptable failure on Twitter's part.
So Amnesty International is asking the company to publish meaningful data on violence and abuse, strengthen reporting mechanisms, provide more clarity about how abuse reports are handled and improve security and privacy features.
Let's hope that as the site marks its 12th birthday, it takes a long, hard look in the mirror and makes these much-needed changes.