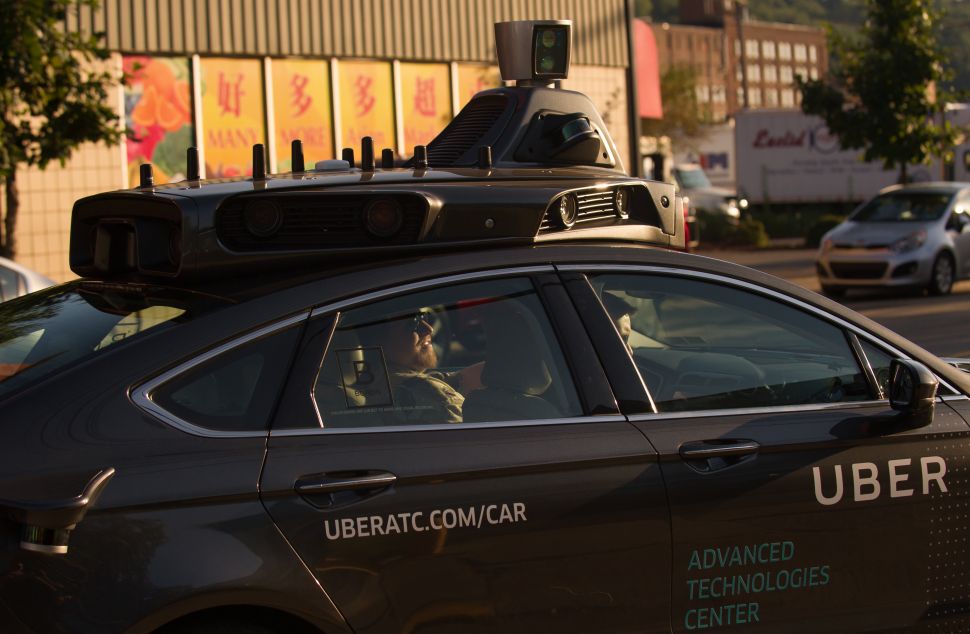 Uber is pumping the brakes on its self-driving car program after a tragic accident.
Early this morning, one of the company's autonomous vehicles struck and killed a pedestrian in Tempe, Arizona. This appears to be the first fatality associated with a driverless car.
The unidentified woman was walking on the street (not in the crosswalk) when she was struck. She was taken to the hospital and died from her injuries.
There was a safety driver behind the wheel of the car. It's not clear why the driver didn't disengage the car's self-driving function and stop or swerve to avoid the pedestrian.
Uber is aware of the incident and cooperating with the active investigation.
"Our hearts go out to the victim's family. We are fully cooperating with local authorities in their investigation of this incident," the company said in a statement.
As a result of the tragedy, Uber is temporarily halting all self-driving car tests. The company had been testing the technology in San Francisco, Pittsburgh, Phoenix and Toronto, as well as Tempe.
This incident will likely add fuel to a congressional push for tougher safety laws on self-driving vehicles.
A bill currently in the Senate would allow developers to test and market autonomous vehicles immediately, even though federal safety regulations haven't been written yet.
But several senators have raised concerns about autonomous technology failing. Self-driving vehicles from both GM and Google's Waymo have disengaged in recent years, though no one was hurt or killed.
This incident could validate their concerns and turn up the pressure on self-driving car companies that are intent on getting vehicles without steering wheels or pedals on the road.
Volvo also recently signed a deal to provide Uber with 24,000 self-driving cars. After today, the automaker may be rethinking that strategy.
"We are aware of this incident and our thoughts are with the family of the woman involved," Volvo told Observer in a statement.