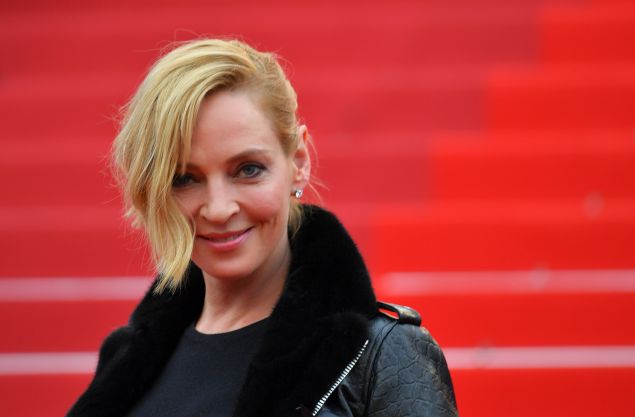 Uma Thurman might be leaving one of the most exclusive buildings in New York. The actress is reportedly thinking about listing her co-op at the River House, the very same co-op that famously refused entry to Joan Crawford and Diane Keaton, among others.
She bought the four-bedroom, four-bathroom unit at 435 East 52nd Street for precisely $10 million in November 2013. It was a major discount from the nearly $19 million the sellers, novelist Barbara Taylor Bradford and her filmmaker husband, Robert Bradford, were originally hoping for with the apartment.
Thurman, who told The New York Times that she didn't actually move into the apartment until nearly three years after she bought it, spent a significant amount of time (and money, we assume) on remodeling the abode. The prior listing photos depict a somewhat stuffy, traditional aesthetic, with a surplus of heavy, patterned fabrics, upholstery and rugs.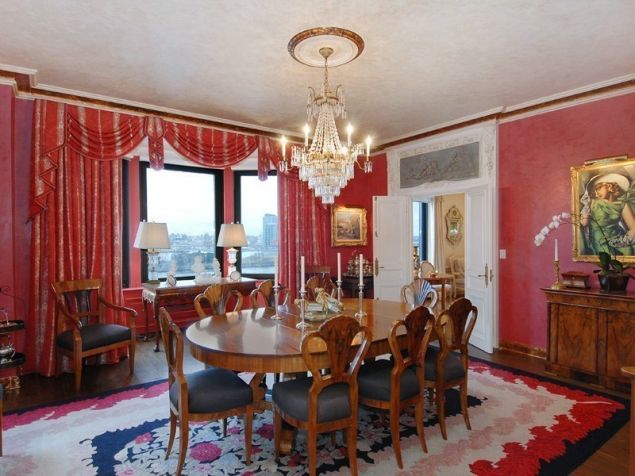 Thurman's real estate broker is her brother, Compass agent Kunsang Mipam Thurman. Compass told Observer via e-mail that the brokerage is unable to share any information or details on the status of the apartment.
But based on previous listings, it's clear that Thurman's 13-room home has lovely foundations, with two wood-burning fireplaces, views over the East River from bay windows, high ceilings and classic moldings throughout. According to the New York Post, the Academy Award nominee has been checking out apartments downtown, in Soho and Tribeca.
Thurman recently went public with her own experiences with Harvey Weinstein in a New York Times piece written by Maureen Dowd, in which the actress detailed alleged sexual assault by Weinstein. Thurman invited Dowd to her home for the interview, in which Dowd describes the "elegant apartment in River House" where Thurman "vaped tobacco, sipped white wine and fed empty pizza boxes into the fireplace," while sitting by a brown velvet couch near the fire.
At one time, the River House was so strict—snooty, some might say—that brokers were not allowed to use the building's name in the description of an apartment listing, and residents were not to mention the name in the press.
Thurman previously resided in a gorgeous Gramercy Park duplex at 1 Lexington Avenue, which came with a much-coveted key to the most exclusive park in New York. She sold that five-bedroom, 3.5-bathroom apartment for $6.61 million in November 2016, about a year after she moved into River House.
She's apparently been looking at apartments that aren't publicly listed, and we don't know just yet if there's an exact condo she's set on, or if she'll even decide to sell her River House unit. But there's no harm in looking around, and we can't fault Thurman for wanting to be in an area, and a building, with a bit more life to it.