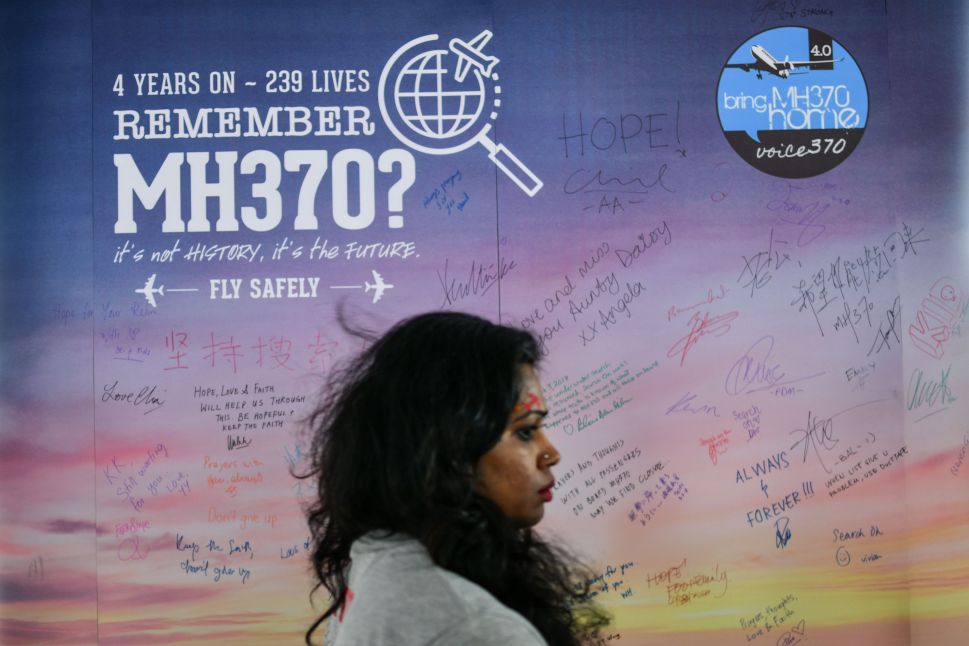 Exactly four years ago, the Malaysian Airlines aircraft MH370 vanished en route from Kuala Lumpur to Beijing with 239 passengers on board.
After a failed $160 million, 2.5-year search effort organized by the governments of Australia, Malaysia and China, in January, the Malaysian government commissioned a U.S. cargo recovery company, Ocean Infinity, to resume the search in a newly identified zone.
Under the contract, Ocean Infinity will be rewarded between $20 million to $70 million, depending on the search range, if it finds the plane wreckage and/or the two recorders on the flight (which have valuable information of the incident) within 90 days.
Otherwise, the company will bear all cost.
As of March 4, the latest update available, the missing Boeing 777 had yet to be found.
According to the company's weekly search report, Ocean Infinity has deployed all eight self-driving submarines that can explore up to 6,000 meters underwater to the search zone. So far, they have covered 16,000 square meters (6,200 square miles), about the size of Connecticut.
"Sea condition was favorable over the past week and the search operation has been able to make good progress," the company said in the report. But no significant findings have been made.
Ocean Infinity still has six weeks to find the missing plane. Per contract terms, it will be rewarded $50 million if the plane is found within another 4,000 square meters and $70 million beyond that area.
The new search zone, which covered 25,000 square kilometers (9,650 square miles) in the southern Indian Ocean, is much smaller than the original zone. Malaysia's transport minister said in January that there was an 85 percent chance of finding the wreckage.
It's unclear how much money Ocean Infinity has spent on the search project. The company wasn't available for comment on further details because all members were down with the search team, Observer has learned.
"Please be assured that work is continuing and is aimed at finding MH370," Ocean Infinity has said in each of its weekly search reports.
On March 3, Ocean Infinity prepared a video explaining details of the search project ahead of the fourth anniversary of MH370.