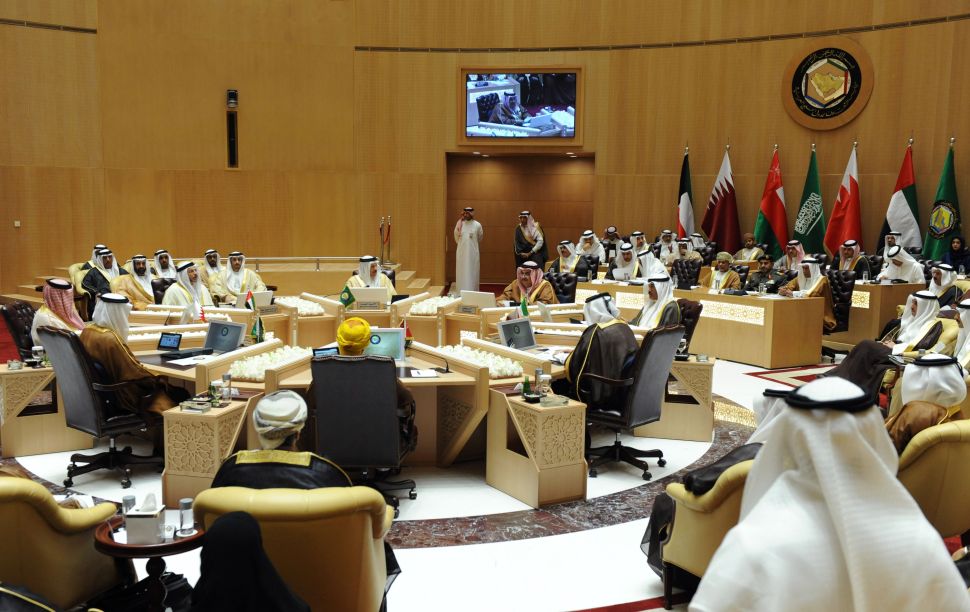 Underneath stone pillars, American and Saudi powerbrokers architected the future.
World leaders, company heads and investment bankers filed into Midtown's Gotham Hall on Tuesday to attend the Saudi-U.S. CEO Forum. Sipping green vegetable juice, attendees discussed the numerous upheavals hemorrhaging the Kingdom and methods to best capitalize off them.
"Women will be able to drive in June," an oil executive told Observer. "This is huge."
"There is a feverish excitement," explained a reporter for Arab News, adding that the country's population is overwhelmed with new freedoms.
First held in Riyadh, last year's gathering coincided with President Donald Trump's first trip to the region and oversaw tens of billions of dollars in business deals between American and Saudi companies—along with $110 billion in arms packages.
Much has changed in the Kingdom over the past year: the weakening of terrorist networks, the royal decree permitting women to drive and last November's massive anti-corruption purge which imprisoned 56 high-profile royal family members and businessmen. While such upheavals signal instability, those highest in Saudi business and government anticipate a boom in the Trump era.
"The Kingdom is coming from a position of strength," said Khalid A. Al-Falih, Saudi Arabia's Minister of Energy, Industry and Mineral Resources.
"A year ago, I don't think anyone in this room would believe ISIS would be diminished and the caliphate destroyed," reaffirmed former U.S. Deputy National Security Advisor for Strategy Dina Powell in her first interview since leaving the White House, adding that a thriving Saudi economy was in U.S. military interests.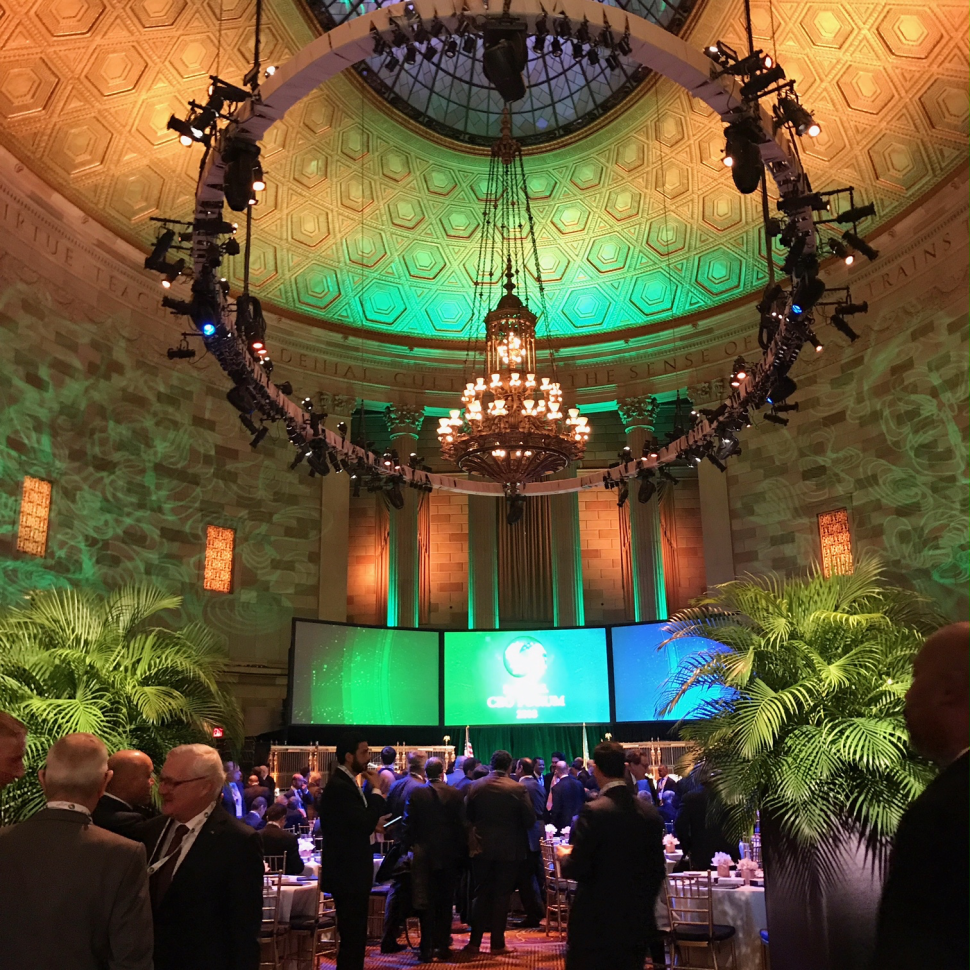 Although Trump officials tout the president's 'Make America Great Again' platform in Washington, very little was said about how this joint partnership benefitted the United States economically. Calling Riyadh the "smartest city in the world," U.S. Commerce Secretary Wilbur Ross touted Saudi Arabia's unexploited mineral resources and a mega theme park that will be "Walt Disney on steroids."
"A couple of years back if you asked any Saudi what entertainment is, it would probably be only shopping and dining because those were the few entertainment outlets available," Nora Al Dabal, a local content director for the Kingdom's newly established General Entertainment Authority, told Observer. "We are working a lot with both local and international companies. Some of those have representation, so we are open and we are waiting for everyone to join us."
Most of the initiatives fell within the 2030 vision—Saudi Arabia's ambitious roadmap intended to revolutionize all industries over the next 12 years.
"If they are facing any trouble with any of their initiatives, if they are underperforming, we can intervene and make sure they go on the right track," Deem A. Allhajaj, an associate consultant at the Delivery and Rapid Intervention Center, told Observer. "There are achievements that we've achieved in the past year or two, and then there are commitments that we're planning to achieve by 2020."
Unlocking the Kingdom's mining, entertainment and cultural sectors comes with challenges: the Saudi economy is dependent on oil and 50 percent of the country's population falls below the age of 25. But these challenges incentivize leaders in the private and public sectors to set new roadmaps, whether in mining mineral resources or investing in Saudi hospitals.
Thirty-six partnerships totaling $20 billion in investments were announced at this year's Saudi-U.S. CEO Forum, including one between Armaco (the Kingdom's official oil company) and Google. J.P Morgan Chase will also explore industrial financing in Saudi Arabia.