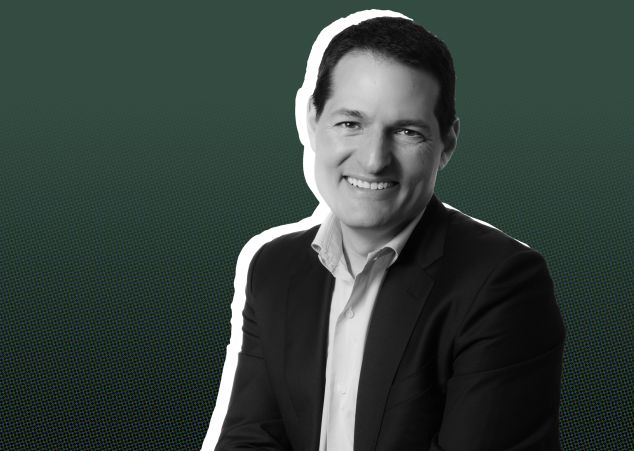 Antonio Galloni didn't always have his sights set on becoming a wine critic. As a student at Berklee Music School in Boston, he thought he might make a career as a jazz guitarist. A few years later, he studied opera and conducting in Milan, Italy.
"I had this experience of being the best guitar player for miles around in Sarasota, Florida, where I grew up. But then you go to a big-city music school, and you are like an ant," Galloni told Observer recently.
His musical career may not have turned out the way he imagined, but Galloni says the lessons he learned studying opera taught him about the struggle and sweet success of getting a group to work in concert with one another—essentially, team building. Now, it's a skill he's making good use of as the founder of Vinous, an online wine review site that has hundreds of thousands of readers in 100 countries. "Today, I'm conducting wine writers," he said.
Galloni actually started his first publication while in grad school at MIT. It was a newsletter he distributed called The Piedmont Report, and it's what captured the eye of Robert Parker, founder of The Wine Advocate who is credited with inventing the 100 point rating scale used all over the world today. Parker offered him a position, and Galloni joined the Advocate.
But around 2013, Galloni was starting to feel there was something seriously lacking in the wine reviewing business. There weren't new voices coming to the fore, and little was online. "You [had] incumbents like Wine Spectator and Robert Parker, but they were founded in the seventies," said Galloni. "Since then, there hasn't been a major diversified publication. My goal was to create a roster of the crème de la crème in the industry, putting together a team of trusted, experienced voices that people can rely on." So he sought out these voices and put them online, cashing in on $304 billion global industry that was failing to keep up in the digital space. Capitalizing on that idea, three years later Galloni acquired Delectable user-based rating app. Integrating his critics' opinions into the platform, it's now one of the prime places wine lovers go to keep track of their own wine ratings, read the reviews of others, and hear from experts in the industry.
And experts they are indeed. Leaving The Wine Advocate—where it was presumed he would step into the shoes of  Parker—Galloni drew on his connections to assemble a team that includes Steve Tanzer, the author of The WineAccess Buyer's Guide; Neal Martin, who was a lead reviewer at The Wine Advocate; Josh Raynolds, former assistant editor of International Wine Cellar; Ian D'Agata, who has been an award-winning wine writer for 25 years and David Schildknecht, a former feature writer and columnist to Wine & Spirits. Galloni may not have ended up as the opera heavyweight he once hoped he would be, but with Vinous, he's arguably become a celebrity conductor in this sphere.
Now with 7 million user reviews, Delectable might be most familiar to you from the kiosks popping up in Whole Foods 365 stores around the country, where you can scan the label of any wine sold in the store and read user reviews. For Galloni, this partnership represents a big step towards achieving what he was trying to do in setting out on his own: making information about wine more readily accessible to the public.
"Vinous is really meant for a modern-day audience that reads things on smartphones and iPads," he says. "Our goal is to be a cutting-edge, leading media company coupled with technology, because technology is the biggest change between now and the Robert Parker era."
After all, it can be seen as a somewhat impenetrable area of knowledge to break into for the initiated. A curious teen, Galloni remembers spending long hours looking at the wine labels on the bottle his parents would bring home every night. (They owned a wine and food shop selling mostly Italian and French labels, and viewed it as an essential part of an evening meal.)
"There was something about those beautiful old wine labels, the aesthetic," he said. But he wanted to know more than what was just on the label. "Every bottle is like an onion; you just peel it back. I like that part of it, the stories behind the wines." Galloni wanted that to be something everyone could enjoy, not just someone who had parents, or an elite community, to educate them.
"What I want to do is talk to every single person in the world who has an interest in wine. Technology has not only allowed people to connect more with wines they might like but has improved the quality of winemaking itself. There have never been more high-quality wines available," Galloni said.
And the only downside of this plethora is that the options continue to grow. So Vinous and Delectable are growing with this industry, continuing to break it down for users in easy to understand interfaces.
"We have an opportunity to talk to every person out there who wants a bottle of wine," he says. "They may just want to find a great $12 Chianti for Monday night dinner, or they could be looking for a special wine to commemorate a milestone. Bridging those worlds between professional reviews and social media user content has never been done before. It is really the most ambitious project in wine."