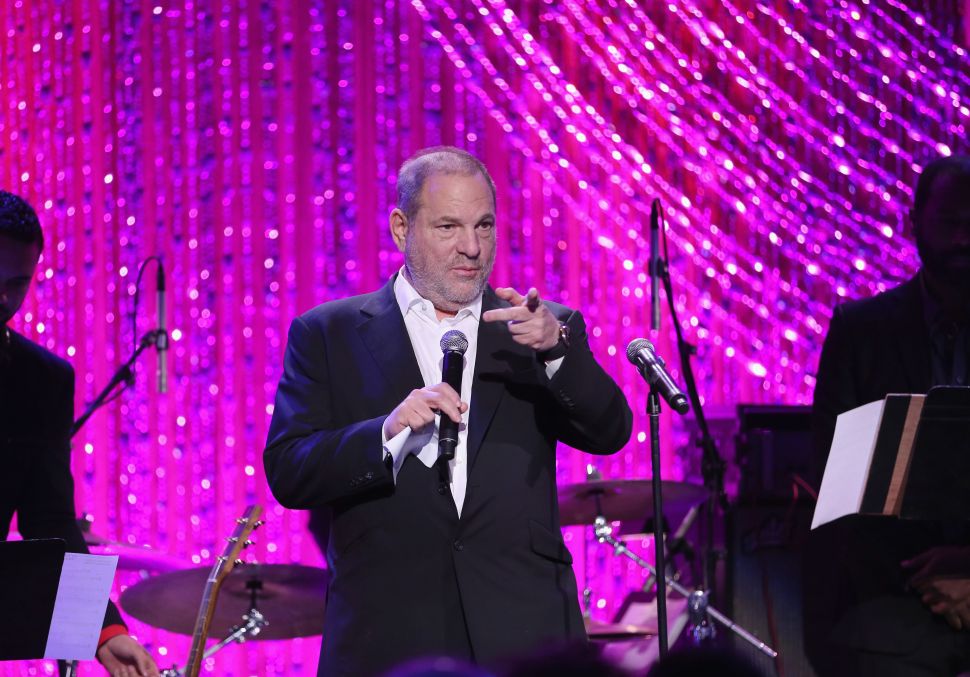 On Monday, The Weinstein Company (TWC) officially filed for bankruptcy. A statement released on February 26 announced the board's decision to do so after no sales could be agreed upon with multiple interested investors.
In the six months since The New York Times reported on the initial allegations of sexual harassment against Harvey Weinstein, TWC fired Harvey, many of its television deals collapsed, film releases were wiped and the 150-person company sunk to less than 100 employees.
Bob Weinstein, Harvey's brother, tried to keep TWC above water in the aftermath.
He sold the rights to Paddington Bear to Warner Bros. but was soon accused of sexual misconduct himself. Even after his maneuvers bought the company some financial breathing room, it was still sitting 0n $375 million in secured debt and another $148 million in unsecured obligations, according to Variety.
As of now, Lantern Capital Partners, a Dallas-based private equity firm, has a stalking horse bid on the company, meaning it will be the first bid during the bankruptcy procedure. The Weinstein Company released a statement of approval over this bid due to Lantern's "commitment to maintain the assets and employees as a going concern," although the company had hoped to make a sale outside of court.
TWC intended to make a deal with one of its multiple interested investors, which included billionaire Ron Burkle and former administrator of the Small Business Administration, Maria Contreras-Sweet.
Burkle made an offer to buy the majority of TWC's assets, which include Project Runway, Lion, Django Unchained and over 250 other films. Contreras-Sweet offered to pay off $225 million of Weinstein debt for most of the studio's assets. She was then planning to start a female-led company.
These possibilities were disrupted when New York Attorney General, Eric Shneiderman, announced a suit that demanded proper restitution be made to sexual misconduct victims.
In a statement Shneiderman said, "Any sale of The Weinstein Company must ensure that victims will be compensated, employees will be protected going forward, and that neither perpetrators nor enablers will be unjustly enriched."
A new deal emerged after Shneiderman's announcement that set aside $90 million to a victims' fund, but investors backed out last minute upon discovering an additional $55 to $65 million of company debt.
Wanda Pictures, Disney, and Sony are among TWC's unsecured creditors, as well as production companies owned by David O. Russel and Bradley Cooper, plus a slew of law firms, Variety reported. The bankruptcy filing claims The Weinstein Company has less than $500,000 on hand.
After the non-disclosure agreements are repealed, many wonder if more of TWC's employees will come forward to join the 60-plus victims who have already spoken out against the disgraced movie mogul.
Though Lantern will have the first bid during the bankruptcy process, other bidders could still come forward. Neither Harvey nor Bob Weinstein are said to be leaving the deal with anything.