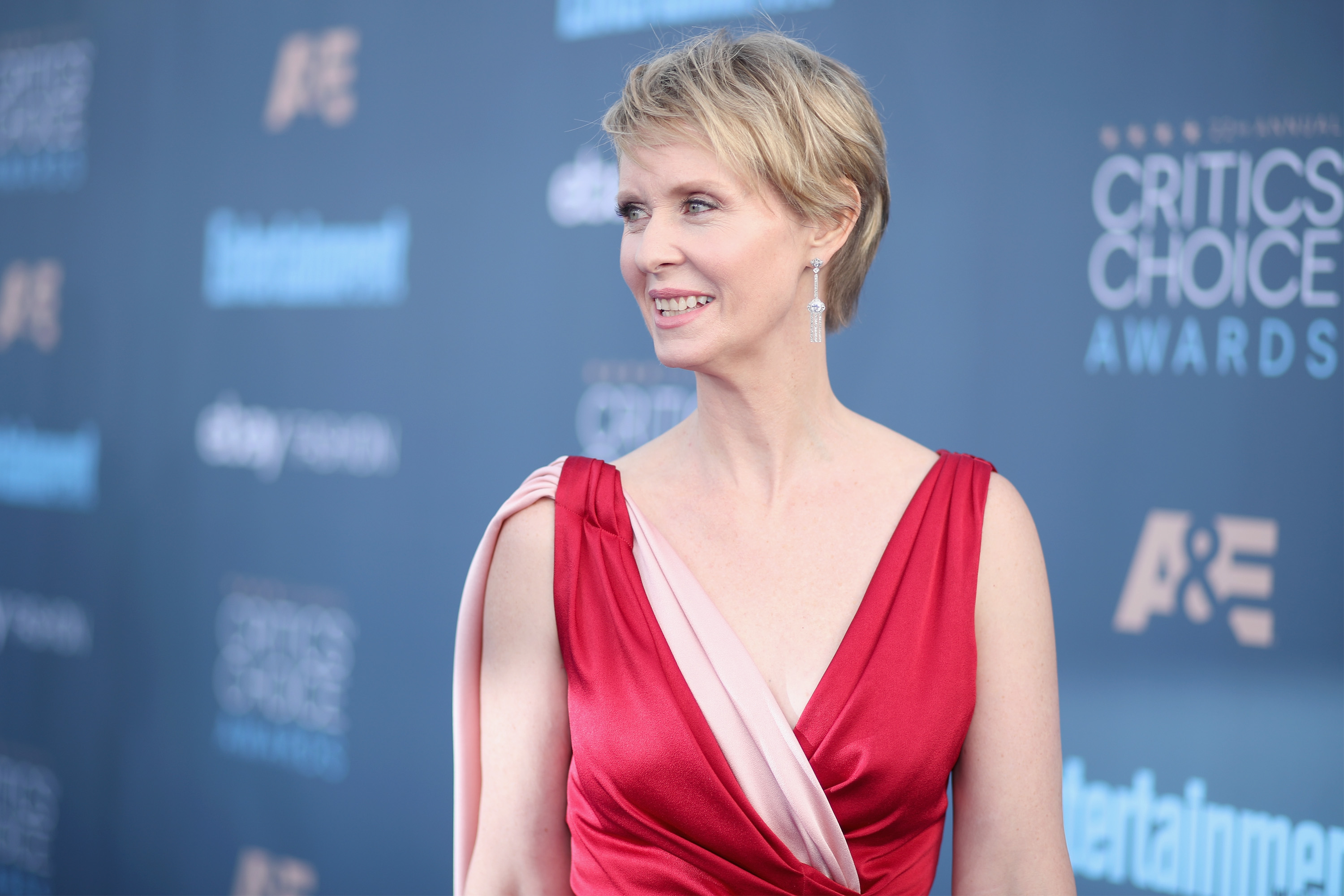 Former Sex and the City star Cynthia Nixon keeps edging closer and closer to entering the Democratic primary for New York governor. Celebrities and contested elections are exciting, so a lot of New Yorkers are hoping she pulls the trigger. But beyond giving us something to gossip about, what would her presence in the race actually mean?
Her entry into the race empowers mainstream Democratic interests. Even though Nixon would presumably champion progressive values and ideals, her presence in the race only forces Gov. Andrew Cuomo further into the arms of traditional Democratic interests—SEIU, the Hotel trades, 32BJ, and other major donors—who can turn out votes, provide progressive validation, and keep campaign donations flowing. In this way, Nixon will likely end up having the opposite effect she intends.
2018 is actually tougher for progressives than 2014 was. Two factors work in Nixon's favor: Progressives have a lot of momentum in the age of Donald Trump, and voters are less excited to re-elect Cuomo for a third term than a second term. But given everything at stake in the world right now, do the progressive bonafides of the New York governor really matter? For Democrats, taking control of the U.S. House of Representatives and staying competitive in the U.S. Senate really matter. Even winning control of the New York State Senate matters. But of all the ways to spend money and use resources, is having an even more liberal governor a priority? Not really.
She has to be careful not to become a pawn in the Cuomo-de Blasio feud. New York City Mayor Bill De Blasio has been very effective in his own two mayoral elections, but the rest of his political activity has been a disaster. No one showed up at his Iowa presidential forum. He failed to help Democrats re-take control of the State Senate. And Corey Johnson just became speaker of the City Council over de Blasio's objections. If voters think Nixon is just the latest salvo in the war between the mayor and the governor, they will dismiss her candidacy as irrelevant. The de Blasio advisers working with Nixon are very talented, but the optics are challenging.
She's only a threat to Cuomo if she runs in the general election on the Working Families Party (WFP) line. If Nixon ran on the WFP line in the general election and if the GOP challenger (presumably Marc Molinaro or John DeFrancisco) ran an exceptionally strong campaign, this could turn out to be an interesting election. However, the odds of the WFP taking that risk—and of it being enough to dethrone Cuomo—are low.
She has more star power but less appeal than Teachout. Nixon is a lot more famous than Zephyr Teachout, who Cuomo handily defeated in the primaries in 2014. But the track record of celebrities running for office isn't great, and the same factors that make her interesting to reporters and pundits may make her less appealing to voters. Teachout, regardless of whether you supported her or not, seemed to genuinely believe in what she stood for. She had authenticity, which voters value more than anything. Even if Nixon is equally dedicated to the progressive cause, she is at risk of looking like a celebrity trying to leverage her fame and not a true ideologue working toward a long-standing goal. 
The upshot of all of this is nothing. If Nixon runs, here is what will likely happen: Cuomo will defeat her in the primary and the Republican in the general. It will be fun to watch the circus, but a year from now, we're probably going to be exactly where we are today. But if Nixon runs, at least the ride will be entertaining.
Bradley Tusk is the founder and CEO of Tusk Holdings, the parent company of Tusk Strategies, Tusk Ventures, Kronos Archives, the Ivory Gaming Group and Tusk Montgomery Philanthropies.